Just because you're traveling to New York by yourself doesn't mean the Big Apple has to be forbidden fruit.
I frequently travel by myself. It's part of the job, but it became part of me. After becoming a seasoned domestic solo artist, I was quite comfortable hopping the pond and trekking through England, France, and Scotland solo. I treasure that trip because it was mine. I could be selfish, demanding, and make changes on the fly. It was excellent. Likewise, the same can be said of my solo travels to New York City. The city speaks to you in a different language when you're on your own. If you've been itching to go to on a trip, follow these tips to see just how rewarding traveling solo can be.
How to Do it
In a city as large as New York, you're never really alone. So, the key to a successful solo trip is blending in and becoming one of the locals.
Act like you know what you're doing: When you're in New York City by yourself, it's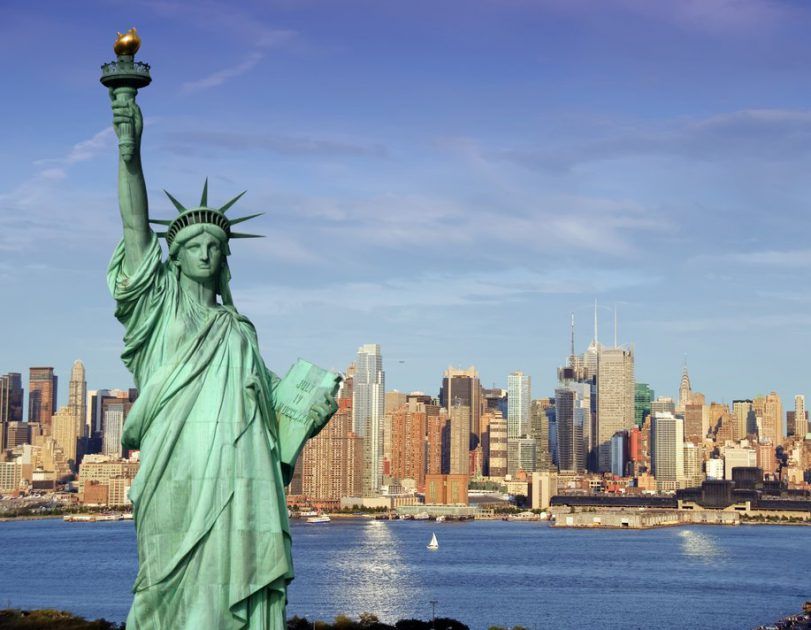 important to always act like you know what you're doing, even when you don't. For instance, don't stand on a corner with a giant map. This screams tourist. Instead, download a city map to your smartphone. Similarly, I recommend downloading a NYC Subway map app so you can easily navigate the transit.
Become a part of the crowd: When you're exploring the city, welcome the throngs of people with open arms. (Not literally—hugging strangers is NOT recommended.) However, embrace the masses and you're sure not to stick out as a person visiting New York by yourself. I encourage you to talk to people, too. I've had memorable conversations while standing in ticket lines, snapping photos at the Empire State Building and even while on the ferry to the State of Liberty.
What to Do
On my trips to NYC, I've never had an issue finding ways to spend time alone. In fact, because the city is filled with independent go-getters you're likely never too far from a fellow solo artist.
See a Show
Broadway is an iconic part of the NYC scene. From classic shows like Les Miserables to new favorites like Wicked, this theater district has something for everyone. Moreover, attending a Broadway show is an ideal thing to do in New York by yourself as you can't talk during the show anyway.
Get Artsy
New York is home to world-class museums showcasing some of the best art collections—anywhere. When you're on your own, you can take the time to immerse yourself in the pieces you find exceptional. NYC art museums worth a stroll:
The Museum of Modern Art:  As the leading museum of modern art in the world, MoMa displays works like Van Gogh's "The Starry Night." Also on display is art by Picasso, Monet, Cezanne, Pollock, Warhol and more.
The Metropolitan Museum of Art: Nearly two million pieces of art from over the past 5,000 years call The Met home. View works by Pollock, Renoir, Van Gogh, Cezanne, and more.
Guggenheim Museum: This Frank Lloyd Wright designed museum is a piece of art in and of itself. Combine the exhibits inside, which focus on art of the 20th century and beyond, and you have a museum masterpiece.
Go Shopping
I actually prefer to shop alone. I'm in, I'm out and I don't have to browse when I really want to move on to the next store. Of course, New York City has some of the best shopping streets and you simply must take advantage.
Fifth Avenue: You may think 5th Avenue is too rich for your blood, but think again! Yes, there are ritzy brands like Louis Vuitton and Prada lining the storefronts. But, there are also flagship stores for Anthropologie, Express and American Apparel that are more budget-friendly. Either way, you need to go to 5th Avenue if only to window shop.
Madison Avenue: Madison Avenue is where the elite go shopping. With a location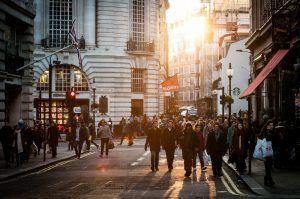 between 57th street and 80th street, there is a long stretch of luxurious shops sure to satisfy your inner fashionista.
Meatpacking District: For chic designer boutiques, head to the Meatpacking District. Stella McCartney, Christian Louboutin, and Alexander McQueen all have locations here.
Greenwich Village: The village is a fine place to shop and stroll. Big box shops stray away from here, instead replaces by specialty bookstores, antique shops, gourmet food markets, and unique décor stores. Bleeker Street, though, is a boutique haven with Marc Jacobs and Michael Kors among the outfits.
See the Sights
The skyline of New York City is intoxicating. When you see it from a birds-eye-view perspective, it's as if you can see the pulse of the city beating. It's worth a trip to the top of famed observation decks to witness the scene for yourself.
Empire State Building: The Empire State Building is an iconic piece of New York. Outside it shines, but at the top, all of New York sparkles. Go at dusk so you can watch the city transform from day to night.
Top of the Rock: This Rockefeller Center attraction boasts breathtaking views of midtown and the Upper East and West Side. In my opinion, though, the main appeal is the perfectly-framed view of the Empire State Building. Daytime views are great, but at night it's dazzling.
Take a Tour
I seriously love walking the streets of New York City solo. However, there is something to be said about taking a group tour. For one, you have instant companions and two, NYC tour guides provide insight you couldn't possibly gain alone. Three companies to keep in mind:
Walks of New York: This company offers guided tours to just about every major New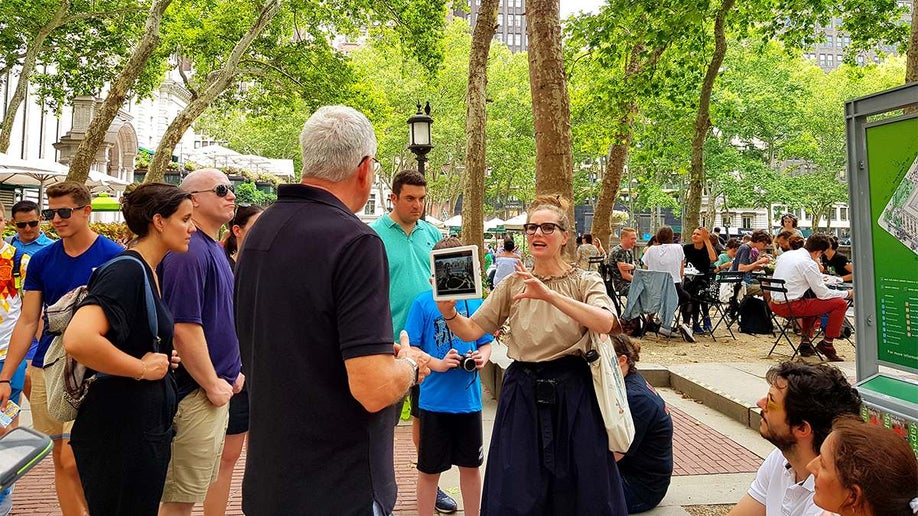 York City attraction, so if you really don't want to see New York City by yourself, you don't have to.
On Location Tours: It's no secret NYC is the stage for many movies and TV shows. On Location Tours in New York offers fun and exciting walking and bus tours around town that highlight locations made famous by film or TV.
Inside Out Tours: From Manhattan to the Bronx see New York like you've never seen it before. Inside Out Tours focuses on bringing the real culture of the city to the forefront, with a local flair and insight.
Central Park: This sprawling urban oasis can easily be explored solo. Take time to walk through iconic sections of the park. You'll soon discover why it's more than just a "park."
The Imagine Mosaic
Bow Bridge
Central Park Reservoir
Bethesda Fountain
Central Park Zoo
Dine Alone
The idea may be off-putting at first, but trust me—it doesn't have to be. Dining in New York City is a foodie's dream. Due to many master chefs and culinary creatives cooking up delicious cuisine, there's a wide selection of palate-tempting restaurants. I prefer to dine at locations with solo-friendly seating that faces the street, or to belly up to the bar. I've rarely ever dined by myself in New York City without someone starting a conversation with me. When that doesn't happen, though, I easily find myself enjoying the atmosphere around me. No company needed!
Where to Stay
While navigating New York by yourself, it's best to stay in a central location. Choosing a hotel close to a subway stop is an absolute must. Equally, the neighborhood of your hotel should be a safe one. I generally prefer to stay in Midtown when solo, as it's always bustling with activity and I never seem too far from the main avenues. (Side streets are a strict no-no when traveling solo.) Tried and true hotel recommendations are listed below.
New York Hilton Midtown
New York Marriott Marquis
Sheraton New York Times Square Hotel
Do Whatever You Want
This, my friends, is how you visit New York City by yourself. You can do whatever you want, when you want. That's the joy of it! If anyone thinks traveling alone is boring, they aren't doing it right. Be brave, be confident. And make the most of your life by tackling traveling solo.