The hands-down, most popular place to eat in Pigeon Forge is The Old Mill Restaurant. There are two main reasons why: the food is southern cooking at its finest and the views can't be beat. Located on the bank of the Little Pigeon River, The Old Mill Restaurant has a working grist mill, circa 1830, powered by the water supply. Watch the wheel turn just below the damn as the water flows by.  If that's not enough of a throwback for you, the meals have a home-cooked deliciousness that make you swear you just walked into your Grandma's kitchen.
When you dine at The Old Mill Restaurant, it's a smart idea to arrive well ahead of when you want to eat. With its well-deserved reputation, locals and visitors alike frequent the place, meaning a wait is almost always an inevitability. For small parties, expect 45 minutes; large groups can wait up to 90 minutes.  That said, the southern comfort food on the other side of the wait is so worth it.
All of the meals are massive and more than enough for one person. In fact, the meals are so large The Old Mill Restaurant lets diners split an entrée and pay a little extra for two sets of sides. Take a look at what's included with dinner.
Dinner
Corn chowder, homemade corn fritters, side salad, green beans, mashed potatoes, biscuits, and a dessert from the bakery.
I've ate here enough to have multiple favorites meals. Recommendations include:
Southern Country Fried Steak: Two giant's cuts of steak, hand breaded with Old Mill breading, fried to perfection and laden with white gravy.
Traditional Turkey and Dressing: Oven-roasted turkey combined with cornbread dressing, made-from-scratch turkey gravy and cranberry sauce.  A Thanksgiving meal any time of year? Sign me up.
Old Mill Chicken and Dumplings: Slow-cooked chicken, a creamy sauce and homemade dumplings simmered into a Southern favorite.
Dining at The Old Mill Restaurant really is like eating at Grandma's house, especially if you're from the south or even the Midwest. After my first bite of biscuit, I could've sworn they stole my Grandma's recipe. Same for the green beans, which are flavored with ham. The real deal sealer, though, was their pecan pie. The flaky crust filled with pecans and sugary, gooey goodness confirmed my Grandma was in fact in cahoots with The Old Mill. Okay, maybe not, but their country-style creations had me convinced otherwise. (They even have the same yellow-and-white checked napkins.)
The Old Mill Restaurant certainly brings back memories of southern Sunday dinners. However, even if you grew up elsewhere it's hard to deny the appeal of the flavors, the hospitality and the setting of this Pigeon Forge eatery. Browse their full dinner menu to discover all they offer, and keep in mind The Old Mill Restaurant serves breakfast and lunch too.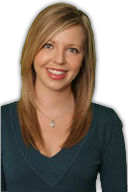 Ashley is Reserve Direct's travel expert, visiting Pigeon Forge to find the best travel tips, money-saving deals and insider information. With over 10 years of experience in first-hand-travel adventures, she shares her stories, advice, and current events to help you stay in the know.