Are you trying to plan a Pigeon Forge vacation, but don't want to break the bank doing so? In the Smoky Mountains, you can have a budget-friendly getaway where you won't have to worry about spending big bucks in order to have a grand time. Not only is the area affordable, it also boasts several ways to save while you play.
Follow our money saving Pigeon Forge tips to enjoy the best of the Smokies while keeping your budget in check.
1) Sign up for Reserve Direct Emails
Reserve Pigeon Forge sends a monthly email featuring ways to save in the Smokies. You'll see the latest deals on shows, attractions, and hotels. Plus, you'll be the first to know when special discounts and promotional codes are available. Sign up for Getaways Emails here.
2) Take Advantage of Direct Deals
Did you know there are hundreds of dollars worth of savings on Reserve Pigeon Forge? Use our Direct Deals page to keep track of the best prices for everything from zipline attractions to entertaining shows and hotels deals. There are even free offers available! Best of all, no coupons are needed–ever!
3) Visit Dollywood Twice for the Same Price
If you arrive at Dollywood after 3pm (after 6pm during Smoky Mountain Christmas), you can enter the park the next day free of charge. Make the most of your time at the Pigeon Forge theme park with this excellent offer!
4) Ride the Trolley
Save your gas, park the car and ride the Pigeon Forge Trolley. The trolleys are an easy and affordable way to get around the city. Plus, you can connect to Sevierville and Gatlinburg so you can explore all the Smoky Mountains have to offer. All day ride passes are only $2.50, while one-way fares range from 50-75 cents.
5) Book a Vacation Package
Bundle your hotel stay with your attraction passes and Pigeon Forge show tickets and you're sure to save. Take a look at the Pigeon Forge vacation packages, choose one that fits your vacation needs and start your savings!
6) Follow Reserve Pigeon Forge
Follow us on Facebook and Twitter to stay up-to-date on the latest savings, customer contests, and special social media discounts. You never know when a flash savings special might happen!
Use these six money saving Pigeon Forge tips to ensure you have a great vacation at a value! Because who doesn't love to save while they play?
Have any of your own money saving Pigeon Forge tips? Be sure to tell us about them in the comments.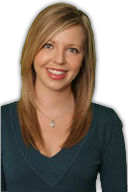 Ashley is Reserve Direct's travel expert, visiting Pigeon Forge to find the best travel tips, money-saving deals and insider information. With over 10 years of experience in first-hand-travel adventures, she shares her stories, advice, and current events to help you stay in the know.