Get the best of both worlds (while saving money) by planning a San Francisco honeymoon.
Choosing a honeymoon destination is tricky. Do you jet off to a tropical destination and lay on the beach all day? Should you plan a honeymoon full of touring historic cities? So many choices!
Hear me out… San Francisco has:
Romantic dinner cruises along the bay
Award-winning restaurants for a candlelight dinner or drinks
Tours of historic landmarks, neighborhoods, and more
National and state parks for hiking, exploration, and adventure
Numerous museums perfect for learning together hand-in-hand
Beaches for a day in the sun
No matter what type of honeymoon you're after, a bit of planning can make it happen right in the Bay Area. Follow these steps to orchestrate your perfect San Francisco honeymoon.
1. Set a Budget
Just like your wedding, your honeymoon needs to have a budget. This concrete number will help decide where you'll stay in San Francisco, what type of activities you'll enjoy, and what time of year to travel.
The beauty of honeymooning in San Francisco is the variety of things to do and places to stay for every budget. You can set out to enjoy the ample free things to do in the city and stay at an affordable hotel, or go all out with a 5-star hotel and top-tier dining reservations. The choice is yours!
Remember, once you set your honeymoon budget, stick to it. Having a budget will ensure you two don't go overboard and put yourselves in financial disarray.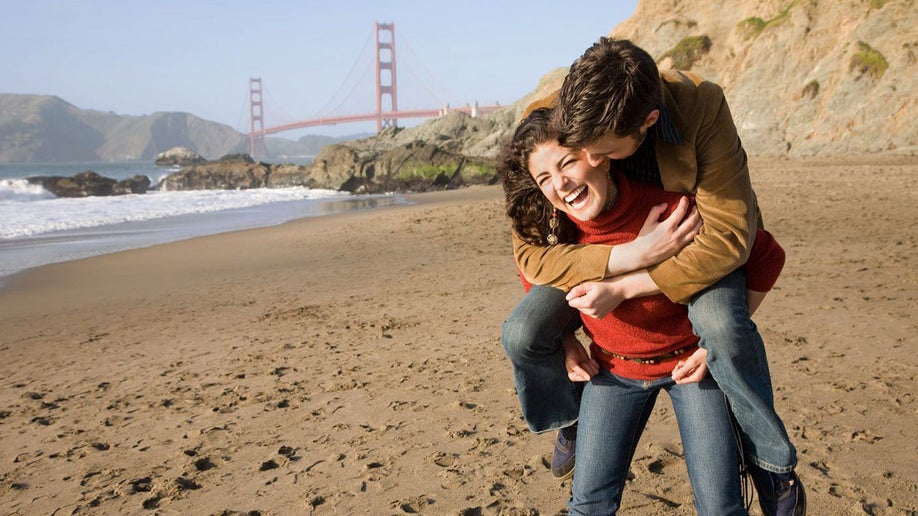 2. Determine When to Travel
Many travelers seem to forget that San Francisco isn't a sunny paradise. Thanks to its Northern California location on the bay, the city experiences intense fog and gloomy weather, especially during the typical summer months. If you're hoping for a bright and sunny San Francisco honeymoon, do not visit in the summer.
Instead, the best time to visit San Francisco is in the fall when San Francisco experiences high temperatures and sunny weather. Plus, tourists have gone back to work or school so airfare and hotel rates will have dropped slightly.
Of course, the right time to visit San Francisco is whenever your budget and your schedule will allow. After all, it's not about the weather. It's about spending time with the person you love in a brand new place!
3. Look for Flights and Hotel Rooms
Once you've decided when to travel to San Francisco, start searching for flights and hotel rooms. Keep in mind that seasonality will have a direct effect on the price of transportation and hotel rates.
To help you stay within your pre-determined honeymoon budget, keep these tips in mind:
Ways to Save on San Francisco Flights
Search for "Off-Peak" Travel Times
Unlike trains, airlines don't directly offer peak and off-peak ticket prices. However, if you choose to fly at unusual times such as late at night or on a weekday, you may be able to find lower ticket prices.
Play around with different times, dates, and airlines to find the right flight itinerary for your budget.
Consider Different Ticket Types
While it may be tempting to splurge on first-class tickets for your honeymoon, can your budget afford that? Instead, look at the different ticket types available from your airline of choice. Certain options, such as basic economy, offer lower rates. However, these do come with tight restrictions. Weigh the pros and cons of each ticket type before purchasing.
Book at the Right Time
Waiting for ticket prices to fall is understandable. However, if you wait too long, you'll miss your window and prices will skyrocket once again. According to a CheapAir.com study, the prime booking window is anywhere from 3 weeks to 4 months in advance of your trip. Any earlier or later and you'll pay a premium for seats.
How to Save on San Francisco Hotels
After you've booked your honeymoon flights, you'll need to decide where to stay. Before choosing any random hotel in the downtown area, consider what you need from a hotel.
Do you plan to spend most of your honeymoon out exploring San Francisco? If so, look for a more affordable hotel with only the basic conveniences. Or, if you want to relax and indulge during your honeymoon, search for hotels with an on-site spa, pool, bars, and other luxuries.
Consider Booking a Vacation Package
One major way to save on your San Francisco honeymoon is to combine your hotel room with attraction, show, and tour tickets for a personalized vacation package. Also, be sure to see if your hotel offers a special honeymoon package or discount!
Think About Location
Hotels situated in the greater downtown area of San Francisco will naturally have higher rates than those in other neighborhoods. If you're fine with walking or taking public transportation around the city, you can save a few bucks by booking a hotel just outside of downtown San Francisco.
4. Organize Your San Francisco Honeymoon Itinerary
And now for the fun part!
You've got your travel dates chosen, flights booked, and hotel room reserved. It's time to put together your honeymoon itinerary! Fortunately, San Francisco is filled with romantic and exciting activities for the two of you.
I've put together a few sample itineraries to get you started.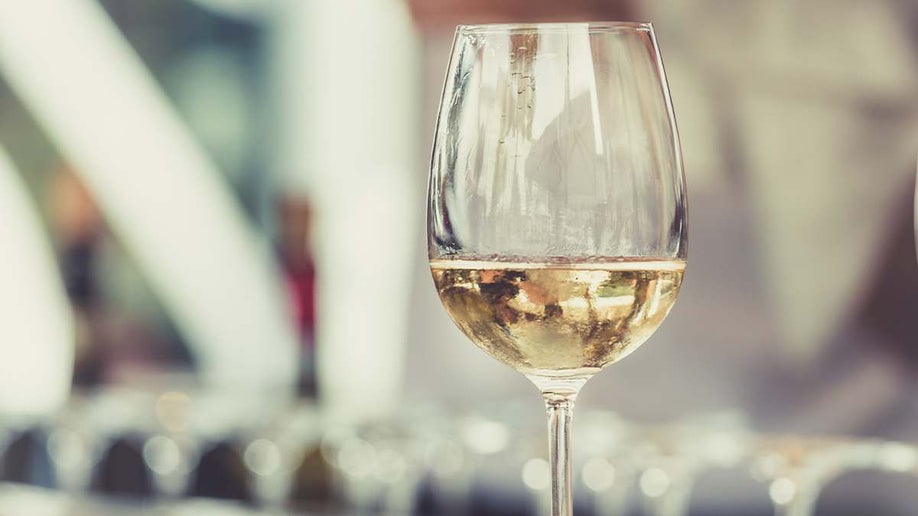 San Francisco Wine Tasting
When you vacation in San Francisco, you're right next to wine country! Spend a day on one of the Napa Valley or Sonoma wine tours as newlyweds.
These tours not only provide a hefty amount of wine samples, but also an inside look at the wineries, vineyards, and operations. You'll go behind the scenes and speak with sommeliers, wine experts, and staff members for an inside look at wine country. Of course, you'll also have time to enjoy the views, sip wine, and relax hand-in-hand with your sweetheart.
Sightseeing in San Francisco
As with any new city you visit, it's exciting to see the significant landmarks, attractions, and destinations that helped shape the city into what it is today. In San Francisco, these landmarks include:
Lombard Street
The Painted Ladies
Golden Gate Park
Union Square
Hop on a cable car, grab a meal in Chinatown, or just roam downtown to discover the essence of San Francisco while on your honeymoon. To capitalize on your sightseeing adventures, book your spot on a tour. Tours in San Francisco are available via bike, plane, cruise, bus, and walking.
Outdoor Adventures
Your San Francisco honeymoon itinerary isn't complete until you experience at least one of the area's outdoor adventures. San Francisco is home to an abundance of hiking trails, beaches, natural areas, and more for you and your significant other to explore.
A few of the top outdoor activities in the Bay Area include:
Discovering the towering Redwoods in Muir Woods
Hiking the Marin Headlands
Exploring Golden Gate Park
Biking through the city's parks and streets
Soaking up the sun at San Francisco's best beaches
Try sea kayaking on the Bay
Sailing around the San Francisco Bay
No matter what your honeymoon plans are, make it a point to enjoy at least one of San Francisco's outdoor adventures while you're there. You won't regret it!
San Francisco Museums
Whether you and your honey are into art, science, or pop culture, there's a museum for it in San Francisco. Take a day to roam the halls of the Bay Area's best museums hand-in-hand together. Plus, who knows what you'll learn along the way?
San Francisco's top museums include:
Book Your Adventures in Advance
Regardless of what you and your spouse choose to do on your San Francisco honeymoon, it is in your best interest to book tour reservations, museum and attraction tickets, and sightseeing excursions in advance. Not only will you have peace of mind knowing your trip is all planned out, you'll also take advantage of significant discounts and skip the line once you arrive.
5. Pack Appropriately
One of the most common San Francisco vacation mistakes is packing the wrong clothes for the Bay Area. People hear the word "California" and instantly picture themselves in flip-flops and tank tops for the entire trip.
Think again.
San Francisco is located on the bay, which means it can be super chilly at times! Always pack layers for a San Francisco getaway.
Better yet, use our San Francisco packing list to discover what you'll need to bring on your honeymoon.
Enjoy Your Honeymoon!
From wine country to museums, a San Francisco honeymoon has it all. Remember to keep our tips in mind when planning your romantic getaway to the Bay Area!