When I was little, my family would travel to Pigeon Forge, Tennessee every other year. In fact, I have vivid memories of each Pigeon Forge family vacation we went on, from days at Dollywood to discovering my love of the outdoors in the Great Smoky Mountains National Park. Eventually, it became my responsibility to help plan these family trips.
Planning the perfect Pigeon Forge family vacation doesn't have to be an arduous process. In fact, organizing a trip to the Smoky Mountains is quite fun! Use these quick steps to plan your family's adventure in Pigeon Forge.
1. Decide When to Travel
Similar to all family travel destinations, Paigeon Forge has peak and off-peak seasons.
During the peak seasons, the crowds and traffic are chaotic. Peak season in Pigeon Forge occurs from late May to early September, the month of October, and late winter. Travelers from all over the country come to Pigeon Forge for school breaks, events such as world-renowned car shows, and the pristine weather. If you plan to visit Pigeon Forge during peak season, be aware that crowds, traffic, and lodging rates are higher.
If you can, try to visit Pigeon Forge during the off-season. You'll experience fewer crowds and even take advantage of off-season lodging and ticket discounts.
When organizing your Pigeon Forge family vacation, you must decide which type of lodging is best for your trip. Pigeon Forge is home to a wide variety of lodging options. Although, each type of lodging has its fair share of advantages and disadvantages. Weigh the pros and cons of each lodging type to determine where your family should stay in Pigeon Forge, Tennessee.

Hotels
Pigeon Forge has a multitude of hotels ranging from affordable to top-notch accommodations. Advantages of staying in a hotel include access to convenient amenities such as continental breakfasts, room service, maid service, and short distances to area attractions. On the other hand, hotels can be crowded, expensive, and may not offer onsite dining.
If a hotel is the right lodging choice for your family, consider placing a reservation at these Pigeon Forge hotels:

Motels
If your family isn't one to care about amenities or frills and are looking to save money, staying in a motel is ideal. Pigeon Forge motels offer comfortable accommodations right near all the fun. Do keep in mind that some motels may not offer the conveniences of a modern hotel such as a pool, free breakfast, or room service.
Book your stay at these Pigeon Forge motels:
If I was planning a Pigeon Forge family vacation, my first lodging choice would be a luxury cabin. You can't beat watching the sunrise over the Smoky Mountains from the comfort of a log cabin porch. Additionally, these cabins are super affordable!
The pros of staying in a Smoky Mountains cabin include full kitchens, amazing amenities such as jacuzzis and state-of-the-art entertainment, and incredible views. However, these cabins are often far off the Parkway, making the commute to top Pigeon Forge attractions a bit longer.
Thinking about renting a cabin for your family? Check out these cabin rentals:

Campgrounds
Does your family love to spend time in the great outdoors? Why not take the family camping in the Great Smoky Mountains National Park? The national park offers backcountry, front country, group camping, and horse campgrounds.
Each type of campground at the park requires advance reservations, which often fill up fast. Should you choose to go camping in the park, be sure to also follow all rules and regulations for your safety and the safety of the park's wildlife.


Resort
If your family prefers to stay at a resort with a wealth of amenities and conveniences, Pigeon Forge has that too. While resorts have higher rates year-round, they offer a multitude of exciting advantages including indoor/outdoor pools, onsite restaurants, coffee shops, valet parking, and more.
Consider booking your family's stay at these Pigeon Forge resorts:
Dollywood's DreamMore Resort
Once you've decided on a place to stay, it's time to plan your family vacation activities.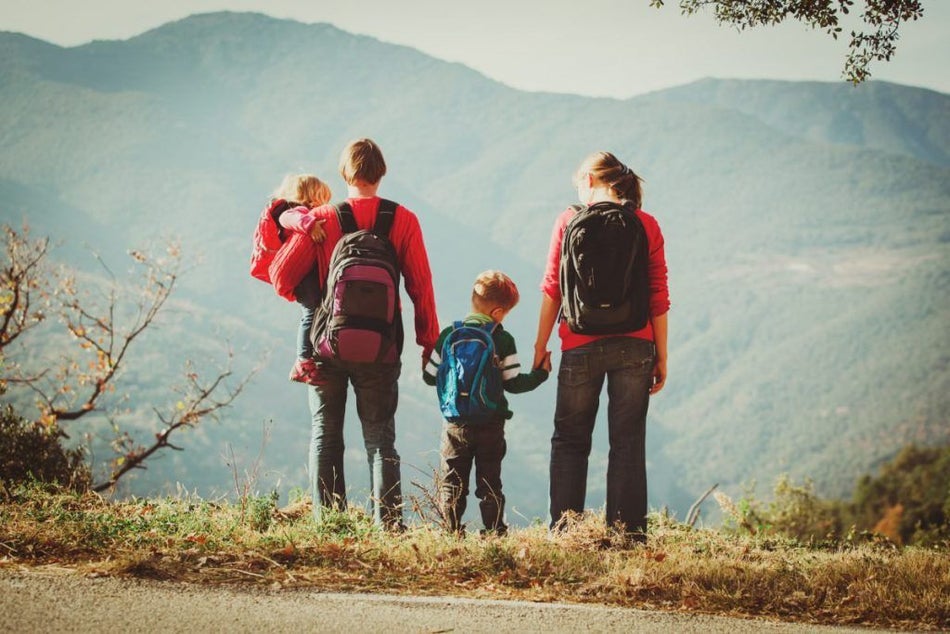 3. Figure Out What You Want to Do in Pigeon Forge
The beauty of a Pigeon Forge family vacation is the ability to find something to entertain every member of your family. Seriously! When my 50+ person extended family gathered in Pigeon Forge for a reunion, each person found something to do in Pigeon Forge.
Take a look at all there is to do in Pigeon Forge:
From winding trails up the peak of the mountainside to barreling down a mountain in an orb, I guarantee you'll find something to do outside in Pigeon Forge.
Great Smoky Mountains National Park
The Great Smoky Mountains National Park is a Pigeon Forge treasure. The park is home to more than 150 hiking trails ranging from easy to difficult. Lace up your hiking boots and explore the natural beauty of the Smoky Mountains.
If you want a leisurely outdoor activity, hop in the car and head to Cades Cove, an 11-mile auto-tour loop right in the park. This tour includes historic buildings, Tennessee wildlife, and a ton of photo opportunities. You can also rent a bike to complete this tour.
Also, be sure to stop at the Visitors Center inside the park. It's filled with information and exhibits the whole family will find fascinating.
White Water Rafting
No Pigeon Forge family vacation is complete until you've tried white water rafting. This outdoor activity is exhilarating (and completely safe, don't worry!) and is a great opportunity for everyone in your family. Just be sure the little ones meet the height and weight requirements prior to booking your time slot.
Horseback Riding
Your family can also go horseback riding while in Pigeon Forge. At Five Oaks Riding Stables, you can enjoy breathtaking views of the mountain landscape while riding a trained horse guided by a professional tour guide.
Zorbing
Did you know Pigeon Forge is home to the only zorbing facility in the United States? Hop into an OGO and choose between wet or dry zorbing before tumbling down one of five courses. It's a one-of-a-kind outdoor adventure you can only find in the Smoky Mountains!
Ziplining
Ziplining is a popular activity choice among families visiting Pigeon Forge. With courses built for young kids and adults alike, everyone can go ziplining in the Smoky Mountains. If your family wants to feel what it's like to fly through the mountains, make your reservations at these ziplining locations:

Indoor Family Activities
Pigeon Forge is home to a wide variety of indoor activities as well. For families with small children or those who want to escape the hot summer sun for a bit, check out these indoor attractions, activities, and museums.
WonderWorks
WonderWorks is an amusement park for your mind! The attraction houses more than 100 exhibits and hands-on activities designed with the goal of sparking your curiosity, imagination, and logic.
Titanic Museum
Did you know Pigeon Forge has a massive replica of the Titanic? The Titanic Museum brings visitors back to 1912 when the Titanic made her maiden voyage. The exhibits show what life was like onboard and how the fateful events of April 15th, 1912 occurred.
Ripley's Aquarium of the Smokies
Dive under the water right in the middle of the Smoky Mountains! Ripley's Aquarium of the Smokies features thousands upon thousands of fish and sea creatures across multiple interactive experiences. The highlight of any Pigeon Forge family vacation is the 340-foot moving glidepath under a tank of sharks and other marine life.
Hollywood Wax Museum
Meet your favorite celebrities—well, their wax figures—at the Hollywood Wax Museum. You can't miss this attraction on the Pigeon Forge Parkway. It's the one with the massive, 34,000-pound gorilla hanging off of it!
Alcatraz East Crime Museum
New to Pigeon Forge, the Alcatraz East Crime Museum gives visitors an inside look into some of the world's most notorious criminals, mobsters, crimes, and unsolved mysteries. This attraction is best suited for families with older children due to the nature of the museum.

Pigeon Forge Thrills
If you're looking for extreme family fun, add these destinations to your Pigeon Forge family vacation.
Go-Karts
There are numerous places to put the pedal to the metal around Pigeon Forge. Have fun racing each other on go-karts at:
Dollywood
Home to mind-blowing roller coasters, renowned festivals, and unbelievable cuisine, Dollywood tickets are a must for every Smoky Mountains family vacation. For the ultimate thrill, see if you're brave enough to conquer, Lightning Rod, the theme park's latest and greatest roller coaster.
Ober Gatlinburg
Across the Parkway, Ober Gatlinburg offers several thrills including a mountain coaster, indoor ice skating, a kid's amusement park, mini golf, a wildlife encounter, and more. The most exciting attraction of all is the Aerial Tramway ride to the top of the mountain!
Rowdy Bear Mountain Coaster
Zoom around the Smoky Mountains at Rowdy Bear Mountain Coaster. To amplify your mountain coaster experience, ride at night when the track lights up!


Shows
Lastly, a Pigeon Forge family vacation must include tickets to a show! The Smoky Mountains are home to several incredible Broadway-level productions and dinner shows including:
From the shows to the thrills, this is only a handful of all there is to do in Pigeon Forge with your family.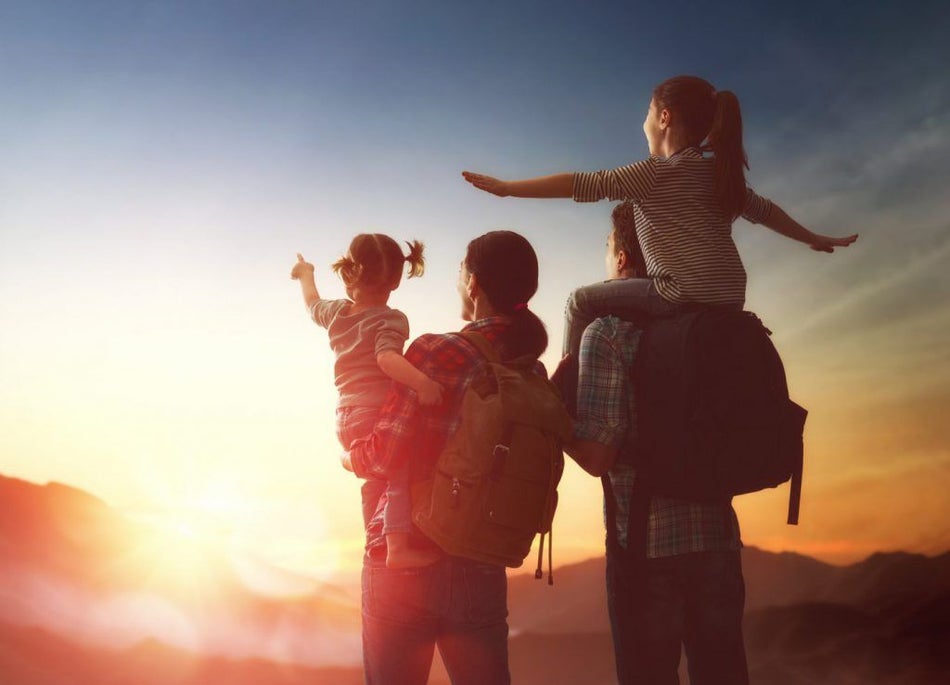 Pigeon Forge Family Vacation Tips
After you've sorted out when you'll visit, where you'll stay, and what you plan to do, it's time to prepare for your trip. Keep these tips in mind for a successful family vacation.
Know What to Pack
All travelers know that packing is the hardest part of any trip. However, a Pigeon Forge vacation is a little different. If staying in a cabin or camping, your packing list will be a bit different than normal. In addition to the daily necessities, be sure to pack:
Hiking Attire and Shoes
Swimsuits and Towels
Sunscreen and Bug Spray
Cleaning Supplies (If staying in a cabin)
Snacks (You can never have enough)
Plan Your Meals Ahead of Time
Pigeon Forge has a ton of restaurants! This can make choosing where to eat a bit difficult, especially if traveling with several family members. If you're staying in a hotel, decide where you'll eat for each meal of the day and make reservations ahead of time, if necessary. Plus, if your hotel offers a continental breakfast, take advantage of it!
Those staying in a cabin can prepare their meals right in the full kitchen. If you plan on exploring Pigeon Forge all day, make your lunch and pack it! You'll save money and time.
Purchase Attraction and Show Tickets in Advance
Regardless of when you visit Pigeon Forge, purchasing your tickets in advance is a time saver. This ensures you have access to the show and/or attraction and allows you to skip the ticket line. Instead of waiting around to purchase tickets, you can maximize your vacation time and head right in! Plus, you'll get to take advantage of exclusive online savings and deals.
Once you've purchased your tickets in advance, make sure you know where they are. Double check if your tickets need to be printed or if you can scan the barcode from your phone.
Bundle Your Tickets and Hotel for Extra Savings
Lastly, to save on your Pigeon Forge family vacation, bundle your attraction and show tickets with your choice of lodging with Tripster. After all, who doesn't want to save more while planning the perfect family vacation?