SeaWorld may be known as an amazing aquatic theme park, but it's much, much more than that. Behind-the-scenes there is a massive zoological team striving to provide the best in animal care, training, conversation, and research. If you want to learn more about the efforts made regarding aquatic life, read these interesting SeaWorld facts.
#1 SeaWorld intends for animal encounters, and even shows, at SeaWorld theme parks to provide guests with an educationally yet emotionally enhancing experience. Viewing penguins, dolphins, and whales in real-life heighten sympathy not only to the creature but the environment around them.
#2 SeaWorld is a global leader in animal husbandry, veterinary care, enrichment an animal welfare. Their world-class standards of care, state-of-the-art animal habitats, and a commitment to animal welfare for nearly 50 years.
#3 The team of zoological professionals has made innovative advances in the care for species in zoological facilities and in the conservation of wild populations.
#4 When a guest visits a SeaWorld Park, they are helping to support the company's many programs that rescue and care for animals all over the world.
#5 SeaWorld works worldwide and rescue teams are on hand 24/7 assisting wild animals that are orphaned, ill, injured, or in need of expert care.
#6 More than 23,000 wild animals in need have been rescued by SeaWorld. Ideally, the animal is rehabilitated and successfully returned to the ocean.
#7 Rescue experts at SeaWorld continually develop new ways to save wild animals. A few creative developments include custom nursing bottles to hand-feed orphaned whales, imaginative ways to save sea turtles with cracked shells, prosthetic beaks for injured birds, and even an "animal wetsuit" to help an injured manatee stay afloat and warm.
#8 Key to SeaWorld's commitment to conservation is research. They publish their own research, provide scientist's access to their animals for studies conducted on a variety of subjects, and fund and support projects around the world.
#9 SeaWorld's animal health team and scientists have contributed to more than 1,000 published studies advancing the global scientific community's understanding of animals.
#10 SeaWorld & Busch Gardens Conservation Fund has granted more than $9 million to wildlife research and conservation projects around the world.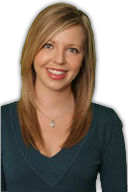 Ashley is Reserve Direct's travel expert, visiting Orlando to find the best travel tips, money-saving deals and insider information. With over 10 years of experience in first-hand-travel adventures, she shares her stories, advice, and current events to help you stay in the know.