SeaWorld may be known as an amazing aquatic theme park, but it's much, much more than that. Behind-the-scenes there is a massive zoological team striving to provide the best in animal care, training, conversation, and research.
We've rounded up all the best tips you need to know when planning your SeaWorld Orlando visit. So whale you take a journey with us to the deep blue sea?
Around 200 acres of aquatic theme park fun awaits at SeaWorld Orlando.
If anyone knows how to plan a marine-themed good time, it's SeaWorld Parks & Entertainment in Orlando, Florida. You'll be flying high and making waves on the mix of roller coasters, and water SeaWorld rides throughout the park. 
Dolphins and penguins and whales, oh my! Out of dozens of good things about SeaWorld, one of the best is that you can mix and mingle among the wildlife found at the park after you come down from your adrenaline rush. Animal shows and presentations galore can be found throughout SeaWorld USA.

SeaWorld Orlando Ticket Tips
SeaWorld information and tips are not complete without sharing where to get big discounts for everyone!
Secure your SeaWorld Orlando tickets from Tripster for great rates. A plethora of packages that allow you to combine tickets with meal vouchers, hotel rooms, and other attractions give you the most bang for your buck.
Your tickets will get you into the entire park for an inclusive day of rides, shows, and exhibits.
Pro Tip: Once you book your tickets, you'll get an email. Simply show the email upon your arrival at the park on your phone. Alternatively, you can print tickets out before coming to the park.
Combine your tickets with some of these great attractions for the best deal:

Hotels Near SeaWorld Orlando
Once you're waterlogged and ready for a break from the Florida heat, you'll need a cool, air-conditioned place to crash. Tripster offers some of the best hotel deals around that also allow you to bundle your hotel room with your attraction tickets.
Here are some of our top Orlando hotel picks less than 30 minutes from the park:
Why You Should Go to SeaWorld Orlando Florida
SeaWorld offers so many things to do. It's hard to know where to start! First, let's talk about the thrilling rides. Swoop through high-speed twists and turns on roller coasters like:
Catch some airtime on the brand-new roller coaster Ice Breaker! This coaster features a drop so thrilling it will give you chills. It's a 93-feet tall spike with a 100-degree angle, making it the steepest drop in Florida.
We dare you not to get soaked on Infinity Falls or Journey to Atlantis! Beware the splash zone! You're sure to make a splash on the rapids and drops. 
Sesame Street Land is filled with kid-friendly thrills and all their favorite characters for the littles. A few of the fan-favorite attractions on this world-famous street brought to life are: 
Big Bird's Twirl 'n' Whirl

Cookie Drop!

Elmo's Choo Choo Train

Rubber Duckie Water Works

Sunny Day Carousel 
Now, let's talk about animals. If you're wondering what animals does SeaWorld Orlando have, you're about to find out! Opportunities to see some of your favorite underwater creatures make this theme park experience stand out from the rest. Ooh and ah at shows like Antarctica Empire of the Penguins, Dolphin Adventures, Orca Encounter, or Sea Lions & Otter Spotlight.
Other exhibits house:
Stingrays

Beluga whales

Killer whales

Walruses

Sharks

And more!
There's a lot to explore, so make sure to download the SeaWorld park map before your visit.
Photo Alert: Find your favorite animal and strike a pose at SeaWorld Park Orlando! Which one will get the most likes? Our money's on the dolphins.
Tips for SeaWorld Orlando: When to Go
The park is open year-round, so there's no bad time to swim on over to this paradise under the sea. SeaWorld generally opens around 9 a.m. or 10 a.m. and closes anywhere from 6 p.m. to 10 p.m. Check the park calendar for exact times. 
Pro Tip: The theme park hosts special events throughout the year, such as Sesame Street Kids' Weekends, the Seven Seas Food Festival, and the SeaWorld Christmas Celebration.

SeaWorld Orlando Tips and Tricks
Peruse the Park Map
Don't jump into the saltwater without a bit of strategy. Orient yourself with the handy park map, which can be found online before your visit!
Book an Animal Tour (or two… or three)
Have you always dreamed of petting a penguin or dolphin? Or, if you're brave, touching a shark? Part of our SeaWorld Orlando Tips 2023 is finally seizing the day to check this experience off your bucket list! SeaWorld Orlando offers animal tours so you can get up close and personal with all your favorite creatures!
Opt for the Quick Queue
Need tips for SeaWorld Orlando so you can skip the long lines? You can say sea you later to long lines with the Quick Queue and never have to worry about SeaWorld wait times ever again.
This ticket add-on allows you to bypass all lines so you can skip to the aquatic fun faster. Don't forget to check out the SeaWorld height requirements for each ride!
Lock It Up
Does SeaWorld have lockers? Yes, they do! To keep your belongings safe while you're living it up on the rides, there are lockers available at Journey to Atlantis, Kraken, Manta, and Mako for a small rental fee. 
And if you're wondering what to wear to SeaWorld, just remember that you're going to a place where you can have fun under the sun with a chance of getting wonderfully drenched!
Don't Get the Rainy Day Blues
Overcast skies got you down? No worries! If rain ruins your day at SeaWorld, you can pick up a re-admit ticket at Guest Services to visit SeaWorld Orlando on a sunnier day.
Tips on What to Eat at SeaWorld Orlando
Roaming the theme park in the hot Florida sun all day is bound to work up your appetite! Luckily, there are 15 different dining and snacking options throughout SeaWorld. Here are some restaurant highlights:
Seafire Grill is where to go if you're craving hand-breaded or grilled chicken.

Altitude Burgers offers pizza in addition to burgers.

Voyager's Smokehouse is said to offer the best Bar-B-Que in Orlando. 

Mama's Pretzel Kitchen is a great place to stop for a snack.

Edy's Ice Cream Parlor is serving up the best dessert.
When purchasing your tickets from Tripster, keep in mind that many tickets offer free meal vouchers with the ticket purchase. Check out dozens of dining options!
Are you a foodie? The All-Day Dining deal option will get you the most delicious cuisine for your money! Then, take a tasting tour of the whole park at the best rate. 
Pro Tip: Outside food and drink, including picnic lunches, is not allowed. Plan to choose from the park's great food options instead! Can you bring water into SeaWorld? Note that non-glass water bottles are permitted. 

Transportation and Parking at SeaWorld Orlando
Before you jump into the watery fun that awaits at SeaWorld Orlando, you'll need to arrive early and park your car on dry land. There are three categories of SeaWorld Orlando parking fees available:
General: $30

Preferred: $35

VIP: $40
Pay for parking in advance to save time once you arrive and don't forget to download the SeaWorld Orlando parking map. 
Pro Tip: Shuttle buses are available from popular Orlando locations, such as the Orlando airport, downtown, and various hotels.
Orlando Area Attractions
While you're in the Theme Park Capital of the World, there is no shortage of ways to fill up your trip itinerary. But, did you know purchasing tickets for more than one park could save you money?
Here are some of our top choices for other places to visit in Orlando:

About SeaWorld Orlando
Take a walk (or swim) on the wild side with us to learn more all about SeaWorld's environmental conservation efforts. Aside from being one of the best theme parks in the Sunshine State, if not the world, did you know that behind the scenes of the park is a zoological team dedicated to animal care, training, conservation, and research?
Animal encounters and shows at SeaWorld are up-close-and-personal opportunities to learn more about some of your favorites in the animal kingdom and get emotionally involved in promoting their well-being.
Buying a ticket to SeaWorld means supporting its efforts to help animals, and that's one of the SeaWorld conservation facts worth remembering. The next time you wonder why SeaWorld is good, follow along as we share more SeaWorld Orlando information that will make you want to visit again.
In addition to world-class standards for animal care and state-of-the-art animal habitats, the theme park's efforts include animal rescue and rehabilitation. This is one of the most interesting facts about Sea World.
Want some SeaWorld Orlando fun facts? Currently, 39,000 animals and counting have been saved by SeaWorld's rescue teams, which are on hand 24/7 to help orphaned, ill, and injured creatures. The goal is to return the animals to the wild once their rehabilitation is complete.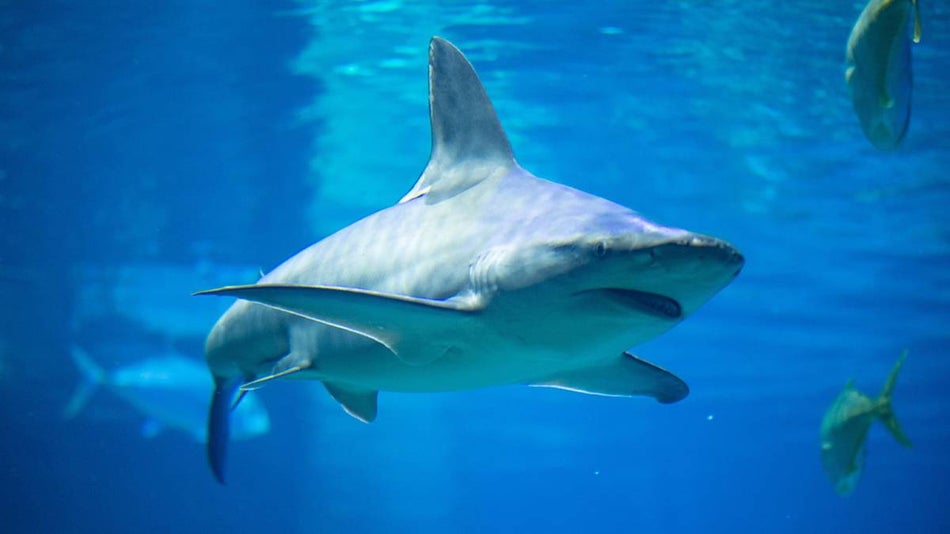 Which SeaWorld Orlando Experience Are You Most Excited About?
SeaWorld Orlando is a dreamy destination for all the marine mania you could possibly want. Saltwater favorites like orcas, dolphins, and stingrays are waiting to say hello!