Home to soaring thrill rides, an Old West Ghost Town and Camp Snoopy, Knotts Berry Farm appeals to little ones, big kids and more. What's appealing to adults? The price! Knott's Berry Farm discount tickets are available now through Reserve Los Angeles and Reserve San Diego, both of which are offering over $30 in savings on adult and child tickets. That's right—you can save over $30 just by booking your tickets in advance!

Using Your Knott's Berry Farm Discount Tickets
Thrilling Amusement Park Rides
What can you do with your Knott's Berry Farm discount tickets? To make the most of your day, arrive early and head straight for roller coaster thrills. Silver Bullet is my hands-down favorite, and with heights of almost 150 feet, 100-foot drops, spirals, corkscrews and a cobra roll, it's easy to see why. I pretty much never stop screaming on this ride, which means it gets two enthusiastic thumbs up.

For even more adrenaline-inducing excitement, you can't beat Supreme Scream. This drop tower ride rises to a record-breaking 252 feet in midair, then falls to the ground in three seconds flat. It makes my stomach flip every time—and I love it! For even more heart-racing good times, ride the Xcelerator, Montezuma's Revenge, and GhostRider. You'll get a rush—guaranteed!

Fun for Little Ones
If you're traveling with tiny tykes, Camp Snoopy will be your fun-time hangout. Shows starring the Peanuts gang occur throughout the day. In addition, rides like Pig Pen's Mud Buggies and Charlie Brown's Kite Flyer will be right up their alley. In total, there are 12 kid-friendly rides at Camp Snoopy. As a result, kids can totally put their Knotts Berry Farm discount tickets to good use.

Even More Things to Do
On a hot California day, the spills and splashes of Big Foot Rapids and Timber Mountain Log Ride provide the cooldown you need. Of course, there are plenty of family rides, from a Ferris wheel to carousel and more, that are ideal for memory-making moments. A day at Knotts Berry Farm isn't complete, though, without a stroll through the Old West Ghost Town. Watch a live show, check out the old schoolhouse, browse through general stores for Wild West goodies, and go for a ride on GhostRider, a high-speed wooden roller coaster that gallops over 4,500 feet of track.
Budget-Friendly Family Fun
Purchase your Knott's Berry Farm discount tickets today to discover all this Buena Park theme park has to offer. Your family—and your wallet—will thank you!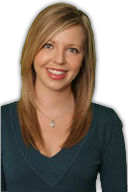 Ashley is Reserve Direct's travel expert, visiting Los Angeles to find the best travel tips, money-saving deals and insider information. With over 10 years of experience in first-hand-travel adventures, she shares her stories, advice, and current events to help you stay in the know.