Disney, Dragons, and Dolphins, Oh My! Heading to Orlando but trying to stick to a budget? Follow along with our guide to discover the most fun ways to stay entertained in the City Beautiful.
Between dozens of theme parks and outdoor adventures to enjoy, it's easy to think that an Orlando vacation is pricey. In reality, the City Beautiful is a haven for all budget travelers! There are a plethora of free things to do in Orlando!
Whether you're bringing little ones or visiting with your significant other, there are plenty of ways to have a good time in the Sunshine State without spending a dime. The city is brimming with free attractions from splendid nature trails to thought-provoking art galleries.
Follow along to discover the free places to go in Orlando, where you'll have the vacation of a lifetime without taking money out of your pocket.
Budget-Friendly Orlando Hotels
Saving money doesn't always mean sacrificing comfort. By booking these discount hotels from Tripster, you can still keep that dough and get that luxurious stay.
Book any of these rooms to get that well-deserved rest, which you'll need when trying all the free Orlando activities.
Orlando Vacation Packages
Raise your hand if you want to save more money! Check these vacation packages from Tripster to meander through the City Beautiful and stretch your travel budget to the furthest.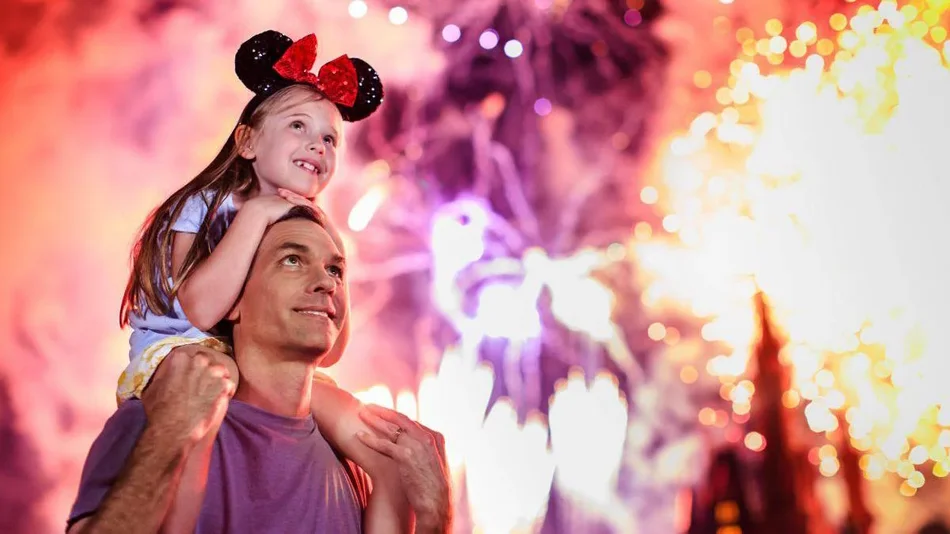 Things to Do for Free in Orlando
Universal CityWalk
Wondering what Orlando things to do today? Universal CityWalk has the answer!
Universal Orlando's CityWalk brims with plenty of dining venues, shops, and attractions. The best part? Admission is totally free. In fact, visitors can park without a cost after 6 PM on some nights.
So, stroll around, go window shopping, and soak in the area's electrifying atmosphere. More free activities to indulge in include cooling splash pads for your little tots, occasional dance parties, and late-night shows.
Harry P Leu Gardens
Smell the flowers, rest in the shade of an enormous tree, and widen your knowledge about plant species at Leu Gardens. This 50-acre botanical haven features more than 40 various plant collections from all over the world such as a tropical rainforest.
Plus, there's an amazing butterfly garden and a rose nursery to visit. It's minutes away from downtown Orlando, so you can squeeze it on your excursion.
The Ley Gardens offers free admission on the first Monday of every month. Plus, kids ages three and under are always free to enter.
Icon Park
No Orlando guest should skip out on Icon Park. Housing "The Wheel", SEA LIFE Aquarium, and more, Icon Park is a bustling attraction located on International Drive.
Plus, there are a ton of shops to browse. But what really sets it apart from the rest is its free nightly entertainment and view. To enjoy more savings, know that there's free parking from the 4th through the 7th floor.
West Orange Trail
For people who love the outdoors, one of the greatest things to do in Central Florida is swing by West Orange Trail. This scenic 20.8-mile trail is the go-to spot for all visitors, cyclists, or travelers who want to connect with nature.
Be wowed by the enormous, tall trees and colorful flowers as you jog or bike around the area. Aside from biking and hiking, this Orlando gem boasts playground equipment and amenities.
Farmers Market
Visiting Farmers' Markets in Orlando is a great way to learn about the city's local flavors and meet talented artisans or growers. There are various vendors selling all kinds of things from fresh, colorful flowers to beautiful jewelry.
Even if it's not in your plan to make a purchase, the place is a great spot to treat your senses to beautiful weather, lively music, and tasty food samples.
Big Tree Park
Situated near the Cross Seminole Trail bike path, Big Tree Park provides an escape from the hustle and bustle of the city. Even without "The Senator", the state park continues to mesmerize tourists and even locals with its gigantic trees, some of which are over a thousand years old.
One such attraction is the Lady Liberty, a 2,000-year-old Bald Cypress Tree. Plus, the makes a relaxing and scenic picnic area.
This is a must-stop for nature-lovers looking for free things to do in Orlando FL.
Kraft Azalea Garden
Can't get enough of Orlando's flora and fauna? Swinging by Kraft Azalea Garden is one of the most relaxing Orlando Florida things to do free. The 5.22-acre public garden is open year-round, secluded, and unique. Their enormous cypress trees take a great photo background and provide great shade for guests picnicking or biking.
Enzian Theater
If watching a great movie under the stars sits on your bucket list, it's time to cross that off. Popcorn Flicks in the Park, a program hosted by Enzian Theatre, features classic films that are free and open to the public. Gather your fellow cinephiles and ask them to join you in watching movies in Central Park, Winter Park.
Don't forget to bring your blanket and snacks! The Popcorn Flicks typically starts at 7 PM or 8 PM and is normally scheduled on the second Thursday of every month.
Disney Springs
Got kids asking about the free things to do Orlando that involve magic and play? Bond with them in Disney Springs!
With free admission and parking, this is perfect for savvy travelers. It's free to wander through the dazzling walkways where you'll discover stylish and cute finds inside Disney-themed shops and other boutiques or kiosks.
This shopping and entertainment district at Walt Disney World Resort also offers free family fun, including the LEGO Imagination center. Your little builders can let their imaginations run free and create as many LEGO figures as they want here.
Lakeridge Winery Vineyards
Of course, there are free things to do in Orlando for adults. The city's biggest winery offers free tours, showing you the process behind its finest wines. The walking tour lasts about 45 minutes.
Lakeridge Winery & Vineyards hosts free concert series during summer and winter, plus an open house during the festive season as well. A free vino tasting while in the city? Wine not!
Lake Eola Park
Sometimes, all you need to do is stop and appreciate nature. If you're looking for free things to do in Central Florida for free that are relaxing to the body and mind, head to Lake Eola Park that's nestled off downtown Orlando.
There's also something healing about taking in the stunning view of the green space from the lake. This gem is filled with a plethora of fun activities, including a park picnic, a ride on a paddle boat, and outdoor yoga. On some nights, the park hosts live concerts and free events.
Zora Neale Hurston National Museum of Fine Arts
Celebrate the works, culture, and life of Zora Neale Hurston a legendary writer, anthropologist, and folklorist during your Orlando trip. Plus, the museum houses masterpieces created by artists of African descent, making it one of the best free museums in Orlando to drop by.
Some of Hurston's previous exhibitions include the art of distinguished artists, including Lonnie Graham, Gwen Knight, Samella Lewis, and William Pajaud. This tourist attraction is in Eatonville, roughly 25 minutes north of downtown Orlando.
Winter Park and The Charles Hosmer Morse Museum
Anyone who's into free museums in Orlando shouldn't miss this out. Explore Winter Park, a charming cobblestoned street brimming with admired dining areas, shopping boutiques, and museums, including The Charles Hosmer Morse Museum of American Art.
Home to a wide-ranging collection of works by the famous American artist and designer Louis Comfort Tiffany, the museum is free and open to the public on most dates. Catch some mesmerizing exhibits featuring the artist's famous works such as pottery, glasswork, and jewelry. Of course, you'll see the designer's paintings and his renowned leaded-glass lamps.
Mennello Museum of American Art
Take the chance to see the remarkable paintings of Earl Cunningham at The Mennello Museum of American Art. On top of the famous exhibits of the American folk painter, the museum also celebrates other outstanding contemporary American masterpieces and artists from a wide variety of fields. They host educational initiatives, exciting programs, and publications that are free and open to the public as well.
The Mennello Museum of American Art offers free admission every second Sunday of the month. On the other hand, The Marilyn L. Mennello Sculpture Garden is always free. The garden is home to century-old oak trees wrapped with Spanish moss. Get your cameras ready as there are numerous sculptures throughout the landscape and walking paths - the perfect place to admire art and nature!
Old Town
Travelers who love history and old buildings must include Old Town in their free things to do in Orlando list.
Be transported back in time while in Old Town, a free attraction in Kissimmee that's minutes away from Walt Disney World. Stroll through the 18-acre space and admire the authentic architecture, browse at the distinctive stores, and catch classic car shows and other weekly entertainment.
The place features thrilling rides and attractions such as the iconic Old Town's 86-foot Ferris Wheel and The Great Magic Hall.
Cocoa Beach
Swimming on the beach and getting a golden glow are some free activities Orlando to make the most of.
Don't waste Orlando's almost-perfect weather; add a beach trip to your vacation itinerary. Cocoa Beach is just 45 minutes away, making it the go-to hangout space for people who want to cool off and escape the heat. It doesn't cost anything to get sand on your toes and taste that salty sea breeze!
Ready to Save Money on Your Orlando vacation?
When it comes to an ideal vacation destination, the Sunshine State is hard to beat. There's almost perfect weather, art, sand, and plenty of theme parks. No wonder many travelers assume Orlando, Florida getaway is not easy on the wallet. But the good news is the city offers a ton of free attractions that are actually fun!
In fact, you'll be spoiled with choices when it comes to free things to do in Orlando Florida.
Wander through magnificent gardens and smell flowers, tour a vineyard and get a taste of the finest vino, or treat your eyes to traditional art in Orlando free museums.
The things to do in for Orlando for free are endless if you know where to look!
What is Your Favorite Free Thing to Do in Orlando?
Let us know in the comments below!