September 1, 2022

-

October 31, 2022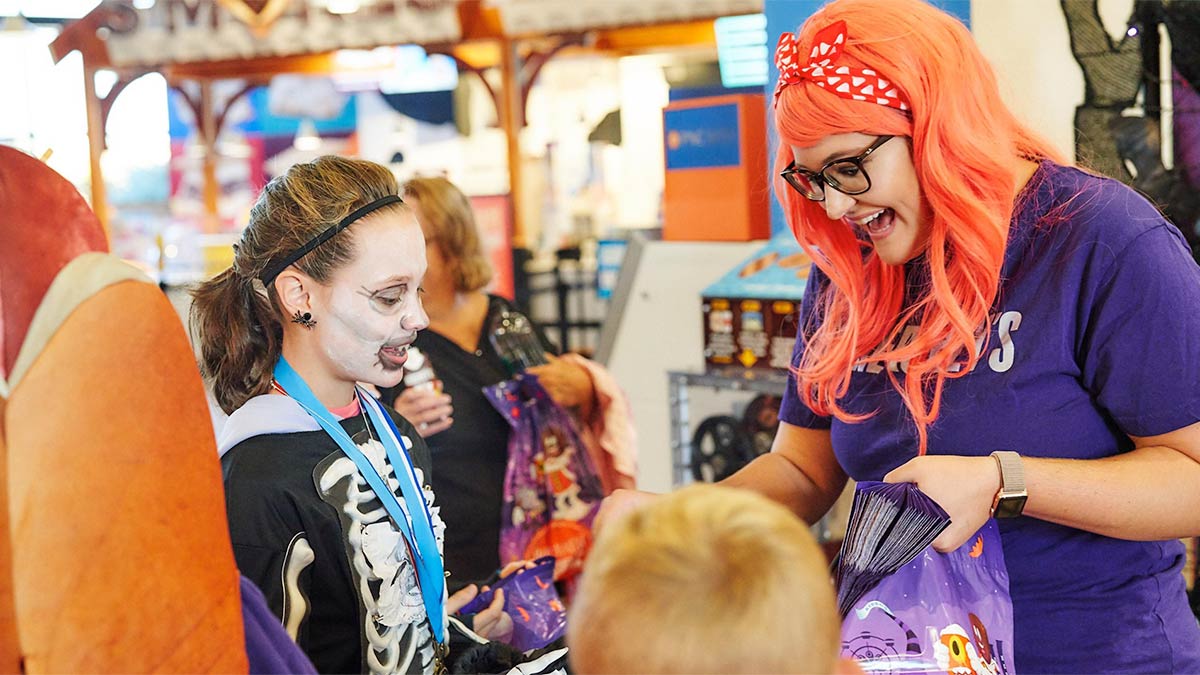 Bring your little goblins to Hershey's Chocolate World for the best trick-or-treating ever along the Trick or Treat Trail. Fill your buckets with all the sweets and goodies handed out by your favorite Hershey Characters.
Kids are invited to stop by all the 13 sweet stops to collect the most delicious treats and enjoy the ghostly decorations. The Trick-or-Treat Trail starts at Hershey's Chocolate World, wherein you can visit the three candy stops. Then, continue the journey to The Boardwalk at Hersheypark and find the ten candy stops. Don't miss the photo opportunities!
Date
The official dates for this event have not been released. However, we will update this page with more information.
Location
Located at 101 Chocolate World Way Hershey and 100 W. HERSHEYPARK Drive, Hershey.
Tickets
Trick or Treat Trail is included with your Hershey's Chocolate World. Candy is free for ages 12 and under.
Covid-19 Information
Face masks are optional for guests and employees.
Additional Attractions at Hershey's Chocolate World
Enjoy the sweet lineup of activities and entertainment at Hershey's Chocolate World. Grab your Hershey's Chocolate World  tickets now, and experience these other attractions:    
Experience Trick or Treat Trail
Your Halloween just got sweeter with Hershey's Trick-or-Treat Trail. First, visit the 13 candy stops at Hershey's Chocolate World and HERSHEYPARK and delight in different goodies. Then, meet and snap selfies with your favorite Hershey characters in their scary costumes.
Once your buckets are full, then try all the other activities available such as making your own candy bar, taking a delicious tour, and watching interactive shows. 
So, grab your tickets now for this sweet experience. Also, you can visit all the attractions with the entire family at Hershey's Chocolate World.
Related Events