December 31, 2022 @ 9:00 pm

-

January 1, 2023 @ 1:00 am

EST

Free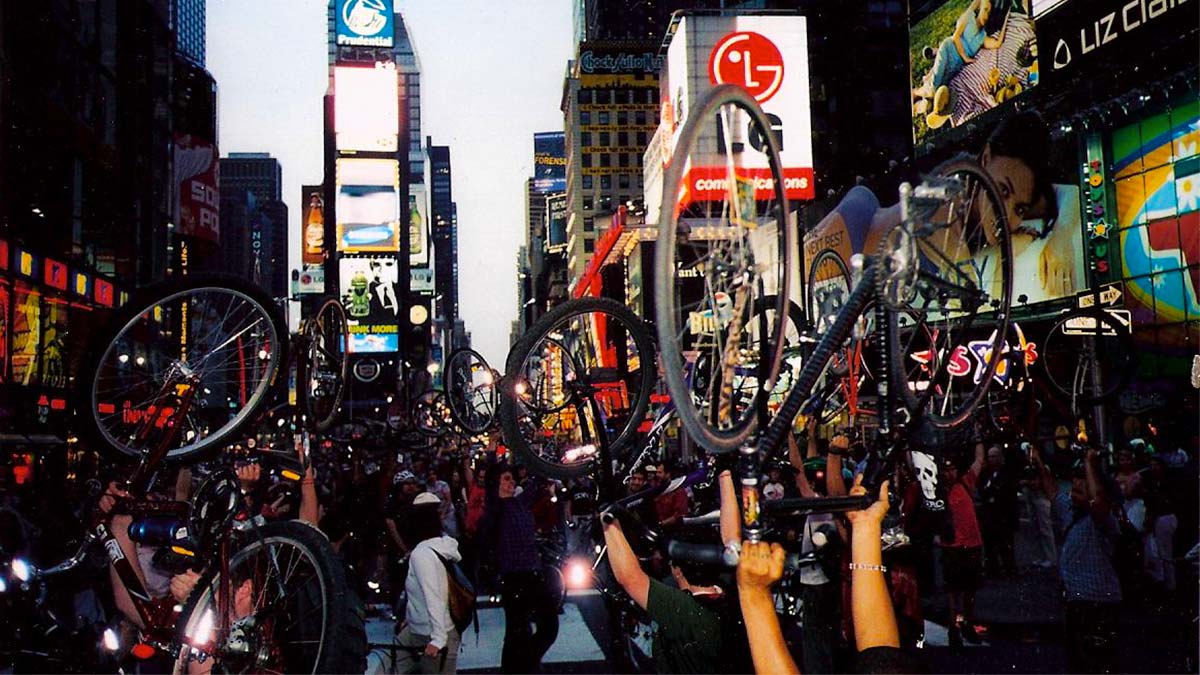 Pedal your way to a new year at Time's UP Annual New Year's Eve Bike Ride. Along the way, enjoy the city's eclectic vibes and meet new people in their festive outfits.
Every year, tourists and locals leave their cars behind to join NYC's free night event. Join them for a ride under the stars while dressed in your fun clothing. Once the riding stops, the dancing and drinking starts at Time's UP Annual New Year's Eve Bike Ride after-party, wherein you can count down to midnight with your fellow cyclists and watch colorful, grand fireworks.
Details
Don't forget to bring party favors and noisemakers to contribute to the fun.
Location
The event will start at Washington Square Park Arch, Manhattan, and ends in the middle of Central Park.
Covid-19 Information
Attendees are no longer required to wear face masks throughout the event.
Tickets
Time's UP Annual New Year's Eve Bike Ride is free and open to the public.
Other Attractions in New York City
Fill your cameras with great pictures of the city's most wonderful landmarks. Start your journey with these other attractions and hotels:
Experience Annual New Year's Eve Bike Ride
Ring in the new year like a true New Yorker at this night-ride tradition. Time's UP Annual New Year's Eve Bike Ride lets you stroll through the city's landmarks and feel its buzzing life. Plus, groove along to lively music, taste NYC's cuisines, and witness an awe-inspiring pyrotechnic display at the after-party.
So gather your fellow cyclists and experience the energy of New York. Also, you can make the most of your trip and start your year right with a New York vacation.
Related Events