December 31, 2022 @ 10:00 am

-

4:00 pm

CST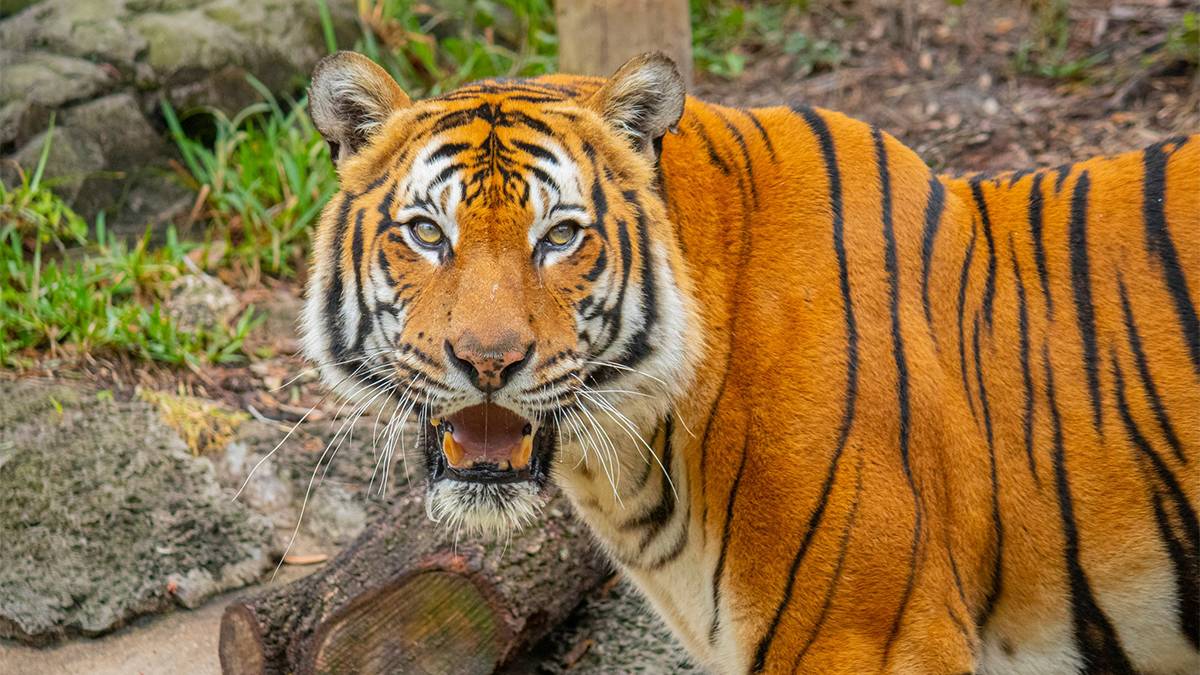 New Year's Celebration is meant to be enjoyed not only by adults. This year, forgo that midnight party for a wholesome family extravaganza that doesn't pass beyond the kid's bedtime at Tampa Zoo New Years Eve! From dance contests and giveaways to special appearances and rides, the festivities at Tampa Zoo New Years Eve will surely be a hit with the little ones and even adults. There will be animal sightings and encounters, delighting guests with over 1,300 animals from around the world.
So, gather the whole crew and make the last day of 2022 a day to remember with your cutest wildlife friends with this family-friendly event.
Follow along to discover all the wild surprises at Tampa Bay Zoo New Year s Eve Party.
Tampa Bay Zoo New Year's Celebration Tickets
The Tampa Bay Zoo doesn't require Tampa Bay Zoo New Years Eve reservations, and the event is included with your general admission and membership. Snag your tickets from Tripster and save up to $3 per person.
ZooTampa Vacation Packages
Good times start at Tampa Bay. If you're tired of visiting Outback Bowl or Yvor City, then fill up your vacation itinerary with these packages from Tripster. By getting these deals, you'll save some serious dollars and level up your trip:
Tampa Bay Zoo Attractions
Africa
Can't take a trip to Africa? No worries, as Tampa Bay Zoo, brings Africa to you. Get up close and personal with some of the rarest and most extraordinary wildlife, including African shoebills, elephants, zebras, giraffes, white rhinos, and pygmy hippos! With an out-of-this-world safari experience, it's not a question why Africa is one of the sought-after attractions in the zoo!
Asia
When at Tampa Bay Zoo, it's a crime not to visit Asian Gardens, where endangered creatures such as the Malayan tiger, Indian rhino, Komodo dragons, and more feel at home.
Related Post: Insider's Guide to ZooTampa at Lowry Park
Aviaries
Home to various exotic birds, Tampa Bay Zoo features five aviaries that you don't want to miss.
Main Aviary
Flock to the zoo front in Manatee Circle to be amazed at the enormous free-flight aviary. Admire the macaws, parrots, and other feathery creatures soaring overhead. Plus, spot the resident sloth lounging around.
Lorikeet Landing
Stroll through this free-flight aviary and witness some of the most majestic birds from around the world. Plus, take the chance to even feed by paying a small fee. This attraction is found in the Asia realm.
Sulawesi Aviary
Another gem located in Asia, Sulawesi Aviary, includes remarkable feathered creatures from Southeast Asia.
Hornbill Aviary
Before sipping all the brew at Beer & Wine Garden, visit its nearby attraction that serves as a habitat for some of the wonderful birds found in Africa.
Florida Aviary
Located in Florida Wilds, Florida Aviary is the place to get up close with colorful birds. Make sure to swing into the nearby flamingo and owl habitats!
Primates
Drop by Primate World to find endangered primates. Be amazed and learn more about their behaviors and the things you can do to protect them.
Related Post: 10 Totally Free Things to Do in Tampa
Wallaroo
Whether you're obsessed with a wallaby or want a giant tortoise encounter koala bear, Wallaroo takes you to land down under with Wallaroo Station. The Australia-themed area provides unlimited discoveries for all the little or big adventurers.
Allot time to visit all these attractions:
Frosty® Cart by Wendy's®
Splash Pad
Mommy Stop & Family Restrooms
Dino Down Under Gift Shop
Boomer's Cafe
Mining Experience
Koalas, bats, wallabies, emus, and more!
The Koala Clubhouse Playground
Tasmanian Tiger Coaster
Wallaroo Barnyard From 10:00 AM to 4:30 PM
Rides
From mild to wild, Tampa Bay Zoo at Lowry Park offers exhilarating rides for you and your little thrill seekers. Hop in these scream-worthy attractions now:
Expedition Wild Africa Safari Ride
Roaring Springs
Overland Express Train
The Carousel
Tasmanian Tiger Coaster
Note: Make sure to ask the staff regarding height and age requirements, as there are attractions that children under the age of 3 who are not allowed in specific rides.
Carousel Circle
Treat your youngsters to a classic merry-go-round ride at The Carousel located near the Zoo's Main Entrance this New Year at ZooTampa. Don't worry if your kiddos request another spin, as the ride is included in your general admission.
NEW! Florida Wilds
This new area features a spacious environment for local species so they can survive while also educating and offering lovely moments of animal encounters for guests. Enjoy unobstructed views of the endangered Florida panther and many more rescued animals, including black bears and skunks.
Manatee Circle
The adventure begins as you step foot at the Zoo's Main Entrance! Double the fun by heading to Manatee Circle, where you can make a splash in the Manatee Fountains and spot stunning birds at The Main Free-Flight Aviary.
ZooTampa New Year's Date and Time
The Tampa Bay New Year's celebration happens on December 31, 2022, from 10 AM to 4 PM. Head to the Wallaroo section to experience all the seasonal entertainment.
Experience Tampa Bay Zoo New Year's Celebration
Wave goodbye to 2022 and share the magic of the New Year's celebration with the whole gang at Tampa Bay Zoo, minutes away from Clearwater Beach! The zoo's special bash features dance competitions, live music, seasonal treats, and animal encounters that appeal to kiddos and even adults. We're also hoping for the appearance of marching bands and fireworks display just like before.
Related Post: Ultimate Guide to ZooTampa at Lowry Park: Coupons, Discounts, and Deals
Meet Manny T. and Flora Panther in their party outfits, show off your moves and beat others to win prizes at DJ dance party contests, or hang out with macaws, panthers, or lions at this family-friendly New Year celebration.
The best part? It's an all-day fair, so you'll get to bond and ring in the new year without your kids getting cranky about missing bedtime.
Get your tickets now and have the wildest celebration you and your kids will remember for many years!