November 11, 2022

-

December 24, 2022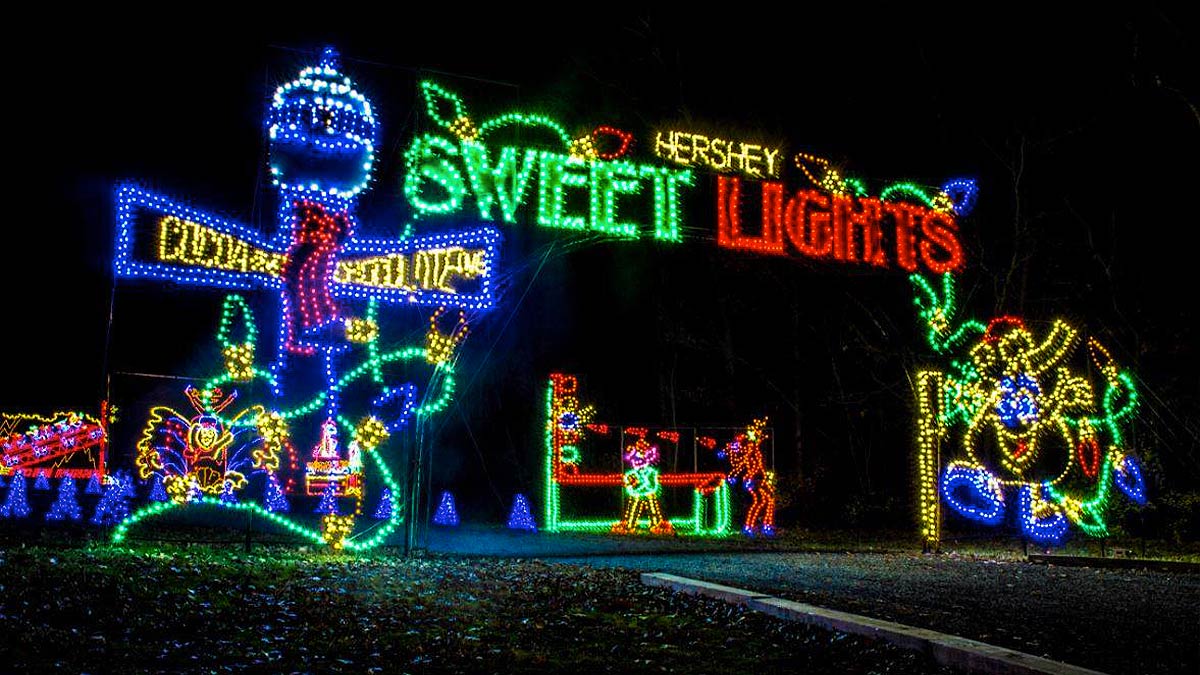 You're in for a sweet sojourn with Hershey's Sweet Lights Trolley this holiday season. Hop on a special tour ride and enjoy the breathtaking sights of Hersheypark while relishing some delicious candies.
The unique Trolley ride lets you marvel at the lights and special effects decked at Hershey Sweet Lights, the drive-through holiday attraction of Hersheypark. Sing along with the conductors as they play some holiday tunes. So gather the family, sit back, and enjoy the ride!
Date
The official dates for this event have not been released. However, we will update this page with more information.
Tickets
The trolley is included with your Hershey Chocolate World admission.
Location
Located at 101 Chocolate World Way Hershey.
Covid-19 Information
Guests and employees are not required to wear face masks.
About Hershey Chocolate World
No visit to Pennsylvania is complete without a trip to Hershey Chocolate World. But, this popular attraction offers more than chocolate. Here, you'll get to see a trolley show, take a tour, and take pictures with all the Hershey characters. Then, shop all your Hershey favorites at the Hershey store.
Additional Attractions at Hershey's Chocolate World
Embark on sweet adventures at Hershey's Chocolate World. Grab your tickets now, and experience all these other activities:  
Experience Sweet Lights Trolley
For a delicious journey in Hersheypark, take a Sweet Lights Trolley tour and enjoy all the holiday cheer and chocolatey goodness. Gaze in awe at the colorful lights and larger-than-life decorations as you wander through the Hershey Sweet Lights, the drive-thru holiday attraction.
Once done with the scenic road trip, you may want to try the thrilling rides and entertainment through the sweetest town. Learn about the inspiring story of Milton Hershey, create your candy bar, and shop souvenirs at the gift shops.  
Grab your tickets now and enjoy all the other attractions of Hershey's Chocolate World.
Related Events