May 27, 2022 @ 4:00 pm

-

September 2, 2022 @ 10:00 pm

CDT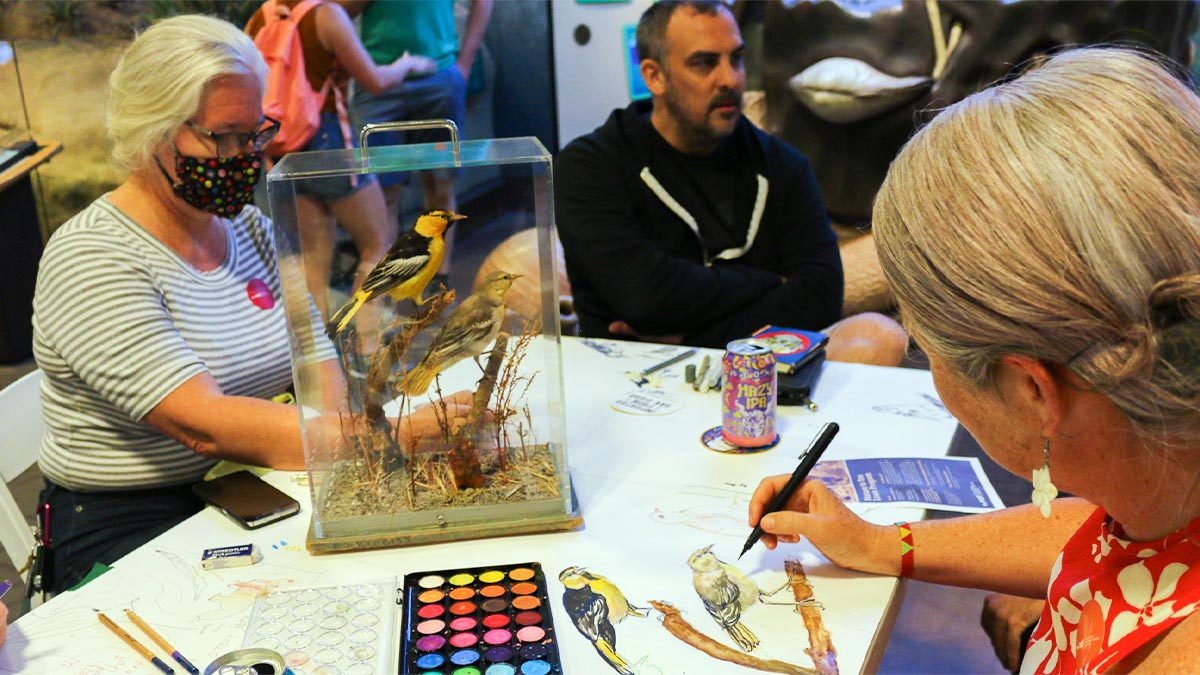 Stay after dark and experience a howling good time with your pack. San Diego Natural History Museum's Nat at Night celebrates summer with live music, exhibits, and more entertainment experiences!
As the sun sets, the Nat comes alive with interactive games and scrumptious food. Test your wits at the favorite Trivia Night, take in the exhibitions, starting with the newest Expedition Baja, or simply adore one of the best views in Balboa Park with a drink in hand.
Date and Details
Nat at Night runs from May 27, 2022, through September 2, 2022, from 4 PM to 10 PM.
Trivia Night
Embrace your competitive spirit during Trivia Night. Head to Level 1 every Friday at 7 PM with your friends to play and win.
Member-Exclusive Tours
Members of the Nat will be treated with an exclusive trip to the Paleontology Department. See million-year-old fossils, meet the Paleo team, and learn more about the other discoveries that they have been working on.     
Expedition Baja Exhibit
Take an interesting journey through Baja California Peninsula through the Baja Exhibit. Join researchers as they explore the animals, fog desserts, sea islands, and new species.   
San Diego Natural History Museum's Nat at Night Tickets
Members and explorer pass holders of the Nat receive free admission. Non-members can purchase the general admission for half of their usual price after 4 PM.
Covid-19 Information
Unvaccinated guests are required to wear face masks while in the museum.
San Diego Natural History Museum Packages and Other Area Attractions
San Diego is packed with great things to discover day and night. Bundle your Natural History Museum San Diego for the ultimate vacation with these other attractions:
Experience San Diego Natural History Museum
Follow the joyful howl and laughter at Nat's Night this summer. Thrilling activities and irresistible food await every night owl who is ready to have an unforgettable night out.
Related Events