May 14, 2022 @ 8:00 am

-

November 13, 2022 @ 5:00 pm

CDT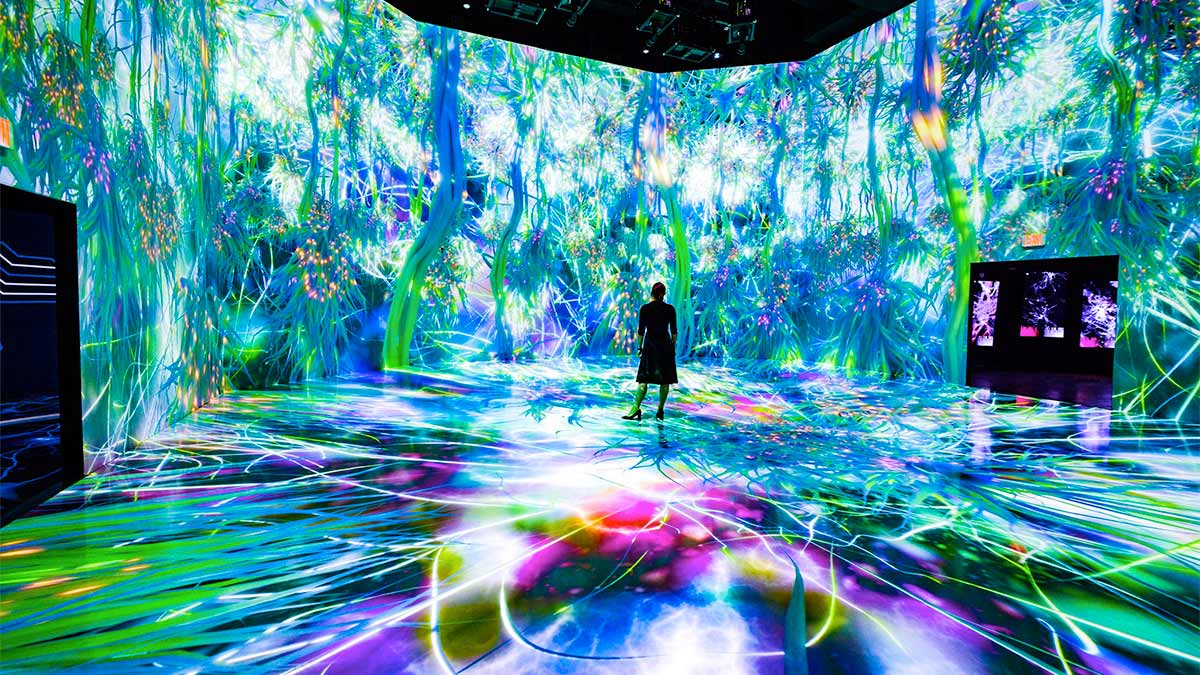 Take a walk inside the "thinking cell" of the brain and examine how our neurons mold our identities. ARTECHOUSE's "Life of a Neuron" is an interactive exhibition that gives audiences an unprecedented view of the human brain. Ready to have your mind blown?
Follow the growth of a prefrontal cortex neuron from birth through death, bask in awe at the immersive artwork that covers the subject of neural connectivity, and unravel mysteries about neuroscience in the most artistic way.
Date and Details
Life of a Neuron runs from May 14, 2022, through November 13, 2022, from 10 AM to 10 PM.
Edge of Illumination by SYNTHESTRUCT
Delve into the intricateness of vision in this real-time simulation. This artwork shows visual data transmission from the eye to the brain.
Interactive installation Eureka!
Learn more about neural connectivity centered on psychologist Donald Hebb's assemble theory that says, "neurons that fire together, wire together."
Imposter
Created by Gil Castro with scientist Eric Nestler, MD, PhD., this abstract photographic simulation exposes the many effects of drugs on our neurons. Plus, it blocks, mimics, or produces neurotransmitters connected to our brain's reward system.
Eyes of the Science
Marvel at this imaginative recreation of a microscope and educate yourself on how neurons process information.
Location
Located at ARTECHOUSE NYC in Chelsea Market at 439 West 15 Street.
ARTECHOUSE Life of a Neuron Tickets
Tickets cost range from $20 to $116.12. Children under 4 are free to enter.
Covid-19 Information
Face coverings are highly recommended during your visit.
ARTECHOUSE Packages and Other Area Attractions
Take the time to experience the Big Apple's eccentric vibe, culture, and entertainment. Then, bundle your ARTECHOUSE NYC tickets with these other area attractions.
Experience the Life of a Neuron
In collaboration with Society for Neuroscience, ARTECHOUSE Studio presents an immersive exhibition showcasing audiovisual installations and technology-driven art pieces centered on the brain.
Walk into the main installation, a real-life 3D model of a human brain that demonstrates the life of a neuron from pre-birth to death. Then, gaze in awe at the artwork showcasing the relation of vision, stress, and addiction to the brain.
Be enticed and think deeply about how our mind functions in this fully immersive exploration of the body's most mysterious part.
Related Events