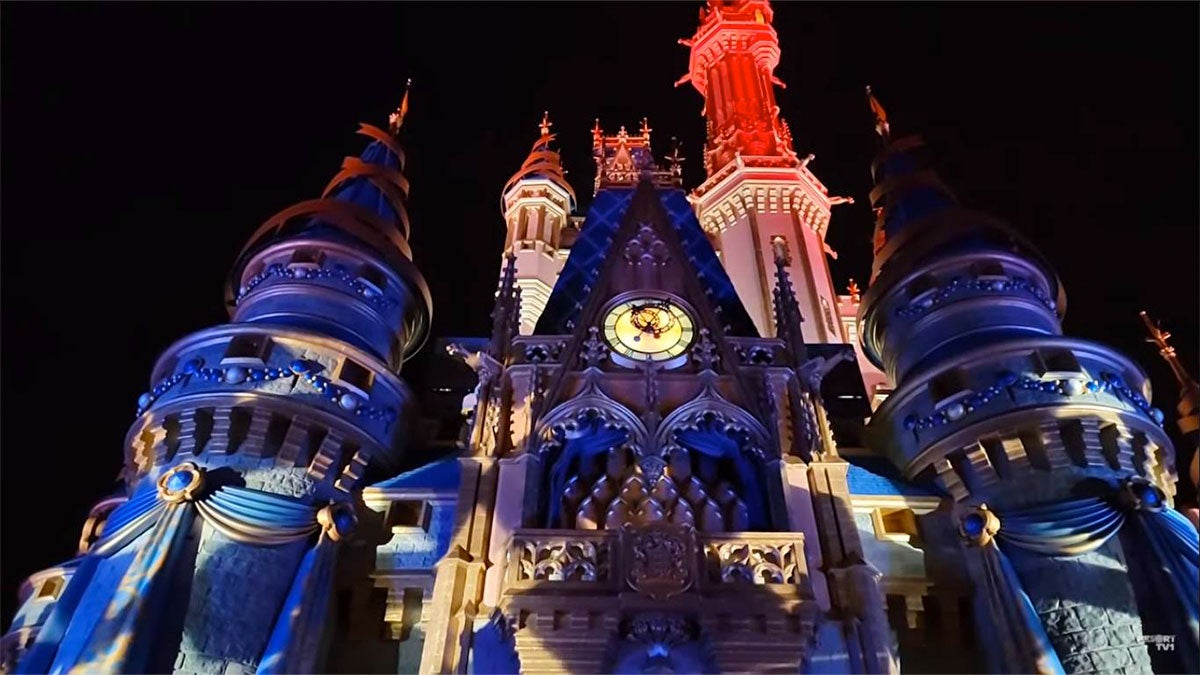 Pay tribute to the stars and stripes with family-friendly activities, fun attractions, and live entertainment at the Disneyland 4th of July celebration. Celebrate with your favorite characters and an inspirational fireworks spectacular set to patriotic music!
Related Post: Ultimate Guide to Disneyland®: Coupons, Discounts, and Deals
Honor Independence Day with twinkling sparks and a bang at Disneyland where you'll be treated to live performances and an array of food and drink options throughout the park.
Then, snap some pictures as you meet and greet your favorite Disney friends. We've heard that a military band will also be there to celebrate with you, too. Of course, watch with eyes aglow as the dark sky turns red, white, and blue with a fireworks show. 
Follow along as we uncover all of the star-spangled happenings at Disneyland 4th of July.
Disneyland Independence Tickets
Independence Day is included with your Disneyland tickets and Magic Key Pass.
Disneyland Park Discount Tickets
Break free from hefty ticket prices with these discount Disneyland tickets from Tripster:
Package Your Disneyland Tickets
Celebrate your freedom by exploring all the jaw-dropping sights in the Golden State after 4th of July at Disneyland. For the best deal ever, bundle your Disneyland tickets with other Los Angeles area attractions and hotels:
Disneyland 4th of July Event Highlights
Disneyland Flag Retreat Ceremony
Pay respect to the heroes who made the biggest sacrifice for our freedom during the Flag Retreat Ceremony. Head to Town Square to honor our troops and hear patriotic music as the flag is lowered during the meaningful celebration.
Related Post: 24 Disney Fun Facts and Secrets
Live Military Band Concerts
Get into the spirit by catching patriotic performances happening in several locations throughout the Disneyland Resort. We've heard that the United States Air Force Honor Guard, National Guard Band, 1st Marine Division Band, and more will join the celebration. Keep an eye out for the official lineup.
Seasonal Food
Wolf down a platter of BBQ, pretzels, mac and cheese, waffles, French Fries, and other American specialties during 4th of July Disneyland.
There's something for everyone to indulge in, from sweet to savory tastes, no matter which location you're at. Of course, there will be beer and mocktails to keep you refreshed, too.
Disneyland 4th of July Fireworks Show
When it comes to an astounding fireworks show, you can always count on Disneyland. Cap off your Independence Day celebration with a massive pyrotechnic display complete with special effects and set to patriotic songs. Watch in awe as the dark sky turns into a colorful wonder.
Related Post: Insider's Guide to Disneyland
Camp out at the following Disneyland location on Fourth of July for the best viewing experience:
By Sleeping Beauty Castle
Along Main Street USA
In front of "it's a small world"
Between Main Street Train Station and Central Plaza
Along the Rivers of America
The same enormous fireworks display will also be shown at World of Color. Walt Disney World also features the show called Disney s Celebrate America - A Fourth of July Concert. Check the Disneyland Crowd calendar to find out the best places to stake out.
Disneyland Independence Day Details
Stay tuned for more details and the official Independence Day schedule.
Disneyland 4th of July Venue
Disneyland Fourth of July is located at 1313 Harbor Blvd. Anaheim, CA 92802.
Celebrate Disneyland 4th of July
Put on your red, white, and blue outfit to experience America's Independence Day at the Happiest Place on Earth. Make your way to Disneyland on 4th of July to catch live performances and spend some good times with your favorite Disney characters.
Visiting Disneyland this holiday? Be sure to sample food and drinks concocted just for this celebration. 
Related Post: Your First Trip to Los Angeles: Everything You Need to Know
Plus, witness the marvelous fireworks display that lights up the skyline set to patriotic songs. This long-awaited spectacle is the best way to cap off an unforgettable night! 
Grab your tickets today and commemorate Fourth of July at Disneyland with the entire family. Also, you can make a full vacation out of it and enjoy all the parks, such as the Disney California Adventure Park with a vacation package.
Related Events