Children and adults alike will be entranced by the magic of meeting their favorite fairy tale characters, spectacular parades, thrilling rides, and nightly fireworks. A few days or even weeks spent at Disneyland® is a magical experience that will create lasting memories for both you and your loved ones. 
At 500 acres, Disneyland Anaheim may seem dainty compared to her sister park in Orlando, but rest assured there is a wealth of park knowledge, strategy, and planning to be carried out to make the most of your Disneyland vacation. So let us prime you with our exclusive Insider's Guide to Disneyland.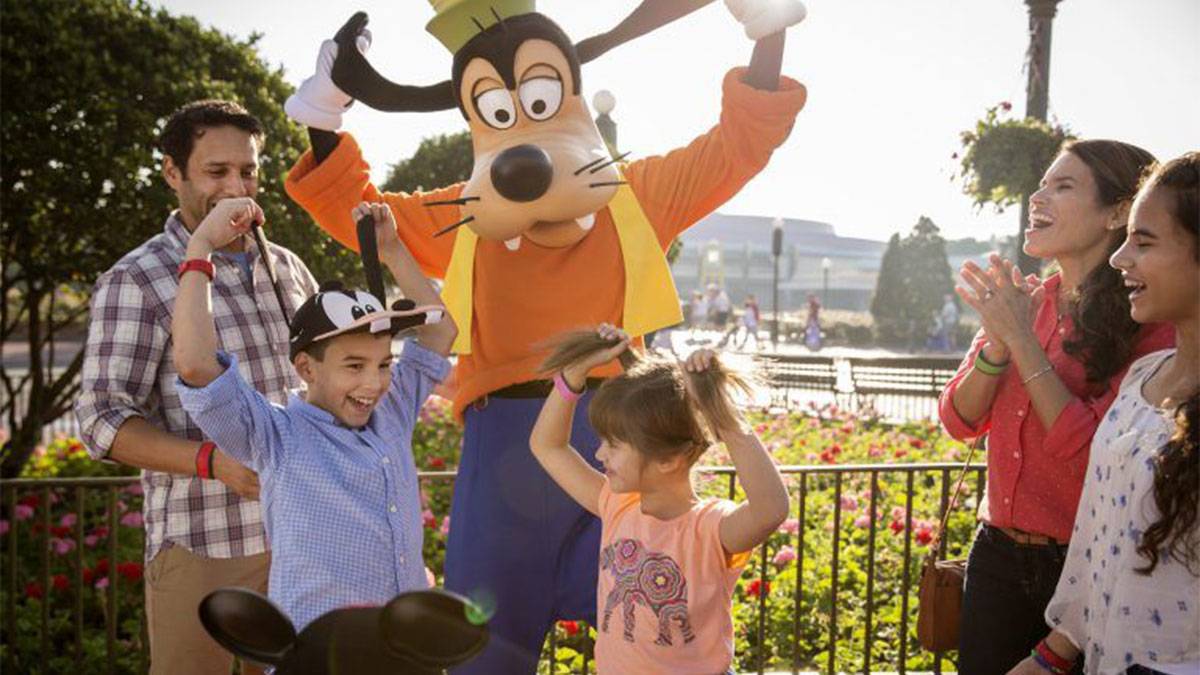 About the Park
Disneyland California manages to pack an unparalleled level of fantasy, adventure, and classic Disney charm into their resort. The entire resort includes two theme parks, three Disney hotels, and the Downtown Disney area. The two major theme parks are as follows:
Disneyland Park

Disney California Adventure Park
Related Post: Ultimate Guide to Disneyland®: Coupons, Discounts, and Deals
There are incredible rides, attractions, and entertainment at both parks, so depending on your travel party's preferences (are they more into Star Wars or all about the Pixar characters?) You may opt to begin your Disney journey in one park over the other. 
Pro Tip: With so much ground to cover and new attractions constantly popping up, we highly recommend spending a minimum of two days at both Disneyland Park and Disney California Adventure Park.
When to Go
Are your mouse ears packed and ready to go? Before you pull the trigger on pre-purchasing your Disneyland tickets, you need to find the perfect time to visit Mickey and his friends! 
Although anytime is a great time for a Disneyland trip, there are a few general rules to follow to avoid days of heavy crowds and long wait times. We suggest:
Avoiding major U.S. holidays

Checking school schedules, including those of neighboring states

Being aware of the influx of local visitors, such as California residents

Prioritizing weekday dates
Usually, you can expect lower to moderate crowds from:
Mid-September through mid-November 

Mid-January through mid-March
Pro Tip: Although visiting Disneyland during any major holiday or celebration will undoubtedly mean a more crowded park, Disneyland does offer amazing events such as Halloween time or the Holidays at Disneyland Resort that make for extra special memories.
Tickets & Ticket Packages
Now that you've decided when to visit the land of magic and Mouseketeers, it's time to lock in those tickets. 
Save time and resources by pre-purchasing your Disneyland California tickets as soon as possible. Whether you desire a two-day or a five-day park visit (with or without the Park Hopper option), we have Disneyland tickets for you!
If you're not a SoCal local, why not embrace the beautiful weather and laid back attitude of the Golden State by bundling your Disneyland tickets with other popular nearby entertainment and attractions such as:
Pro Tip: Did you know you can save some significant spending by bundling your Disneyland tickets with your accommodations with our Disneyland Vacation packages?
Hotels
Any Disney lover will tell you that you must stay at a Disney resort for a truly immersive Disneyland experience. 
While we don't think this is one hundred percent necessary for every Disneyland getaway, we can't deny there are benefits to staying on-site like:
If Disneyland is not the sole focus of your California vacation, you can find many quality hotels by Disneyland. From budget-friendly inns to sumptuous luxury suites, we offer a range of lodgings for every type of California stay. 
Plan for Success
Disneyland might not seem massive, but there is still plenty of ground to cover in this wonderland of exhilarating roller coasters, haunted mansions, and enchanted rides. 
Related Post: The Ultimate Guide to LA Theme Parks
We believe in getting the most memories possible out of your trip. Therefore, a park strategy is an absolute necessity for a successful day at Disney.
Go Early
We know it's your vacation, and you're probably dying to hit that snooze button at least a few more times, but to get a jump start on your Disney day (and beat the lines), we ask you to refrain from sleeping too late. 
Our number one tip for a winning Disney day is to arrive early!
One of the best and easiest ways to maximize your time at Disney is to get to the park at least 45 minutes to an hour before it opens.
Related Post: 3 Days in Los Angeles: How to Make the Most of 72 Hours
You may have heard this practice referred to as 'Rope Drop.' Disney cast members drop their ropes when the opening announcement is made and allow guests to enter the park. 
Generally, the park turnstiles are open anywhere from 30-60 minutes before their posted times. 
Arriving early to the park may seem like a pain, but remember, the shortest waits of the day are in the first hours of a park's opening.
Park Strategy
In work, life, and in theme parks, organization is the key to success. Some might call it crazy, but we swear by creating a simple park strategy to ensure our Disneyland day runs smoothly. 
Related Post: Current List of Events and Festivals in Los Angeles
Of course, depending on your personal tastes (are you a Star Wars nerd or a Marvel movie fanatic), your order of operations may differ.
If you enter Disneyland park first, focus on

Indiana Jones Adventure, Haunted Mansion, and Pirates of the Caribbean.

Entering California Adventure first, focus on

Radiator Springs Racers and Toy Story Midway Mania at the park opening.

Plan to 'meet characters' midday 

Take in a show in the afternoon when it's hottest, and you need a break

Consistently check the Disneyland app for wait times

Stay late(r) to take advantage of shorter evening lines

Keep in mind that wait times can be faster than posted
Pro Tip: If you are the proud owner of a Park Hopper ticket, make sure to make a reservation for the park you'd like to visit first. You will be allowed to 'hop' to the next park at 1 pm.
If you'd prefer to ride Star Wars: Rise of the Resistance, choose Disneyland as your first park.
Related Post: Top Attractions in Los Angeles
If you'd prefer to ride Web Slingers: A Spider-Man Adventure, choose Disney California Adventure as your first park.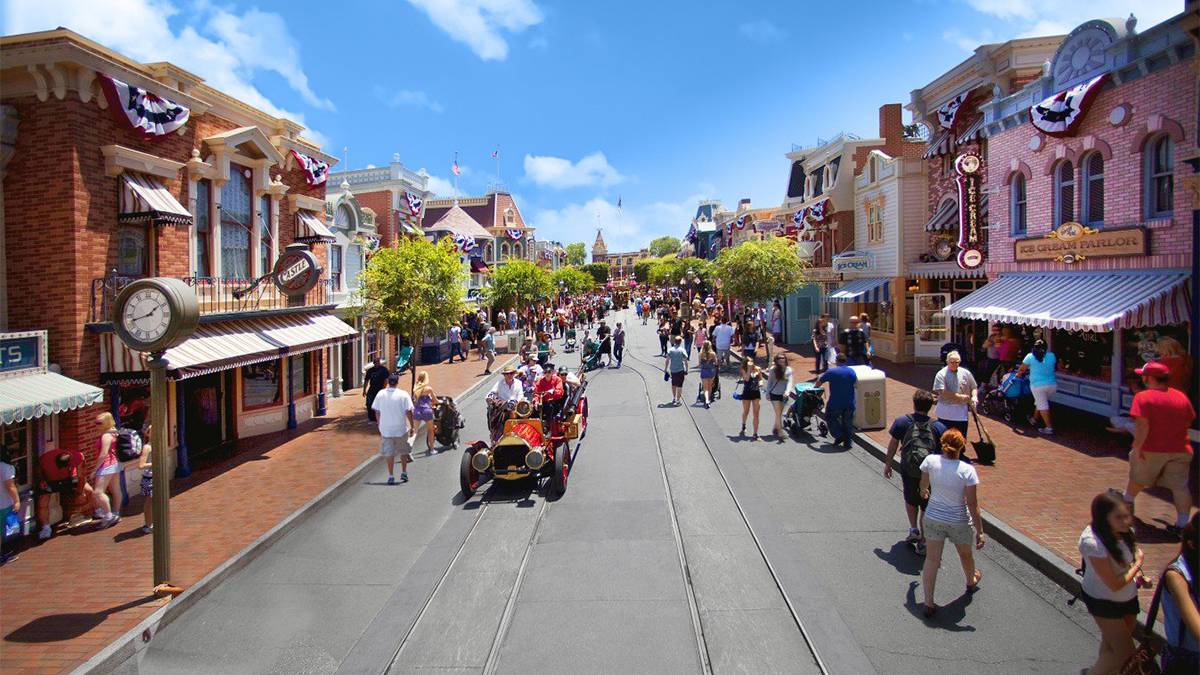 Apps & Passes
Are you ready to meet your new best friend? The Disneyland Mobile App is a true lifesaver and affords you the ability to:
Check ride wait times and show listings

View character locations

Place mobile food orders

Purchase a

Photo Pass

Join a Virtual queue

Browse Maps
Pro Tip: You will need to download the Disneyland App to access the new virtual queue feature. Both Star Wars: Rise of the Resistance and Web Slingers: A Spider-Man Adventure are only accessible via the virtual queue.
Lastly, keep your eyes peeled for a new Disneyland app feature coming Fall 2021, called Disney Genie. Disney Genie will act as your substitute travel planner and aid you in customizing your own unique Disneyland itinerary based on your favorite rides and attractions.
Can't Miss
Both Disneyland Park and Disney California Adventure Park serve up oodles of excitement, exhilaration, and wholesome family fun. 
Learn More About: Disneyland
While we thoroughly endorse taking your time and appreciating all the detail and magic that makes Disneyland so special, we understand that some vacations require a bit more hustle. 
Here are our top tier, can't be missed Disneyland activities, attractions, and rides:
Disneyland Park
It's a Small World (ride)

Pirates of the Caribbean (ride)

Haunted Mansion (ride)

Star Wars Launch Bay (character experience)

Indiana Jones Adventure (ride)

Princess Meet at Fantasy Faire (character experience)

Mickey's Toon Town 

Space Mountain (ride)

Millennium Falcon: Smuggler's Run (ride)

Sleeping Beauty's Castle

Splash Mountain (ride)

Enchanted Tiki Room (show)
Disney California Adventure
Incredicoaster (ride)

Radiator Springs Racers (ride)

Soarin' Around the World (ride)

Meeting Disney Pals on Buena Vista Street (character experience)

World of Color (show)

Guardians of the Galaxy: Monsters After Dark (ride)

Toy Story Midway Mania! (game)

The Little Mermaid - Ariel's Undersea Adventure (show)
What's New
In addition to the Disney classic attractions that you know and love, like Jungle Cruise and It's a Small World, Disneyland takes great effort to update and innovate within their park continuously. Therefore, Disney guests should keep their eyes peeled for the following new additions at each theme park:
Disneyland Park
Snow White's Enchanted Wish (ride)

Star Wars: Rise of the Resistance (ride)
Disney California Adventure
Avengers Campus - an entirely new land to discover!

Jessie's Critter Carousel (ride)

Inside Out Emotional Whirlwind (ride)
Food/Drink
True Disneyland fans will know that a few cult food and beverage items have put Disneyland on the map (culinary-wise). Although you can bring small snacks into the park, it would be a shame to miss out on the legendary Dole Whip from the Tiki Juice Bar or the futuristic space-inspired meals at Docking Bay 7 Food and Cargo.
Learn More About: Los Angeles
Keep in mind that if you aim to secure a dining reservation at one of Disneyland's table service restaurants, such as the famed Blue Bayou, you will need to reserve early as they are in high demand. 
Pro Tip: Dining reservations can be made up to 60 days in advance, and resort guests have access to a limited number of reservations for select dining venues.
Mobile Food Ordering
Now, more than ever, Disneyland's dining establishments are relying on Mobile Food Ordering. An integral feature of the Disneyland mobile app, Mobile Food Ordering allows you to plan and pre-order your favorite food and drinks from anywhere in the park. Then, kiss long food lines and hangry children goodbye as you place your order while you wait in a ride line or relax in your hotel room.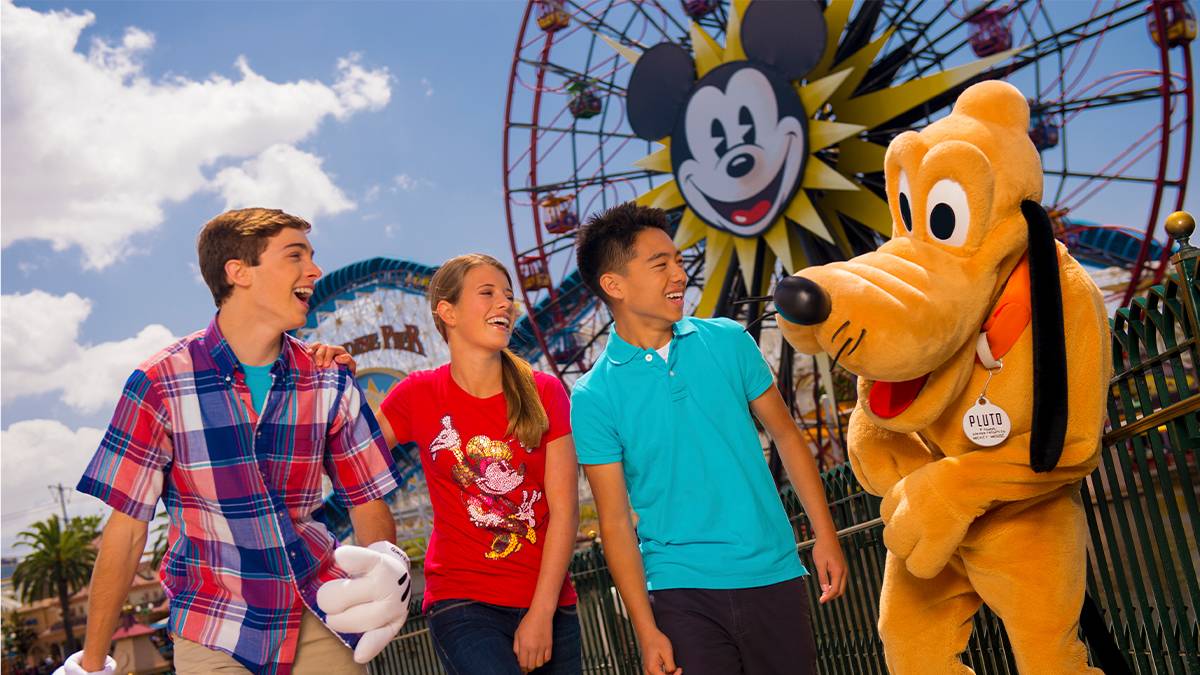 What to Bring
Days at Disneyland may be some of your happiest on Earth, but they can be exhausting! So skip the tears and tantrums with our handy list of 'must bring items' for a day of theme park fun. 
Portable phone charger

Water bottle & snacks

Small cooler (sans wheels)

Hand sanitizer

Hat

Sunglasses

Sunscreen

Comfortable shoes

Poncho/raincoat/umbrella

A change of clothes and towel in case you want to dry off post water ride 
Disneyland has charmed guests of all ages and shown them the power of true joy and happiness for over sixty years. This quintessential California theme park vacation will capture your heart with classic interactive experiences such as Mickey's Soundsational parade and newer inventive thrills like Guardians of the Galaxy - Mission: Breakout! 
All set to return to the land of magic? Start planning your ultimate Disneyland Vacation today!