August 12, 2022

-

September 11, 2022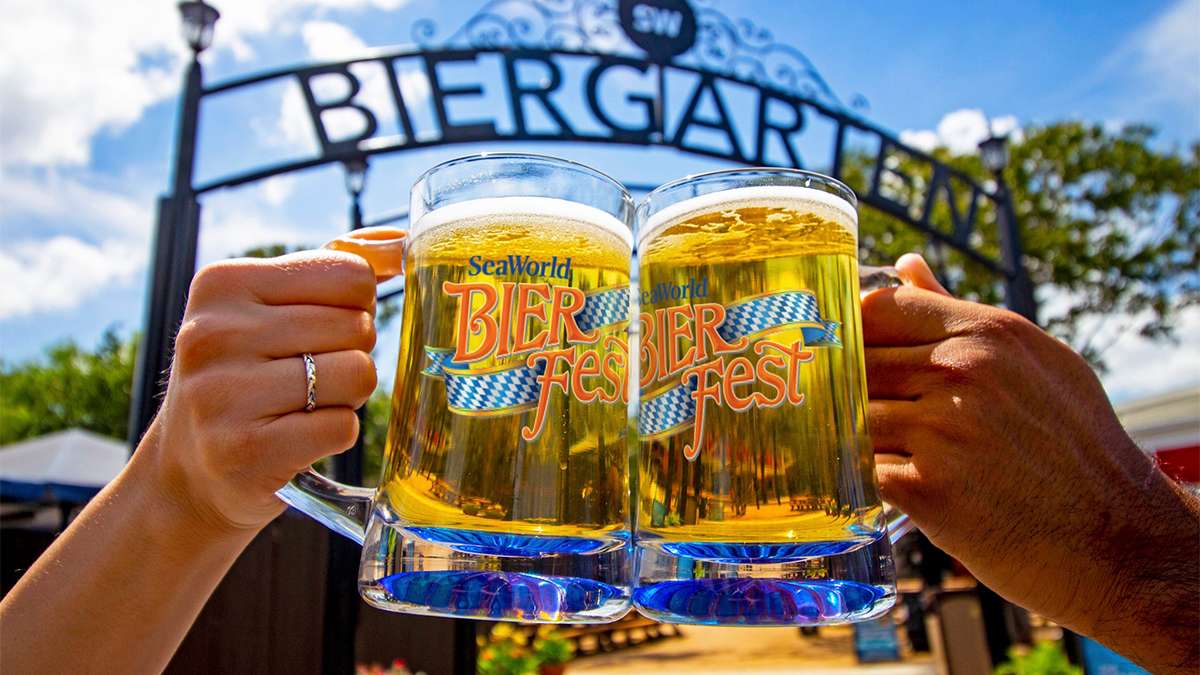 Inspired by the century-old Oktoberfest tradition, Bier Fest brews from August 12th to September 11th, 2022, boasting a lineup of local and global beers, exciting flavors, and live entertainment.
Every weekend, guests can raise their glasses to delicious brews from around the world and some local favorites. The festival brings together a variety of 100 beers from the best breweries. Plus, savor pub food items to match your preferred drink.
Date
The Bier Fest is set to pour weekends from August 12th, 2022, through September 11th, 2022.
Craft Bier Fest Tickets
Craft Bier Fest event is included with your SeaWorld San Antonio admission.
Package Your SeaWorld San Antonio Tickets
Want to discover all of the treasures San Antonio has to offer? Then bundle your SeaWorld San Antonio tickets with other fun areas and hotels:
Covid-19 Information
Guests are recommended to wear face masks while in the park.
About SeaWorld San Antonio
SeaWorld San Antonio is a paradise for party-goers, adventure-seekers, and of course, animal lovers. Here, you get the opportunities to meet sea animals like bottlenose dolphins and sea lions up close.
From thrilling to family-friendly rides, this theme park is full of attractions for everyone.
Experience Bier Fest at SeaWorld Antonio
Pay homage to Oktoberfest in the most modern way by raising your glass to SeaWorld San Antonio's Bier Fest. Enjoy a lineup of beers and sample food favorites that go well with the live music. This is the perfect festival for guests who want to taste and sip their way around the San Antonio beer scene.
Get your SeaWorld San Antonio tickets now. Plus, you'll want to bundle it with the SeaWorld San Antonio Vacation Package for the most adventurous vacation.
Related Events