January 20, 2023

-

February 5, 2023

Free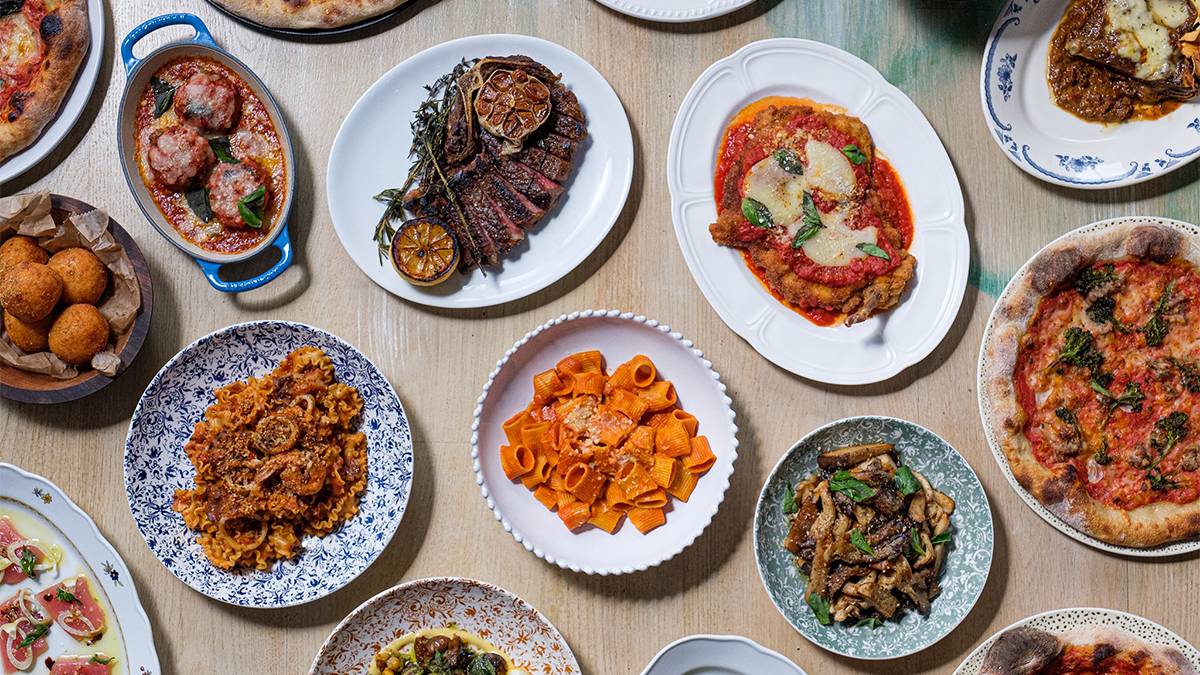 A foodie's dream come true, Chicago Restaurant Week showcases top eateries throughout the city. The 16th annual event brings together hundreds of the area's best restaurants, featuring a nearly endless array of cuisines. Come hungry!
There's no better time to explore Windy City's acclaimed culinary scene than Chicago Restaurant Week. This year's delicious edition serves a wide array of delicacies offered by over 300 participating restaurants.
Whether you're craving a family-style feast, multi-course dinner, or a hearty meal, the citywide event has it all.
Related Post: 31 Unforgettable Romantic Things to Do in Chicago for Couples
Follow along to get a taste of all the happenings at Chicago Restaurant Week.
Chicago Restaurant Week Tickets
The Restaurant Chicago Week features prix fixe menus with prices ranging from $25 brunches to $59 dinners.
Nearby Hotels and Lodging
Treat yourself to an ultra-relaxing stay at any of these hotels after all the sampling and sipping. Book with Tripster to score the lowest deals:
Other Attractions in Chicago
A trip to the Second City feels incomplete without a visit to its top landmarks. Once you've had your fill and enjoyed the Chicago Restaurant Week best deals, book a vacation package with Tripster.
Here are some of our top picks:
Chicago Restaurant Week 2023 Participating Restaurants
Can't decide which restaurants to dine at yet? Try these new participating eateries to experience Chi-town's celebrated culinary scene.
Alpana
Edie's All Day Cafe & Bar
Bronzeville Winery
Kindling
Forte at Symphony Center
Nisos Mediterranean
Tabu
Brass Tack
HIDE+SEEK
LIVA at Chicago Winery
Cafe Bionda
Check this page to learn more information and see the Chicago Restaurant Week list of participants.
About Restaurant Week in Chicago
From Michelin-starred restaurants to cheap pizza joints, the food options in the Windy City come in all shapes and sizes.
The highly anticipated event is celebrating its 16th anniversary, so expect belt-busting gastronomic choices including Asian, Mexican, Italian, Mediterranean, and more fare like never before. Be sure to stroll the area from Hyde Park to Rogers Park to explore the Chicago Restaurant Week menus.
For this year's event, there will be over 300 restaurants representing 34 diverse Chicago neighborhoods, involving 37 suburban eateries.
The dinner menus and dishes are just as varied as the vendors participating in Chicago Restaurant Week. Of all the participants, 55 are women and minority-owned enterprises.
Are you thinking, "When is Restaurant Week 2023?" The event happens from January 20 to February 5, so make sure to time your Chicago trip around this event. Bon appetit!
Know Before You Go
Reservation is Encouraged
While not required, reservation is highly recommended. Reserving a table beforehand helps you avoid long waiting times and gives you peace of mind since you'll know you have a guaranteed seat.
Bring Extra Cash
Most food vendors go cashless, while others do not. It's best to bring extra moolah when joining the fair. No worries about breaking the bank though, as many restaurants offer affordable deals like a $59 dinner menu.
Chicago Restaurant Week Map
With hundreds of food vendors at Restaurant Chicago Week 2023, picking a place to eat may be a bit overwhelming. Luckily, an angel sent from above (or Reddit) created a map and spreadsheet that breaks down all the offerings.
Now, you can easily find which eatery to visit on Randolph St. Fulton Market, West Loop, or River North. Click here to view.
Chicago Restaurant Week Dates and Time
"When is Chicago Restaurant Week 2023"? you may ask. The event runs from January 20, 2023, through February 5, 2023.
Experience Chicago Restaurant Week
The Windy City's dining scene is not just about deep-dish pizza and Chicago style-hot dogs. If you want to deep dive into the city's diverse gastronomic offerings, save the dates for Restaurant Week 2023 Chicago!
The food vendors and restaurants at this annual favorite pull out all the stops to give your tastebuds an unforgettable delicious adventure. So, get out and discover seasonal treats from greasy to gluten free with your fellow foodies.
Taste a finger-licking short rib or get your fix of crispy, perfectly-seasoned fried chicken. From the lunch menu to dinner meals, you'll find everything here. Clear your calendar for the Chicago Restaurant Week 2023 dates now.
Can't get enough of Chicago's award winning culinary scene? We don't blame you. For your next delicious trip, join Bites Bash!