November 6, 2022 @ 9:00 am

-

4:00 pm

CST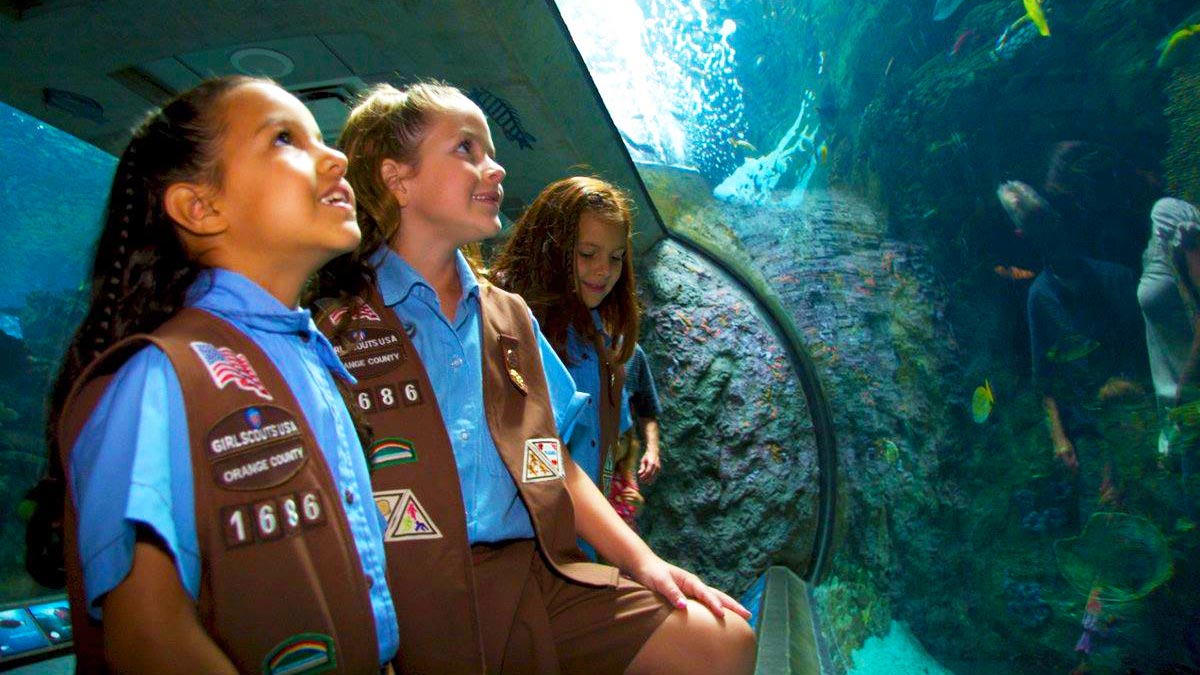 Build wonderful memories that last a lifetime at Scout Day! The Aquarium of the Pacific welcomes Cub Scouts and Girl Scouts with exciting self-led activities while giving them a new insight into the deep wonders of the sea.
Set off on an exciting expedition and broaden your knowledge about marine animals and more. This event invites Cub Scouts and Girl Scouts to earn badges by completing self-guided activities, which can be downloaded on the Aquarium of the Pacific website.
The participants just need to print and answer some of the sheets before the trip to get one step closer to their desired badges.
Date
Scout Day runs on November 06, 2022, from 9 AM to 4 PM.
Tickets
Child: $19.95
Adult: $24.95
Members: Free with reservation.
Due to the limited capacity, purchasing tickets in advance online is essential. Unfortunately, the aquarium is unable to allow purchases by phone.
Covid-19 Information
All guests aged two and over are strongly advised in the aquarium except in outdoor areas.
Aquarium of the Pacific Packages and Other Area Attractions
Whether you're off for a family trip or a solo vacation, enjoy Los Angeles more when you bundle your  Aquarium of the Pacific tickets with these other area attractions.
Experience Scout Day at Aquarium of the Pacific
Cub Scouts and Girl Scouts are in for a wonderful time at the Aquarium of the Pacific's annual Scout Day. Scouts are urged to accomplish steps toward badges using self-led activities that are available to download from the aquarium's website.
This event lets guests meet animals up close and engage them in making the ocean a better place.
Also, you can make a vacation out of this trip with an Aquarium of the Pacific package.
Related Events