November 1, 2022

-

November 30, 2022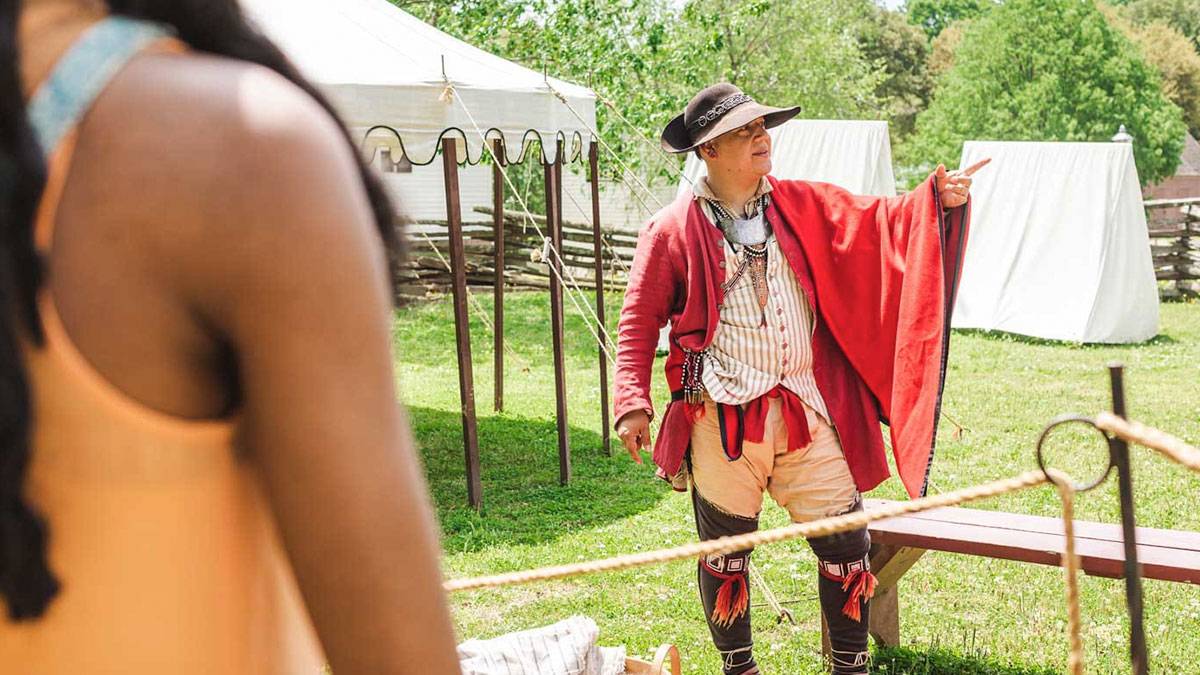 Celebrate the cultures, rich histories, and key contributions of Native people on American Indian Heritage Month. Visit art museums that take you back to the 18th century when American Indians were a regular and frequent presence.
In the afternoon, visit a new encampment in the Historic area and listen to interpreters paint a picture of daily life in early Williamsburg.
Date and Time
The entire month of November 2022, from 09:00 AM to 05:00 PM
Location
Colonial Williamsburg, 101 Visitors Center Dr., Williamsburg, VA 23185
Tickets
The Colonial Williamsburg Admission Ticket is inclusive of all American Indian Heritage celebration experiences.
About American Indian Heritage Month
Colonial Williamsburg has always opened its doors to guests of all ages. On American Indian Heritage Month, there will be tons of activities for kids and adults to enjoy while learning about the native nations that significantly influenced the America that we know today.
For the kids, learn how to play a game of "beans,"--an ancient game that children in Cherokee villages would play all the time! An art museum curated especially for kids will also be open.
For the adults, a trip to Colonial Williamsburg on American Indian Heritage Month would not be complete without exploring the "Navajo Weavings: Adapting Tradition" exhibition. It features a display of Navajo weavings never exhibited in Williamsburg before. The exhibition also highlights six pieces on loan from the collection of American folk art enthusiasts Pat and Rex Lucke.
COVID Information
Guests are not required to wear masks indoors or outdoors while touring Colonial Williamsburg, except when inside public transportation. 
Package Your Colonial Williamsburg Experience
Colonial Williamsburg is ideal for learning more about 18th-century living through one-of-a-kind attractions. It's not uncommon for guests to stay for a few days, so we always recommend getting a Colonial Williamsburg Package which includes access to Colonial Williamsburg attractions and your choice of hotel. 
We have you covered if you already have a ticket to Colonial Williamsburg but are still looking for Williamsburg hotels! View our recommendations below:
Wyndham Garden Williamsburg Busch Gardens Area
Experience American Indian Heritage Month
Grab the opportunity to converse with 21st-century American Indians and learn from their expert interpretations of Native American history and practices.
Watch as they demonstrate the types of craftsmanship their 18th-century forebears would have practiced.
The Encampment at Colonial Williamsburg is a stage where Native Americans can talk about their rich history, and you're welcome to take part in it.
Related Events