Is there anything more joy-filled than a theme park vacation hosted by quadruple threat and country superstar Dolly Parton?
Get ready to celebrate life, music, and the southern spirit at Dollywood parks and resorts. 
With over fifty rides ranging from record-breaking roller coasters (think Blazing Fury's wild roller coaster experience) to kid-friendly teacups, and a unique Appalachian charm that can only be found in the foothills of the Smoky Mountains, a Dollywood vacation is as good as it gets.
Whether you are a lifelong fan of the 'Smoky Mountain Songbird' or a recent convert, Dollywood, Tennessee offers a rousing tribute and unbeatable theme park journey for guests of all ages.
To ensure you don't miss a moment of country magic, craftsmen demos, or down-home cooking, follow along with our insider Dollywood tips and tricks to plan your Dollywood trip today! Prepare for the best Dollywood tips and tricks 2023!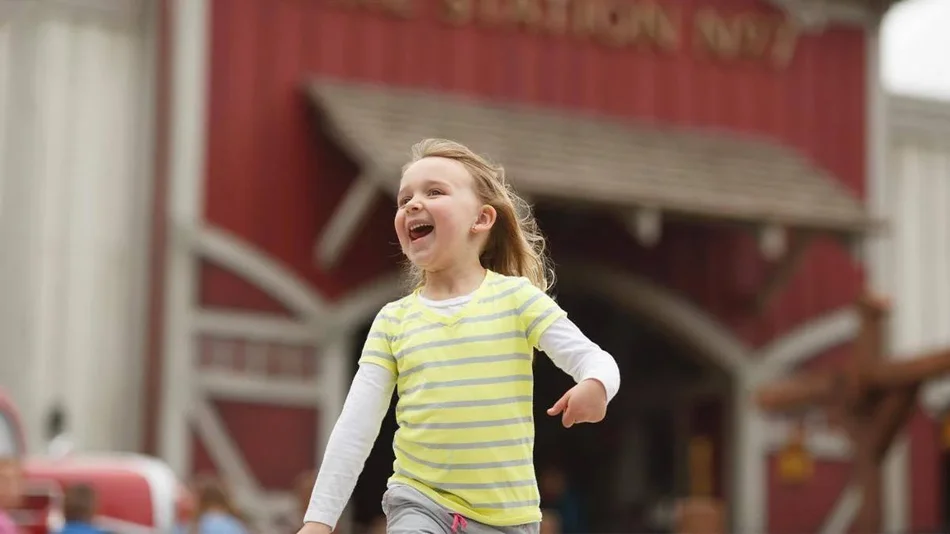 Buying Tickets
Pre-purchasing your Dollywood tickets is a superb way to streamline your vacation planning and save both time and money. Choose from many different ticket options, from one to three-day park passes that include entry into both Dollywood and Dollywood Splash Country.
Dollywood Ticket Packages
A comprehensive list of tips for Dollywood will not be complete without discount tickets and vacation packages!
The rustic appeal of the Smoky Mountains is quite intoxicating. However, you'd be hard-pressed to encounter all of this area's incredible attractions, entertainment, and natural beauty in just one day. 
Ready to plan a trip to Dollywood? Enhance your Dollywood trip by combining your theme park fun with a Dollywood Vacation Package. Save money for other things like souvenir mugs or must-try theme park food!
With a more extended stay in this little mountain town, you can bundle your tickets and enjoy nearby Pigeon Forge attractions such as:

About the Park
Much like the legendary blonde herself, Dollywood has had a rich and storied history. Initially called the 'Rebel Railroad,' this beloved theme park is sixty years old and was built to showcase the Smoky Mountain way of life. 
Today, Dollywood is ranked as one of the world's best theme parks by USA Today and Tripadvisor. The park is divided into eleven distinctly themed areas:
Showstreet

Rivertown Junction

Craftsman's Valley

The Village

Country Fair

Timber Canyon

Wilderness Pass

Jukebox Junction

Owens Farm

Adventures in Imagination

Wildwood Grove
Fun Fact: As you may have guessed by now, Dollywood is heavily inspired by Ms. Parton's rural Appalachia upbringing. 
In fact, eight of the eleven areas are designed to reflect the history and culture of Eastern Tennessee. 
However, the park's newest additions: Wildwood Grove, Owens Farm, and Adventures in Imagination, are more abstract explorations of Dolly's vivid life and creativity.
When to Go
Like many theme parks, Dollywood operates on a seasonal schedule and is open from late March through December. 
Although we'd never say there's a wrong time to visit Dollywood crowds tend to swell in the summer vacation months. However, spring, late summer, and fall are all great options and are the best times for Dollywood depending on your weather preference.
On a more granular level, Dollywood's crowds wax and wane with the seasons as well. According to Dollywood, the best days to visit during each season are as follows:
Spring - Thursdays 

Summer - Wednesdays or Thursdays 

Fall - Weekdays

Christmas - Weekdays
Pro Tip: You'll find that Dollywood is home to six of the South's largest festivals! These festivals, including the show-stopping Dollywood's Smoky Mountain Christmas, are integral to the quintessential Dolly experience.
If you can plan your Dollywood getaway in conjunction with one of their seasonal festivals, we highly recommend it. This is, in our opinion, the best time to arrive at Dollywood.
Hotels Near Dollywood
Searching for hotels in Dollywood? Regardless if you stay in bustling Pigeon Forge or picturesque Gatlinburg, there are plenty of options to assuage even the pickiest traveler. 
As a general rule for a family-friendly trip, we prefer lodging in Pigeon Forge if you're planning to stay for a few days at Dollywood. In contrast, Gatlinburg accommodations are an excellent pick for older kids or adults looking to cut loose. 
Pro Tip: For the authentic Appalachian experience, we love the homespun character of a Smoky Mountain Cabin Rental.
Inside the Park
Dolly may be working 9-5, but that doesn't mean you have to! Dollywood's park hours may fluctuate, but our Dollywood insider tips always include suggesting arriving at least an hour early to get a jump on ride wait times.
Not traveling with kiddies? A little known park fact is that many youngins leave mid-afternoon for naptime so that you can find yourself with a much less crowded park come late afternoon.
Pro Tip: Don't forget to consult the official Dollywood calendar to keep abreast of park hours, Dollywood schedule changes, and seasonal events!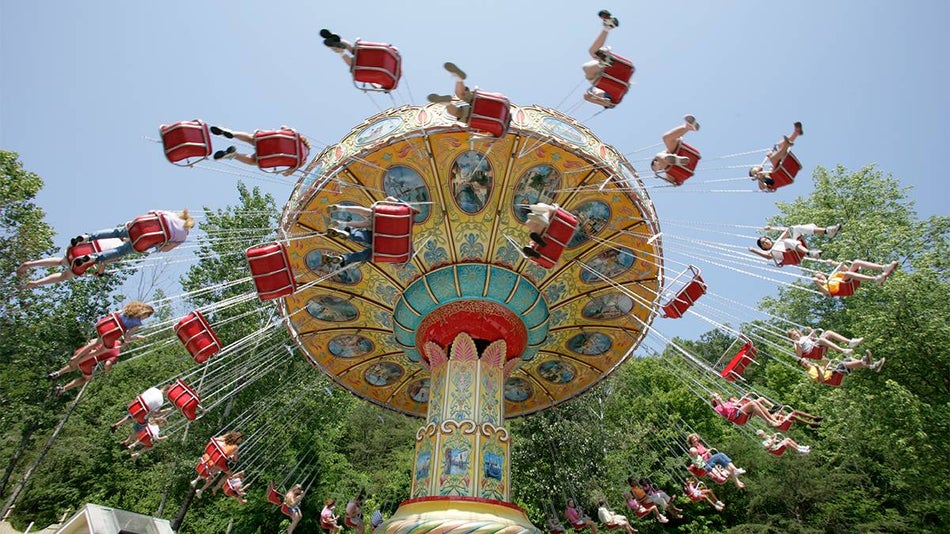 Apps & Passes
Ready to soak in the Broadway-level entertainment and friendliest park atmosphere this side of the Mississippi? 
Be sure to have the Dollywood App downloaded and ready to go on your phone or mobile device. 
This app is a surefire way not to miss a minute of Dollywood fun as it lets you:
Effectively navigate 150 acres of Dollywood attractions, rides, museums, and theaters

Receive up to the second notifications on Dollywood show schedules and performance times

Monitor popular rides wait times 

Take advantage of exclusive dining & shopping promotions

Get Dollywood parking tips before your trip
Check out other ticket deals such as Dollywood prices for seniors
Dollywood TimeSaver Pass
Visiting Dollywood park during the busy season and anticipating high levels of crowds? Then, the TimeSaver Pass could be your new BFF and is one of the best tips and tricks for Dollywood for you! The TimeSaver pass allows you expedited access to lines on select rides as well as reserved seating for select live shows.
Season Passes
Looking to make Dollywood a time-honored family tradition? You can effortlessly upgrade your one-day ticket to a seasonal pass on the day of your Dollywood visit to secure some year-round Dolly in your life!
Can't Miss Rides and Attractions
Holy heavens! There is simply so much to see, hear, and do within Dollywood's 150 acres it can be pretty intimidating. The best way to visit Dollywood is to go with a thirst for adventure!
However, like the blonde bombshell once said, "you'll never do a whole lot unless you're brave enough to try." 
So summon that southern bravery and prepare yourself to tackle our list of 'Can't-Miss Dollywood Attractions. Visiting Dollywood tips include a list of must-experience attractions:
Lightning Rod - Hybrid wood/steel coaster that was once the world's fastest 

Wild Eagle - A tantalizing wing coaster with a jaw-dropping 110 ft loop

The Dolly Parton Museum - An electrifying collection of Dolly memorabilia, costumes, and music awards

Eagle Mountain Sanctuary - Marvel at the largest exhibit of non-releasable Bald Eagles in the US

'My People, My Music' (show) - A staple performance that illustrates Dolly's life and story through music and includes members of her family among the performers

Smoky Mountain River Rampage - This river rafting adventure is guaranteed to leave you soaked

FireChaser Express- The nation's first dual-launch family coaster

Dollywood Express - Take a ride on the oldest park attraction in the park, an authentic vintage steam train!
Pro Tip: Obviously, the number one 'can't miss attraction is the lady of the hour herself - Ms. Dolly Parton! 
And for all those wondering, yes, she does frequent the park. Generally, she visits a few times each Spring for the rollout of new attractions.
Festivals
Part of the distinctive appeal of Dollywood is its variety of seasonal festivals and events throughout the park season. While all of these special events capture Dolly's effervescence and spirit, none more so than Dollywood's Smoky Mountain Christmas! 
In our humble opinion, this holiday-themed extravaganza illuminates the very best of Dollywood, including five million twinkling lights, Christmas fireworks, and a famous 50 foot Christmas tree. 
What's New
The latest and greatest additions to Dollywood include a butterfly-themed paradise called Wildwood Grove and the Flower & Food Festival. 
Wildwood Grove is a beckoning forest oasis that marks the most significant expansion in the park's history. Ideal for entertaining younger guests, it includes a swath of child-friendly rides such as the Black Bear trail, Frogs & Fireflies, and an interactive play area, the Hidden Hollow. 
The Flower & Food Festival was integrated into the park's schedule in 2020 and serves up loads of Instagram-worthy topiaries, garden displays, plant sculptures, cooking demonstrations, and first-rate dining events.
Pro Tip: A standout attraction of the Flower & Food Festival is the cheerful 'Umbrella Sky' installation which features a colorful arrangement of umbrellas magically suspended among the park's infamous Showstreet.
Food & Drink
Wondering what to take to Dollywood? Definitely not outside food and drinks! Dollywood is known for its southern culinary delights. While we would never suggest skipping any of their exhilarating rides, a day spent solely noshing here would be well worth it! 
There are plenty of gastro delights to be enjoyed here, from sit-down restaurants to full-service buffets to quick bites. Our top-tier favorite Dollywood restaurants and dishes are:
Massive (3lb serving) apple pie from Spotlight Bakery

Iconic cinnamon bread from Grist Mill (try with the apple butter)!

Smoke or fried chicken buffet from Miss Lillian's Smokehouse

Slow-cooked pit ham from Granny Ogles Ham & Beans

Footlong corn dog with tater twirls from Dog & Taters

BBQ pork sandwich from Craftsman Valley
Things to Bring to Dollywood
Aiming to execute a perfect Dollywood day? A well-stocked backpack is an answer! Tennessee weather (not to mention cranky children) can be unpredictable. But, by packing a fully loaded knapsack, you significantly reduce your odds of an ill-timed tantrum or rain-soaked meltdown. Here's what to pack for Dollywood.
Our 'save the day' non-negotiable theme park survival kit always has these items! Consider these if you're wondering what to bring to Dollywood:
Portable phone charger

Water bottle 

Any necessary medications

Hand sanitizer

Hat

Sunglasses

Sunscreen

Comfortable shoes

Poncho/raincoat/umbrella (weather dependent)

Bandaids

Stroller (if required)
The golden-haired queen of the country has quite an inimitable legacy, but perhaps none brings greater joy into the world than Dollywood. 
Hosting over two million guests each year, this esteemed park is more than just exhilarating rides or talented blacksmith craftsmen.
The Dollywood difference is evident in everything from a park attendant's smile to the comforting twang of real bluegrass musicians jamming. At Dollywood, guests are family, and it is this warm, inviting nature that makes Dollywood feel like home.
Isn't it time you take a vacation that creates memories worth repeating? Start planning your own memorable Dollywood Vacation now and save money with our Ultimate Guide to Dollywood®: Coupons, Discounts, and Deals.
What is Your Favorite Experience at Dollywood? 
Leave us a comment below!