Branson, Missouri is a delight during the holiday season. Festive cheer fills the air and special holiday shows celebrate the meaning of the season. No show in the Ozarks entertains during the holiday season better than Christmas at Dolly Parton's Stampede. Their Christmas show shines brightly and includes a delicious holiday feast for all to enjoy.
What to Expect at the Christmas at Dolly Parton's Stampede Show
If you've ever been to Dolly Parton's Stampede, the Christmas show will be a familiar spin on the original.However, the traditional rivalry between the North and South is turned into a battle between the North and South Pole. Clever, huh? Playful elves add fun and games to the show, during which you cheer and stomp for your favorite team.
Adding to the merriment of the production are dancing and music segments. During the Toys segment, toys come to life before your eyes featuring a flying sugar plum fairy, larger than life toys and a real horse-mounted toy soldier all set to the music of the Nutcracker. Watch as your child's eyes grow wide as these toys magically weave a holiday story.
Heartwarming throughout, the show truly captures the reason for the season with their live nativity scene. The true meaning of Christmas comes alive as three kings riding atop camels on their way to Bethlehem. Angels dance above them, while spectacular songs carry them along. When they reach Mary and Joseph, the birth of Jesus is brought to life in a dramatic manger scene complete with live camels, donkeys, and sheep.
Romance and mistletoe are part of the show, too, as is falling snow and a special appearance from Santa Claus. The entire 1,100 seat arena transforms into a winter wonderland, with twinkling lights, evergreens, poinsettias, old-fashioned holiday costumes, and familiar holiday music.
For even more Christmas fun at Dolly Parton's Stampede, show up early and head to the Carriage room. Starting an hour before the main event, you'll hear jingling Christmas music and enjoy holiday activities for kids and adults alike.
Devour a Special Holiday Feast
Take in the sights and sounds of the show as you dine on your four-course holiday feast. Your feast includes a whole rotisserie chicken, hickory smoked barbecue pork loin, herb-basted potato, buttery corn on the cob, creamy vegetable soup, hot homemade biscuit, and special holiday dessert. Come hungry!
Buy Your Christmas at Dolly Parton's Stampede Tickets Before They Sell Out
The Dixie Stampede Christmas Show is performed October 25, 2018, through December 31, 2018. Reserve your tickets early as this show does sell out during the holiday season.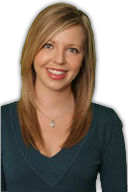 Ashley is Reserve Direct's travel expert, visiting Branson to find the best travel tips, money-saving deals and insider information. With over 10 years of experience in first-hand-travel adventures, she shares her stories, advice, and current events to help you stay in the know.