While some people find amusement parks enjoyable, others despise visiting these attractions. From the never-ending crowds to an apprehension towards thrill rides, these attractions are not everyone's cup of tea.
While I get wide-eyed and giddy like a child when I visit popular Orlando amusement parks, I wasn't always this way. I used to have a fear of rollercoasters and extreme thrill rides. This meant I either had to find an attraction I would enjoy or wait for my family at the exit gate of a ride.
If you're not a fan of amusement parks, there's plenty for you to experience throughout Orlando besides theme parks.
Explore the Great Orlando Outdoors
Orlando is home to an incredible amount of outdoor activities and natural parks. Instead of moping around a theme park, take a quaint hike through the Disney Wilderness Preserve or hop on an exhilarating jet ski ride for a memorable vacation.
Try out these outdoor adventures the next time you're in Orlando:
Bike Riding
Kayaking
Sky Diving
No matter which outdoor adventure you choose to pursue, make sure you check the forecast for the day. The Orlando weather can be quite unpredictable.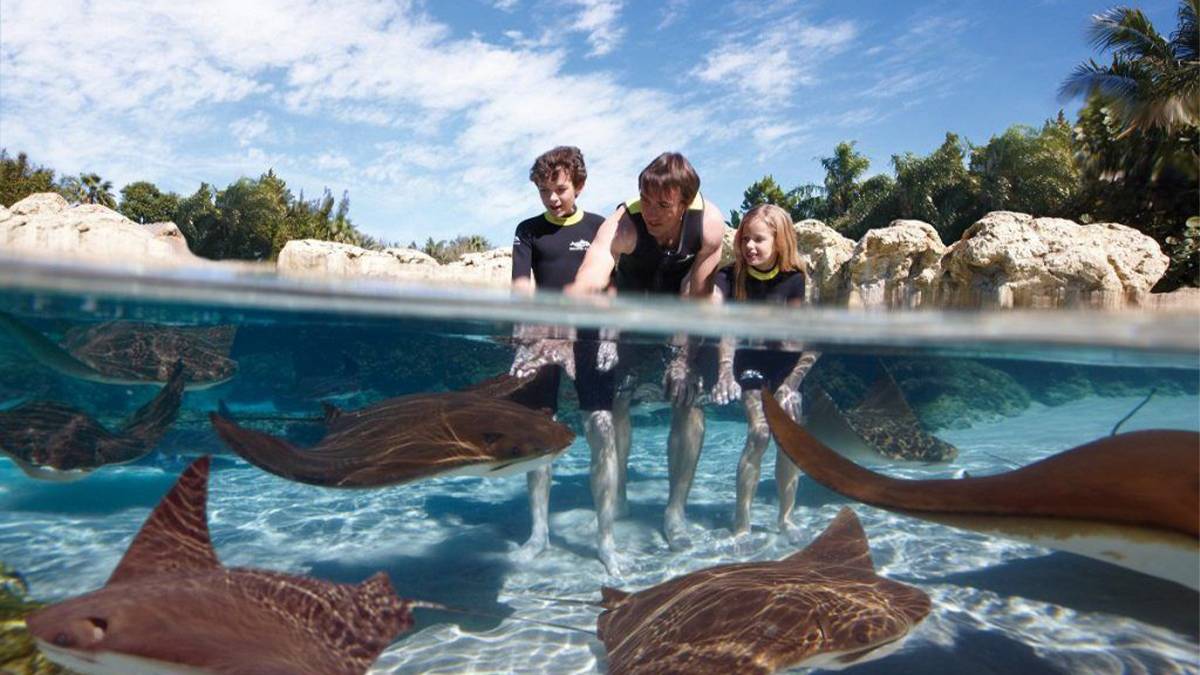 Animal Adventures
Who doesn't love animals? Orlando is THE place for animal lovers. If you enjoy mammals, reptiles, amphibians, aquatic life, and birds, Orlando is home to a ton of animal-related attractions — many of which offer up close and personal animal encounters.
Find time to experience one of these animal adventures in Orlando.
Similarly, you'd be surprised at just how much there is to do at conservation-centric SeaWorld and Busch Gardens. Sure, these theme parks have scream-inducing roller coasters but the animal experiences are also top-notch.
See a Show in Orlando
If you thought NYC and Las Vegas were the show capitals of the country, think again. Orlando is filled with jaw-dropping shows, from the Blue Man Group (a must see) to La Nouba ™ by Cirque du Soleil.
Show fans who are stuck at a theme park with their family or friends will be glad to know that many amusement parks offer award-winning shows and performances throughout the day. Disney World theme parks are known for their legendary shows such as Fantasmic at Hollywood Studios.
Spend a Night On the Town
Who doesn't love a night filled with exceptional food, fun, and the perfect atmosphere?
Orlando has a variety of restaurants, clubs, concert venues, and other fun establishments to check out while on your vacation. Be sure to schedule time to browse through downtown Orlando, Disney Springs, and Universal CityWalk for a night on the town.
All self-proclaimed foodies should make a dinner reservation for Victoria & Albert's in Walt Disney World and Chatham's Place for upscale dining. On the other hand, check out Zaza New Cuban Diner and Ragland Road for local fare.
Tour Orlando Museums and Landmarks
Captivating tours, museums, and landmarks are some of the many other activities available throughout Orlando besides theme parks.
Start your vacation off with a visit to the Kennedy Space Center. You'll be able to meet an astronaut, learn all about outer space, and watch an IMAX movie. Depending on when your Orlando vacation is scheduled for, you might have the chance to see a live rocket launch!
Next, sail on over to the Titanic. This realistic recreation of the Titanic houses artifacts from the legendary ship. In addition, guests experience what it was like to be a passenger on the fateful voyage and get to see a real iceberg.
Shop Until You Drop
Due to the ever growing popularity of Orlando, there are endless shopping opportunities throughout the city. While at Downtown Disney and Universal CityWalk, remember to take advantage of the onsite shops, boutiques, and other intriguing stores.
Don't forget to stop at the Mall at Millenia for exceptional shopping. Likewise, visit the Artegon Marketplace for products by locally owned and operated Orlando businesses.
Relax with a Spa Day
If you want to escape the theme park crowds and relax, take a day trip to one of Orlando's many spas and resorts. Your hotel or resort may already offer world-class relaxation services, but also check out Blue Harmony Spa at the Wyndham Grand Orlando Resort Bonnet Creek and the Mandara Spa at Walt Disney World Swan and Dolphin and Universal's Portofino Bay Hotel for premier relaxation, massages, and more.
There's More to do in Orlando Besides Theme Parks
Whether you despise thrill rides or simply prefer a low-key vacation, there are so many activities for you to enjoy in Orlando besides theme parks. Use these tips to make your non-theme park Orlando getaway a great one.
What will you do during your Orlando vacation?