Ready to see what 24 hours of fun in Orlando for families looks like? Read on.
24 Hours of Fun in Orlando for Families
Breakfast
Begin with breakfast at KeKes Café at 4192 Conroy Road in Millenia, an Orlando favorite known for its artistic and exotic presentation of breakfast foods. Not only is the food good and the atmosphere comfortable with great service it's a convenient location, less than 25 minutes from the airport, for many activities in the area. Try the chocolate chip pancakes served with fresh fruit. They are delicious as are the eggs benedict with home fries.  Here you can find just about any omelets you've ever heard of. You can also "build your own."  Your day will be packed with family fun and the wonders of nature, so I say get an early start. Breakfast is served daily from 7 a.m.
Morning
Get up close to the dolphins, whales, manatees and more at SeaWorld, a popular marine life adventure park that offers many exciting attractions for the whole family any time of the year. Have some water fun at Aquatica, SeaWorld's water park located just across the street. Everyone in the family will be fascinated by the exciting range of attractions from sea creature demonstrations, splashing fountains, a rain forest for kids to major thrill slides and winding chutes for older ones. The park also offers a lazy river where you can float and soak up the sun. For anyone who has always wanted to swim with dolphins, the Dolphin Plunge ride is the next best thing. Two see-through enclosed slides plunge past a pool filled with black and white dolphins. It's fast and fun. There's so much to do and see in both these parks that it's worthy of an entire morning.
Lunch
One of our family favorites is the Rainforest Café, a really fun restaurant for kids and adults of all ages. One thing you notice when you walk in is the unique atmosphere with all the decorations. There are two locations - one at Disney's Animal Kingdom and the other in Downtown Disney. The restaurant offers great burgers, pasta dishes, exotic salads, along with tropical treats served in fun surroundings at affordable prices, and the restaurant offers lots of vegetarian options. Your kids will love the yummy Rainforest Rascal burgers. Get ready to hear all the animals making noise after a rainstorm. You'll all enjoy watching the lush tropical rain forest come to life with animated wild life.
Afternoon
Kids want nothing more than to play on the beach. For an unforgettable road trip, drive along the post-card gorgeous Atlantic coastline to New Smyrna Beach, a quiet, undisturbed beach about an hour north of Orlando offering 13 miles of sandy fun. Relax in tranquility and spend some time sunbathing, then stroll to the northern tip of the beach where you'll spot an abundance of tropical wonders ranging from birds, gorgeous plants and turtle habitants. If your day at the beach doesn't last all afternoon, take the family to a natural spring long considered the "fountain of youth" It's located in De Leon Springs State Park, about 45 minutes from Orlando. This gorgeous spring is kept at 72-degrees all year and includes a swimming area with paddleboats, canoes and kayaks available for rent at $12 an hour or $24 for half day.
Dinner
For dinner, The Dolphin View at 107 N. Riverside Drive in New Smyrna Beach is a family-friendly restaurant that offers a diverse menu of fabulous seafood served in beautiful surroundings at affordable prices. The restaurant, located right on the water, is nothing fancy and everyone in the family will be fascinated by the dolphins. The service is good and there is a great view of the river. I'd also recommend taking the boat ride down the Intercoastal while enjoying a fantastic buffet dinner all for only $19.95. It's a great way to tour the scenery and glamour of the area. The crew is very friendly, and if you sit facing the water, you can take some great pictures of spectacular views.
Evening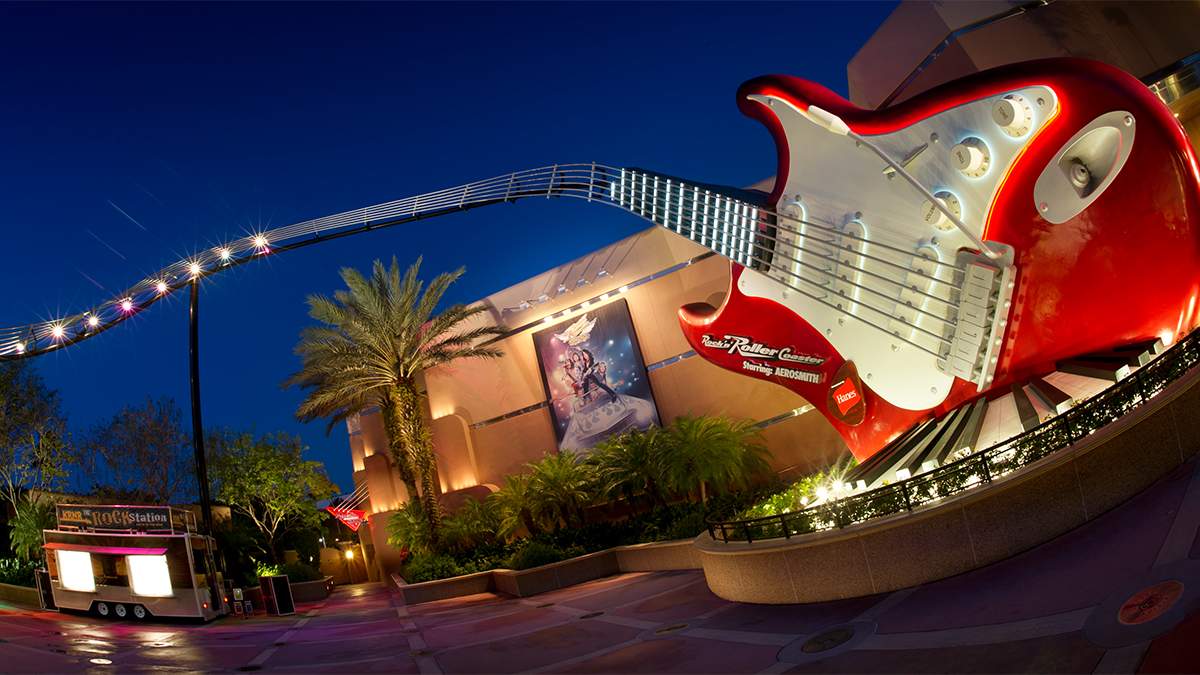 For the ultimate Orlando experience, grab Disney Hollywood Studios Tickets. There are plenty of educational and entertaining activities for everyone regardless of age from the spectacular Indiana Jones show, to the Rock 'n' Roller coaster, to the musical Fantasmic and dazzling fireworks. Everyone will get a thrill watching the nighttime panorama
After Dark
You'll be exhausted from walking and so much to see, and having to get up early with the kids. It's best to get some rest and call it an early night. You may choose to kick back and enjoy the spa and pool at your hotel. Or perhaps you'd like to take a leisurely stroll along the walkway in Lake Eola Park located right in the heart of downtown Orlando and catch the glorious sunset.
Sleep
Accommodation options in the city are nearly endless. No matter where you book your room, rest assured—you're never far from plenty of fun and family friendly activities.
Follow this guide to 24 hours of fun in Orlando for families to ensure your vacation is the absolute best!