Silver Dollar City is the Midwest's premier theme park, offering a range of activities the entire family can enjoy. From thrilling rides like Outlaw Run to entertaining shows like the Street Troupe, this Branson attraction has a never-ending list of things to do. As we enter the new year, though, you may be curious about what's new at Silver Dollar City 2019? Luckily, we've got the inside scoop. Read on for all the details.
Silver Dollar City 2019: The Year of Shows & Festivals
This past fall, Silver Dollar City announced, in grand style, that 2019 would be the "Year of Shows & Festivals." Silver Dollar City officials are calling 2019 the park's "Biggest Show Year Ever."
As such, Silver Dollar City is debuting a brand new show called "Reuben's Swashbuckling Adventure." This production features $1 million in theatrics, set design, special effects, and more. Park officials also hinted at rapping monks and plenty of pirate hijinks and hilarity! The show premieres during the Star Spangled Summer festival as part of the Silver Dollar City 2019 event line-up.
On top of the new show, families will enjoy 40+ live shows featuring unbeatable entertainment at Silver Dollar City in 2019.
The Festival of Wonder
Returning for the 2019 season, The Festival of Wonder features fantastical acts of curiosity and wonder, with larger-than-life performances sure to captivate the whole family. From April 10-28, 2019, watch as mesmerizing artists, musicians, and performers astound you with unbelievable feats and acts. That's not all, though, as many more amazing moments are in the works. Plus, new flavors and foods will be served at the festival that will make your taste buds say "Wow!"
New and returning acts for 2019 include:
CirqUnique
Prepare for premier entertainment by former America's Got Talent competitors and world record holders as this out-of-this-world act displays feats of strength, talent, and sheer insanity. You'll see talented contortionists, an extreme pole balancing duo, extreme juggling, and a slack wire acrobat.
Harp Extreme
Listen as harpists from Italy and Ireland perform music from today, tomorrow, and the past in this dazzling music production.
PAINTJAM featuring Ricardo Barazza
Watch as Ricardo Barazza creates masterful works of art right before your eyes—in mere minutes. This speed painter will make your jaw hit the floor!
Phoenix Fire
An all-new act at Silver Dollar City for 2019, Phoenix Fire features acrobats, special effects, and fire displays that will leave you speechless.
Silver Dollar City's Bluegrass & BBQ Festival
Back at the theme park from May 2-27, 2019, Silver Dollar City is revamping the popular Bluegrass & BBQ Festival to include a star-studded celebrity concert during Memorial Weekend. Top-billed stars for 2019 include Rhonda Vincent & The Rage, The Gibson Brothers, and The Trailblazers. Of course, the festival will still feature a full line-up of Bluegrass concerts as well as delicious barbeque.
New for 2019, Bluegrass & BBQ hosts Bluegrass Nights. These nighttime concerts feature some of the top Bluegrass artists in the world performing in the Echo Hollow Amphitheater.
Star Spangled Summer
Silver Dollar City's annual Star Spangled Summer festival is adding two new shows for 2019! A brand new saloon show gets audiences clapping while the upcoming Echo Hollow show will have you on your feet.
Plus, the Summer Concert Series returns with renowned stars from the 60s, 70s, and 80s like Blood Sweat & Tears. Take in a concert at Silver Dollar City from May 31-June 2, 2019 and June 7-9, 2019.
And, adding to the entertainment line-up, Branson natives and "America's Got Talent" stars, Kadan and Brooklyn Rockett will also perform a "Kid Magic" show from June 8-July 21, 2019.
Country Music Days
Due to the popularity of the event in 2018, Silver Dollar City has expanded Country Music Weekend into a 13-day festival full of country music. Country Music Days features performances at Echo Hollow Amphitheater from September 6-22, 2019.
The 2019 line-up of stars will be announced soon!
A Brand New Harvest Festival
New at Silver Dollar City 2019 is the transformed Harvest Festival. Forget what you knew about fall at Silver Dollar City and get ready for an all-new experience with extended nighttime hours.
During the day, revel in the talents of craftsmen from across the world as they show you their work and provide demonstrations. And, during Craft Days, the all-new Cirque Élioze Lumberjacks Show debuts! The production is an internationally-renowned musical acrobatic adventure set in the 1880s.
As night falls, Silver Dollar City begins to glow during the brand new Pumpkin Nights event! Guests will stroll down Valley Road and find a Pumpkin Pathway illuminating your way to the Grand Exposition area. This entire section of the park is decorated with glowing pumpkins and Halloween decor for Silver Dollar City's biggest fall event ever!
Activities at Pumpkin Nights include a Woodland Hike, dance parties in Pumpkin Plaza, black light photos, face painting, and so much more. But don't worry, this event is 100% family-friendly. You won't find any scary ghouls or goblins at Silver Dollar City in 2019.
All Your Favorite Festivals Return for 2019
While plenty is coming to the park in the next year, your favorite festivals and events are returning, too.
Experience the magic of Christmas at Silver Dollar City's award-winning "An Old Time Christmas" festival during the winter. Or, take advantage of 16 straight days of extended operating hours at Moonlight Madness next summer.
Visit Silver Dollar City Next Year
This is what's new at Silver Dollar City 2019. What are you most excited about? Let us know in the comments! In the meantime, get a head start on your 2019 Branson vacation by purchasing Silver Dollar City tickets now.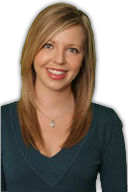 Ashley is Reserve Direct's travel expert, visiting Branson to find the best travel tips, money-saving deals and insider information. With over 10 years of experience in first-hand-travel adventures, she shares her stories, advice, and current events to help you stay in the know.