Headed to Silver Dollar City anytime soon?  If so, you might be interested in purchasing a Silver Dollar City Trailblazer Pass.  It's the best way to enjoy all of your favorite rides without having to wait in line.
The Silver Dollar City Trailblazer Pass cost $35.00 (plus tax) and is good for up to eight rides.  When you purchase the pass, you'll get to go straight to the front of the line at Outlaw Run, WildFire, PowderKeg, FireFall, The Giant Barn Swing, Thunderation, Fire-In-The-Hole, Frisco Silver Dollar Line Steam Train, Electro Spin, Magnificent Wave Carousel, American Plunge, Lost River of the Ozarks and Tom & Huck's RiverBlast. Want to skip the lines all day long? The Super TrailBlazer Pass, for $65 (plus tax) is the pass for you.
If you plan on purchasing a pass, please note there is a limited number of Trailblazer passes available each day. Be sure to stop by the Cave Information Desk at the Hospitality House to purchase a pass. Alternatively, you can order one online before your Branson vacation. In fact, ordering online is the best way to go as passes are $3 cheaper online.
One of the great things about a Silver Dollar City Trailblazer Pass is the option to add the Marvel Cave Lantern Light tour for only $10.  Silver Dollar City evolved around Marvel Cave. Now, the park offers visitors in the area a chance to discover this natural wonder the way Ozark explorers did. 
Guides dressed in period costume delight guests with historical facts and little-known stories during this nostalgic 90-minute journey each day. Now open to guests on the Lantern Light Tour, see the Mammoth Room! Last toured in the late 1950s, this large room is located just to the right of the guest trail in the Cathedral Room. Highlights of the re-opened trail include the bat wall, the only known "Spanish ladder" left in the cave (circa 1541) and many colorful stories! Tour begins at 4:30 p.m. when Silver Dollar City closes at 6 p.m. Tour begins at 5:30 p.m. when Silver Dollar City closes at 7 p.m. or later.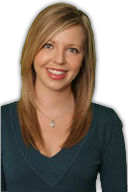 Ashley is Reserve Direct's travel expert, visiting Branson to find the best travel tips, money-saving deals and insider information. With over 10 years of experience in first-hand-travel adventures, she shares her stories, advice, and current events to help you stay in the know.