Do you have a Silver Dollar City adventure in your future? If so, you're probably wondering if there are any insider secrets out there that can help you make the most of your day. Guess what? There totally are! Put these Silver Dollar City tips to use and you're guaranteed a good time at the Midwest's ultimate theme park.
1) Arrive Late
Throw punctuality out the door and plan on arriving at Silver Dollar City after 3:00 pm. At Silver Dollar City, if you arrive after 3:00 pm, the next day is free. With this deal, you can squeeze in at least another half-day of fun at Silver Dollar City without spending any extra money. Simply save your ticket for re-admission the next day. (Note: During An Old Time Christmas, this offer is valid after 7:00 pm).
2) Go with H2O
We all get thirsty trekking through theme parks. Luckily at Silver Dollar City they realize this and offer water—for free! Skip the sodas and the high-sugar drinks for a free glass of water, available at any good or beverage stand throughout the theme park. If you really need a jolt of caffeine, the refillable soda mugs are worth the money.
3) Don't Pay to Park
I think we can all agree parking fees are kind of a bummer. Fortunately, at Silver Dollar City all general parking is totally free. Score! Save that money to buy delicious food, one-of-a-kind souvenirs, and play a game or two.
4) Come Prepared
Carrying around a giant backpack loaded with supplies isn't fun, but neither is coming unprepared and having to purchase the basics at theme park prices. I recommend packing sunscreen, a poncho if there's rain in the forecast, a water bottle, hand sanitizer, and a camera.
5) Skip the Lines
It's no secret. Silver Dollar City can get busy and the lines get looong. On those crowd-surging days, it's a good idea to get a TrailBlazer Pass. With this pass, you can skip to the front of the line on some of Silver Dollar City's most popular attractions. TrailBlazer devices are available on a first-come, first-served basis and are limited daily. Cost is $40 per person. As far as Silver Dollar City tips go, this is a great one to use when you're visiting during the always-busy summer season.
6) Eat a Hearty Breakfast
Silver Dollar City opens at 9:30 am, which means there's plenty of time to eat before you go. It's important to have a filling meal before spending the day at the park because the food isn't cheap and you're going to work up an appetite. I find it best to snack throughout the day of items like funnel cake, pork rinds, and giant-sized turkey legs. (Note to self: healthy items are available too.) If you do need a meal at Silver Dollar City, the best place for a quick bite is Lumbercamp Falls Skillet. They make the best giant skillets.
7) Take an Entertainment Break
The rush of the rides and running after kids means you'll require a much-needed break. Why not make it an entertainment break by taking in a Silver Dollar City show while you catch your breath. Free shows are performed throughout the park all day long. Two of my favorites are the Street Troope, a hilarious Ozarks comedy show, and the Horsecreek Band, which performs traditional country and bluegrass tunes. Of course, festivals at Silver Dollar City always add extra entertainment options too.
8) Bring Cash Over Cards
I seem to have a wallet of plastic, but never any cash. Remember to bring cash with you when you visit Silver Dollar City so you're not always swiping away. Studies show we spend less when we use cash. Plus, it's faster to get through lines with cash and nice to have on hand for those carnival games you know you want to play.
9) Bring Your Own Stroller
If you're traveling with kids, I advise bringing your own stroller. Renting one at Silver Dollar City is $15+ tax for a single stroller and $20+ tax for a double stroller. You and your child will be more comfortable using their own anyway, so why spend the extra money?
10) Visit during Silver Dollar City Festivals
A day at Silver Dollar City is made even better if you're visiting during a festival. The Festival of Wonder features unique talents and out-of-this-world entertainment; Bluegrass & Barbeque serves up tasty food and toe-tapping bluegrass; Star-Spangled Summer highlights kid-friendly summer fun; National Crafts & Cowboy Festival celebrates crafts, cowboys, and harvest-themed events; and an Old Fashioned Christmas shares the traditions, talent and crafts of a true Christmas in the Ozarks. There's a festival for everyone at Silver Dollar City!
Discover Even More Silver Dollar City Tips
With these Silver Dollar City tips, your time at the Branson theme park will be the best yet. Be sure to check out our insider video on visiting Silver Dollar City, too, for even more expert tips and tricks.
Do you have any Silver Dollar City tips to share? Tell me about them in the comments.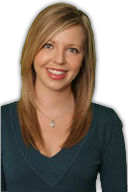 Ashley is Reserve Direct's travel expert, visiting Branson to find the best travel tips, money-saving deals and insider information. With over 10 years of experience in first-hand-travel adventures, she shares her stories, advice, and current events to help you stay in the know.