Myrtle Beach is one of the top family vacation destinations in America. One of the reasons it remains such a popular place to visit is the variety of things to do with kids in Myrtle Beach. In addition to spending time at beach or attending one of the many Myrtle Beach festivals, there are entertaining attractions available on the Grand Strand. It can be difficult to decide which should be on your itinerary, though, so I've narrowed the options down to the top five things I think you shouldn't miss.

1) Ripley's Aquarium
The most popular attraction on the Grand Stand, other than the beach, is Ripley's Aquarium. Families love to visit the aquarium as kids are immersed in an ocean of fun. Engaging aquatic exhibits and informative displays let kids discover life under the sea. The Shark Tunnel provides incredible views of species such as sharks, eels and stingrays, while hands-on experiences let you touch a sting ray or horseshoe crab. Mermaid shows are performed in the aquariums, too, which mesmerize little ones.

2) WonderWorks
This Myrtle Beach attractions is a wonderland for kids. Known as an interactive amusement park for the minds, there are over 100 engaging exhibits on hand. Some of the most popular include the 360 Degree Bikes, Roller Coaster Simulators, Anti-Gravity Tunnel, Hurricane Shack, Bubble Lab and Virtual Sports Player. The best thing about WonderWorks is you can visit again and again and have a different experience each time.

3) Pirates Voyage
Set sail on the high seas at the swashbuckling Pirates Voyage show. Kids love the lively atmosphere, which includes a full-sized pirate ship in a 15-foot deep indoor lagoon. Two pirate crews – Sapphire and Crimson – battle it for rights to the buried treasure. Watch as live animals, acrobats, mermaids and divers present a show filled with stunning special effects and an original score by Dolly Parton. Kids can also get outfitted as a pirate before the show at Pirates Village, adding even more fun to the experience. The pirate feast fills buccaneer bellies of all ages, too, satisfying even the pickiest of eaters.

4) Mini-Golf
Put your putt-putt skills to use during a family-friendly game at one of the nearby Myrtle Beach mini-golf courses. As the mini-golf capital of the world, there's no shortage of unique courses, including the volcano themed Molten Mountain Mini Golf and pirate themed Mutiny Bay Golf. Switch up the fun by playing teams or see who can get the most hole-in-ones. No matter how you play, or who wins, it's sure to be a fun time.

5) Brookgreen Gardens & Zoo
This attraction is a win-win for families. Many might be familiar with Brookgreen Gardens as an elegant sculpture garden. However, the attraction is home to so much more for visitors to explore. For instance there is a zoo with baby otters, goats, bald eagles, horses and other native species, as well as a butterfly garden. Kids also love the daily animal programs at Mother Nature's Café and Enchanted Storybook Forest, where each house is based on a classic children's story or nursery rhyme and has fun interactive elements such as swings, climbing walls, monkey bars and more.
Keep your family from getting bored with these entertaining things to do with kids in Myrtle Beach. Smiles are guaranteed!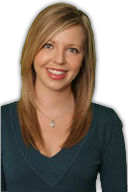 Ashley is Reserve Direct's travel expert, visiting Myrtle Beach to find the best travel tips, money-saving deals and insider information. With over 10 years of experience in first-hand-travel adventures, she shares her stories, advice, and current events to help you stay in the know.