October 2, 2023 @ 8:00 am

-

October 8, 2023 @ 5:00 pm

CDT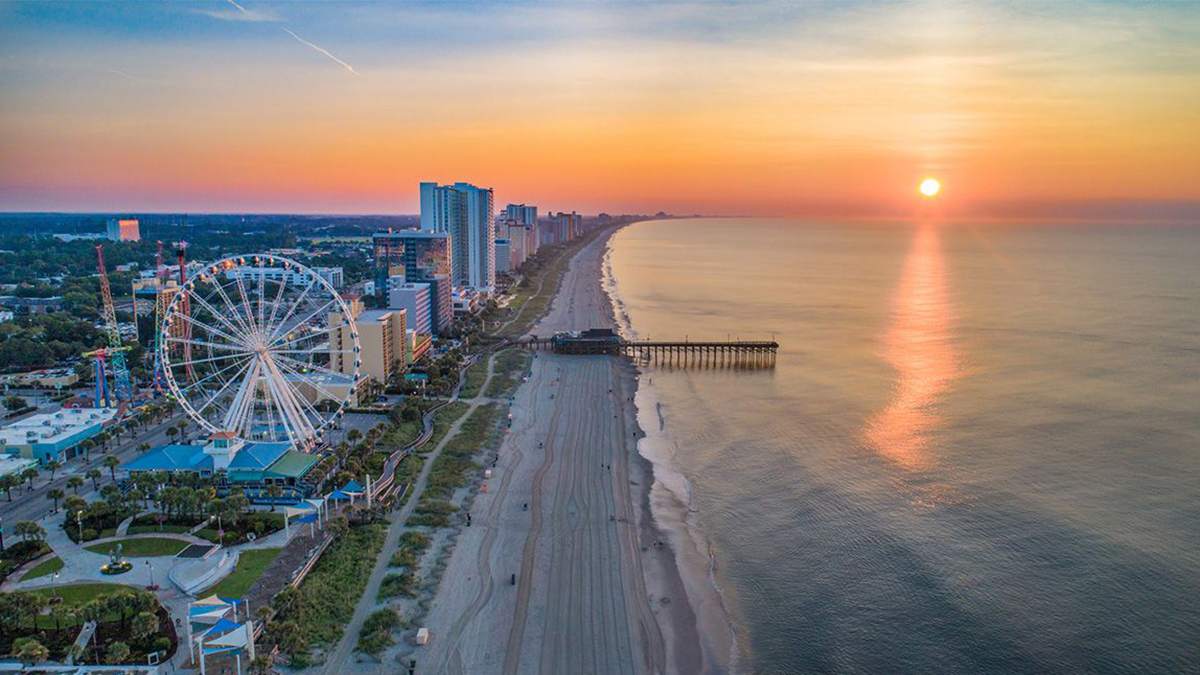 Fond of motorcycles and the beach? Myrtle Beach Bike Week Fall Rally is the best place to be!
If you're lucky enough to be visiting the Grand Strand this Fall, make sure to include Myrtle Beach Bike Week 2023 in your travel itinerary. Join thousands of bikers who flock to the Grand Strand to admire big engines and go for a scenic ride along the coastline.
This motorcycle rally not only gives you the chance to meet fellow enthusiasts but also treats you to discounted merchandise and top-notch entertainment from live concerts to bike shows!
Related Post: Free Things to Do at Myrtle Beach - 10 Can't Miss Activities
Follow along to know everything about Bike Week Myrtle Beach 2023.
Myrtle Beach Bike Week Fall Rally Tickets
Bike Week Myrtle Beach 2023 is free and open to the public.
Nearby Hotels and Lodging
Looking for a place to crash once the 2023 Myrtle Beach Bike Week is over? Luckily, the city is sprawling with budget-friendly accommodations, complete with the fluffiest beds and top-notch amenities.
Book any of these discounted hotels with Tripster:
Can't Miss Attractions in Myrtle Beach
Needless to say, North Myrtle Beach has it all, from pristine beaches and flavorful food to family-friendly attractions and almost-perfect weather. Once you've had your fill of fun at the 2023 Bike Week Myrtle Beach, get out and about in the Grand Stand with these other area attractions.
Myrtle Beach Bike Week 2023 Details
2023 Spring Rally & Fall Event Breakfast Restaurant
Refuel with delicious pancakes and hot coffee before enjoying all the activities at the Bike Rally Myrtle Beach 2023.  Dine in at Plantation Pancake House located at 1003 Hwy 17 – N Surfside Beach.
Myrtle Beach Bike Week Fall Rally Date
The first question that you might be asking is, "When is bike week in Myrtle Beach 2023?" The Fall event runs from October 02 through October 08, 2023.
Myrtle Beach Bike Week Venue
Myrtle Beach Bike Week has activities spread out in Myrtle Beach, SC29577. You can experience cruising daycations from Charleston to Wilmington NC., and we assure you that only the best experience is waiting for you.
Going South -  Marvel at the beautiful scenery from Murrells Inlet SC to Charleston SC. Pass by the waterfront in Georgetown, Plantation Homes, and Historic Downtown Charleston.
Going North - Feast at the Great Seafood restaurants in Calabash or visit some of the 17 resorts and shops on the way to Wilmington NC.
Upcoming Spring Beach Rally 
Shake off the winter blues and welcome Spring by going for a fun ride at the annual Bike Week Spring Rally.
Take the chance to connect with the community and enjoy the discounts offered at the fair. Here are some of the astounding hangouts to check out during the Myrtle Beach Bike Week Spring Rally:
Suck Bang Blow
Beaver Bar
Jamin' Leather
the Rat Hole
Ocean Annie
Murrels Inlet
Beach Bar
This event runs from May 12 through May 21, 2023. We will update this page with more information, including the complete list of performers and food vendors. Always check out their website for any details on Bike Week at Myrtle Beach 2023.
Local Laws to Follow
Here are some of the important ones to keep in mind before flocking to Myrtle Beach Bike Week:
Only 21 years old and older are allowed to drink
No open containers of alcoholic drinks in public areas and vehicles
Passengers and motorcycle operators under 21 years old must wear an approved helmet under SC law
Speeding and seat belt laws are strictly demanded
The Noise Ordinance that Myrtle Beach passed is still in effect
No littering.
Experience Myrtle Beach Week Fall Rally
Bike Week 2023 Myrtle Beach may seem like other motorcycle events out there, but it's not. With so many festivities to offer, it's no wonder thousands of people from the Grand Strand of SC and beyond join the celebration yearly. After all, it won't be called The Carolinas Largest Motorcycle Event for nothing.
Related Post: Pirates Voyage Myrtle Beach Coupon - Ultimate Guide
The Fall Beach Rally has no shortage of fun, so save the dates. Go for an adrenaline-inducing ride, hang out with old friends and make new ones, or shop for new accessories for your big toys from an array of local vendors. Many people come to go for a ride and enjoy the brotherhood and sisterhood. There will also be live shows and delectable eats, so don't miss it!