If you're eager to organize the family trip of a lifetime, I recommend making sure your teen experiences these 11 things to do in Chicago.
It should come as no shock to parents that teenagers are hard to please. (What a concept, right?) With that in mind, planning the perfect family vacation can be tricky. After all, right now you're searching online for things to do in Chicago with teenagers, aren't you?
1. Chicago Observation Decks
Let your teen capture a prime Instagram shot from the observatory decks at the top of Chicago's tallest buildings.
Skydeck Chicago is located on the 103rd floor of the Willis Tower. In addition to experiencing unreal views of the city, teens can test their bravery and step outside of the building—almost. Step out onto The Ledge, a glass box which extends about 4.3 feet out of the building. Don't worry parents, it's completely safe.
At 360 Chicago in the John Hancock Center, your teen can put their bravery to the test on TILT. Hold on tight and get ready to tilt out over the Chicago streets, from 94 floors above the ground. It's quite the rush and the views are unbeatable!
2. Chicago Helicopter Tours
If Chicago's observation decks aren't high enough for your teen, head to the skies on a Chicago Helicopter Tour.
Choose between a daytime or nighttime ride for a bird's eye view of the cityscape below. Along the way, you and your teen will learn more about Chicago's landmarks, history, and notable buildings. You do not want to forget your camera for this tour!
3. iFly Lincoln Park
If your teenager is a real daredevil, they may want to hop out of the helicopter and skydive into the city below. While that's probably not on your travel agenda, your teen can replicate the feeling of skydiving at iFly Lincoln Park.
At iFly, your teen will soar through the air in an indoor wind tunnel while a pro skydiver guides them through the motions of skydiving. They'll feel like they're flying through the air, without all the safety risks and jumping out of a plane part. It's not hard to see why indoor skydiving is one of the best things to do in Chicago with teenagers!
4. Navy Pier
Exploring Navy Pier is a Chicago must for all ages. The pier is home to a number of restaurants, stores, and attractions, including the iconic Ferris Wheel.
In addition to the rides and games, your family can book a cruise departing from the pier, see an IMAX movie, or attend one of the festivals happening year round. Teens love the variety of things to do and see while roaming the pier. And, if they're a shopaholic, there's plenty of places for them to spend their allowance or paycheck!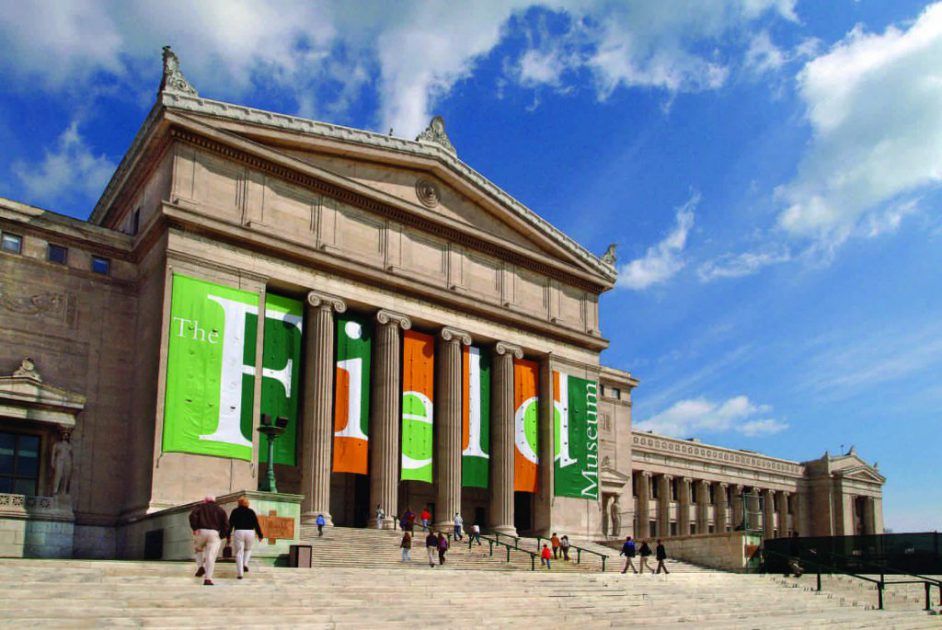 5. Museum Campus
Museum Campus in Chicago is home to three awesome museums for teens: Shedd Aquarium, Field Museum, and Adler Planetarium.
Shedd Aquarium allows guests to immerse themselves in an underwater world filled with tropical fish, marine mammals, birds, and more. Teenagers especially enjoy the animal encounters and 4D movies.
At the Field Museum, your teen will come face-to-face with Sue, the largest and most well-preserved T. rex ever discovered. Plus, they'll learn more about the world's history through fascinating exhibits filled with more than 25 million artifacts.
Over at Adler Planetarium, your family can blast off to space (okay, not really) while discovering more about our solar system and planet. Take advantage of the planetarium shows and interactive exhibits while there.
6. Millennium Park
It wouldn't be a list of things to do in Chicago with teenagers if we didn't mention Millennium Park. Home to the legendary "Bean" art installation (formally known as Cloud Gate), Millennium Park houses a variety of activities for teens to enjoy.
While at the park, teens can roam the various gardens, discover art installations and exhibits, and ride bikes around the park. Or, pack a picnic and take advantage of the beautiful green space and captivating city views for an afternoon escape.
7. Maggie Daley Park
Another popular Chicago park among teens is Maggie Daley Park. This new, massive park offers an abundance of teen-approved activities and attractions.
Test your skills on the climbing wall or challenge each other to a round of mini golf. Explore the public art installations or rent a bike, scooter, or rollerblades and discover the entire grounds. If you visit during the wintertime, you have to check out the ice skating ribbon. Ice skates are also available for rent or you can bring your own!
8. Chicago Riverwalk
Along the Chicago River, you'll find a 1.25-mile strip of shops, restaurants, and activities known as the Chicago Riverwalk. Bring your family here for fun things to do in Chicago with teenagers including kayaking, river tours, sightseeing, and art installations.
If you plan to embark on one of the many Chicago River tours, it is best to make reservations in advance. The last thing you want to deal with is waiting in a long ticket line with a grumpy teenager (and grumpy adults, too!)
9. Blue Man Group
With all the hijinx and hilarity the Blue Man Group pulls, what teen wouldn't love this over-the-top musical performance. The Blue Man Group combine comedy, music, and technology for a show that's guaranteed to blow your mind.
Your teens will rave about this one-of-a-kind rock show for the rest of your Chicago vacation! If you're visiting with younger children, too, bringing earplugs may be a good idea. It gets loud!
10. Chicago Sports Teams
If your teens are into sports, attending a game should be on your list of things to do in Chicago with teenagers. Chicago is home to a myriad of professional sports teams, including the Chicago Cubs (MLB), Chicago White Sox (MLB), Chicago Bulls (NBA), Chicago Bears (NFL), and the Chicago Blackhawks (NHL).
Since tickets can be hard to come by, taking a tour of iconic venues such as Wrigley Field is just as exciting.
11. Sugar Factory
What teen doesn't have a sweet tooth that needs satisfying? In Chicago, there's only one place up for the task: Sugar Factory.
At Sugar Factory, your teen can indulge on sweet treats including everything from french toast and crepes to insane milkshakes topped with candy and cookies. Of course, the restaurant also has salads, entrees, and more. For the parents, Sugar Factory also offers a wide assortment of cocktails, ranging from old-fashioned classics to sweet concoctions.
There's No Shortage of Things to Do in Chicago with Teenagers
With everything to do in Chicago, your family will have no problem entertaining teenagers of any age. For the ultimate convenience, book a hotel close to the attractions you plan to visit.
Have another activity or destination teens should check out while in Chicago? Share it with us below!