Looking for a great way to ring in 2019? Branson New Year's Eve events and shows celebrate with special performances, while hotels are hosting dance parties and special dinners. Take a look at what's planned to get a head start on your Branson New Year's Eve.
Chateau on the Lake New Year's Eve
Ring in the New Year at the Chateau on the Lake, where you can enjoy an evening filled with entertainment, food, a balloon drop, fireworks and more. Begin the night dining on specialties from the executive chef, then dance the night away to live music from The Tributes. Hotel packages are available and include a late check-out, two drink tickets per person for the cash bar, party favors, and one-night room accommodations.
Party and Dinner: $150 per person, $300 per couple
Party Only: $60 per couple
Call 1-888-333-5253 to make reservations to attend.
Hamners' New Year's Eve Fiesta Party
Spend the night a laughing, dancing and singing the night away at Hamners' New Year's Eve Fiesta Party on December 31, 2018. There will be an extra special performance of Hamners' Unbelievable Variety Show starring Dave & Denise Hamner, and an extended version of the show. Adding to the festive theme is a catered meal from Mexican Grill Villa. This is a family-friendly experience featuring fun contests, party favors, games, and a magical laser show countdown to 2019. Dinner begins at 8:00 pm, with the show starting at 9:00 pm.
Hughes Brothers New Year's Eve
The Hughes Brothers will take you on a journey as they go 'From Christmas to New Year's Eve" during this special performance on December 31, 2018. Both "it starring the Hughes Brothers" and the "Hughes Brothers Christmas Show" are featured during this epic production. Before the show starts you can dine on a boxed dinner or a tabletop, candlelight dinner, depending on the ticket package your purchase. Dinner begins either at 8:00 pm with the show starting shortly after. Throughout the night, guests are treated to games, fun, and more. Afterward, stay for the Cut-A-Rug and Boogie Down Dance.
Legends in Concert New Year's Eve Show
Don't miss the spectacular Legends in Concert New Year's Eve Show at the iconic Dick Clark's American Bandstand Theater! Rock in the New Year with your favorite Legends in Concert stars.
The line-up for the Branson New Year's Eve event includes The Blues Brothers™, Michael Jackson, Alan Jackson, and Elvis Presley. And as a special treat, Kelly Smith as Cher will grace the stage. Several ticket packages are available, with a variety of seating and menu options. Along with dinner, champagne, beer, wine and mixed drinks will be available in the lobby before, during, and after the show. The experience begins at 8:30 pm, with the show starting at 9:30 pm.
Castle Rock Resort & Waterpark's 9th Annual New Year's Eve Party
Celebrate the start of 2019 at Castle Rock Resort & Waterpark for their 10th annual New Year's Eve Party. From 9:00 pm to 1:00 am in the waterpark, guests can jam out to a live DJ, sing their heart out with karaoke, and more! Other entertainment includes party favors, a buffet, professional photo booth, and their famous midnight Beach Ball Drop. Prizes throughout the night are sponsored by top Branson attractions, stores, and destinations.
Price: Admission is $30 per person.
Reservations can be made by calling either 417-336-6000 or 888-273-3919.
Pierce Arrow Theater New Year's Eve Show
The extended New Year's Eve show will start at 9:00 pm. The show features a multitude of special guests, legendary performers, and comical bits. In addition, the three-hour show will have fun and games, giveaways, party favors, a live countdown with a balloon drop, and hors d'oeuvres.
The Clay-Goods JamborEVE
Join The Haygoods and Clay Cooper's Country Music Express for a one-of-a-kind New Year's Eve celebration. Doors open at 7:30 am and the night kicks off at 8:30 pm, with The Haygoods performing. Then, enjoy hors-d'oeuvres and a cash bar before Clay Cooper takes the stage. At 11:50 pm, both entertainment families perform as they countdown until midnight. A non-alcoholic toast at midnight and balloon drop, as well as party favors and hats, make the evening even more festive! Call 417-332-2529 to make your reservations.
Americana New Year's Eve Show
Another way to celebrate a Branson New Year's Eve is at the Americana Theatre. Start your new year with Big D's BBQ at 8:00 pm. The show stars C.J. Newsom and Terry Sanders from 9:00 pm to 12:00 am. Plus, there's a champagne toast at midnight!
Are You Ready to Ring in the New Year?
These are best things to do for a Branson New Year's Eve. Happy New Year!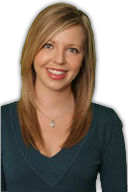 Ashley is Reserve Direct's travel expert, visiting Branson to find the best travel tips, money-saving deals and insider information. With over 10 years of experience in first-hand-travel adventures, she shares her stories, advice, and current events to help you stay in the know.