The island of Kauai is an exotic escape featuring a vast variety of landscapes and natural attractions.  In Lihue, Kauai, which is located on the eastern side of the island, is an old sugar mill town.  Situated between beautiful Kalapaki Beach and the soaring mountains of Waimea Canyon, Lihue is home to numerous historical spots and natural wonders. Want to know which places are the best to explore? Discover more on our list detailing seven unique places to see in Lihue, Kauai.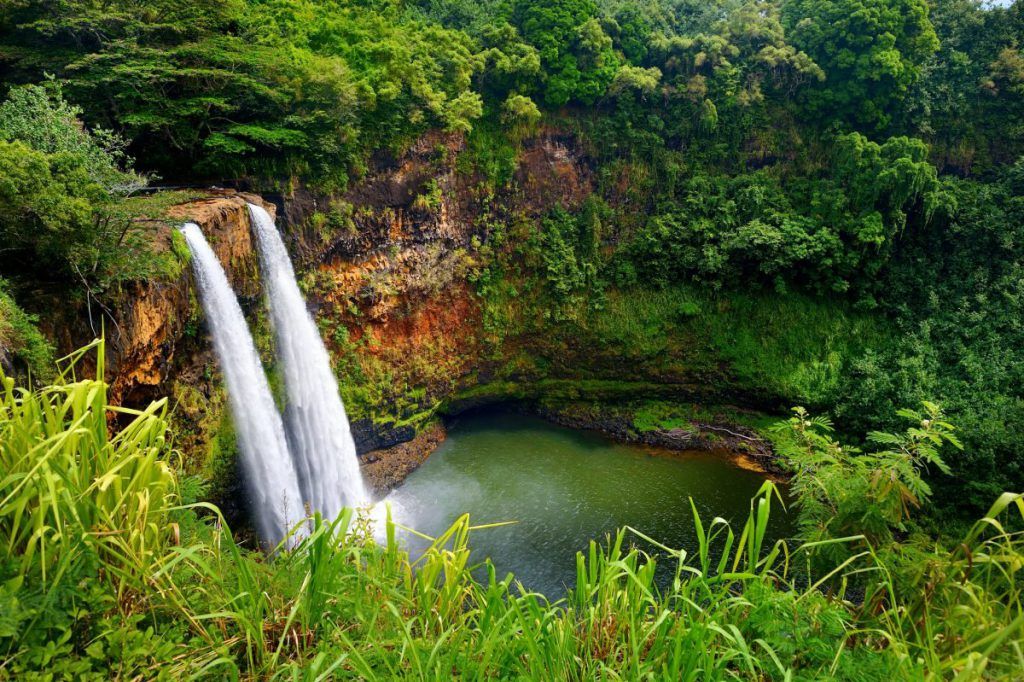 1) Wailua Falls
Drive Highway 583 to the south end of the Wailua River, this waterfall is easy to see from a roadside lookout.  It cascades into two into two streams, dropping 80-feet below.
2) Fern Grotto
You need to take a leisurely ride up the Wailua River to access the picturesque fern-fringed cave that is the Fern Grotto.  Dewy and emerald green, the grotto is a natural lava-rock lush with hanging ferns and tropical foliage.  It's a pristine setting making it one of Kauai's top natural attractions and one of the top places to see in Lihue. 
3) Grove Farm Homestead Museum
Formerly the 80-acre plantation home of George N. Wilcox, Grove Farm Homestead has been preserved as a depiction of life on a sugar plantation.  Reservations needed.
4) Menehune (Alekoko) Fishpond
Built nearly 1,000 years ago, the Alekoko Menehune Fishpond, minutes from Lihue, has been on the National Register of Historic Places since 1973.  It can be viewed from an overlook 1/2 mile up Hulemalu Road.
5) Nawiliwili Harbor
The official harbor of Kauai since 1930, Nawiliwili Harbor is a picturesque setting that ports many cruise ships.  It is located at the mouth of the Hule'ia Stream, the harbor got its name from the Wiliwili trees which once ruled the area.
6) Kauai Museum
Stop by this museum to see work by local artisans as well as learn about Hawaii culture and history.  Located in a lava rock structure, it's easily one of the most unique places to see in Lihue, Kauai. Moreover, a stop at the Kauai Museum is a convenient way to learn more about the island you're visiting. 
7) Kilohana Plantation
Get a glimpse of life on the islands in the 1930s and this restored plantation estate.  A 16,000 square-foot mansion is open for tours and the 35-acre estate now features tropical gardens and an old plantation village.