To find and leverage the best prices on Gatlinburg hotels, use these quick tips.
Planning a Gatlinburg vacation can be expensive. After you factor in the attractions, shows, food, transportation, and lodging, you've eaten right through your entire budget. With this in mind, why not take advantage of the top Gatlinburg hotel deals available?
Book in the Off-Season
When the crowds flock to Gatlinburg, the prices of hotel rooms skyrocket! To score the lowest price on a Gatlinburg hotel room, your best bet is to schedule your vacation during the off-season.
Gatlinburg's peak season consists of the summer months (late May through the end of August) and the entire month of October. Book your trip any other time throughout the year for fantastic prices on hotel rooms.
Do be aware of any events going on in the area that may increase hotel prices due to limited supply. Gatlinburg festivals, car shows, and parades can draw in quite the crowd!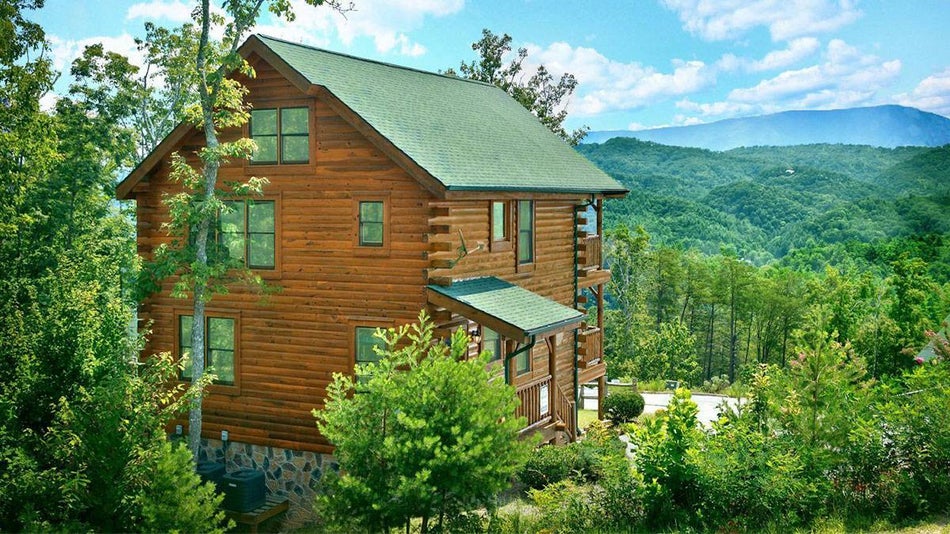 Think About Renting a Cabin
Some of the greatest Gatlinburg hotel deals aren't at hotels at all! In the Smoky Mountains, cabins are everywhere and offer exceptional nightly rates. Cabins are useful for those traveling with multiple families, friends, or a group. With multiple bedrooms in each cabin, your group can divide the cost per night, which often leads to cheaper per person rates than an average hotel room!
Smoky Mountain cabins also feature a variety of amenities including hot tubs, pool tables, free WiFi, and fully-stocked kitchens. In addition, you'll save more by cooking meals in your cabin instead of eating at a restaurant for each meal.
If you're searching far and wide for deals on Gatlinburg hotels, a cabin might be your best option!
Create Your Own Vacation Package
Another way to find the top Gatlinburg hotel deals is with the Bundle it! promotion from Tripster Gatlinburg. By combining your attraction, activity, and show tickets with a hotel room, you'll receive greater savings in return. This allows you to create your ideal vacation package while saving more! Talk about a win-win scenario.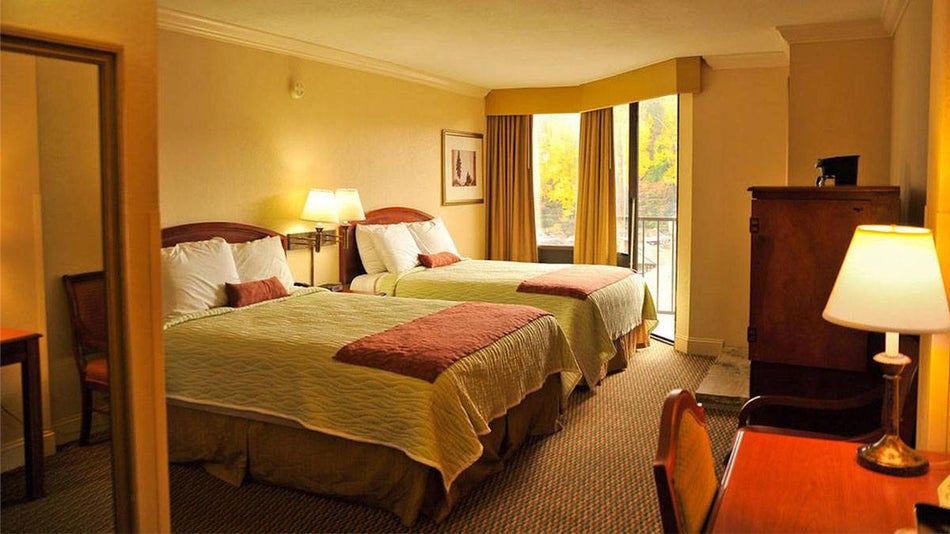 10 Gatlinburg Hotel Deals You Can't Miss
For extraordinary value and a comfortable stay, book your Gatlinburg vacation at any of these affordable hotels:
1. Brookside Resort
Boasting 10 lush acres of land near Roaring Fork stream, Brookside Resort provides comfortable accommodations at a price you'll love. With nearby attractions including Ripley's Aquarium and the Great Smoky Mountains National Park, guests have a world of entertainment at their fingertips. Amenities include free WiFi, onsite recreation, mini-fridges, and a complimentary breakfast daily.
2. Creekstone Inn
Conveniently located off the Pigeon Forge Parkway, Creekstone Inn offers amenities such as free parking, a complimentary continental breakfast, free WiFi, and private balconies overlooking the rushing creek below. In addition, the hotel is located near a Pigeon Forge trolley stop for easy access to area attractions and activities.
3. The Resort at Governor's Crossing
With a one-of-a-kind climate-controlled indoor/outdoor waterpark, your family will love staying at the Resort at Governor's Crossing. Guest rooms are non-smoking and include free WiFi, washer/dryer units, flat-screen TVs, and more. While at the resort, play a game of mini-golf or let the kids explore the pirate-themed playground!
4. Edgewater Hotel
Located within walking distance to downtown Gatlinburg and Ripley's Aquarium, The Edgewater Hotel provides guests with free WiFi, private balconies, and budget-friendly rates. Rooms feature mini-fridges, flat-screen TVs, microwaves, and other amenities. While at the hotel, fuel up for the day with the free continental breakfast served daily.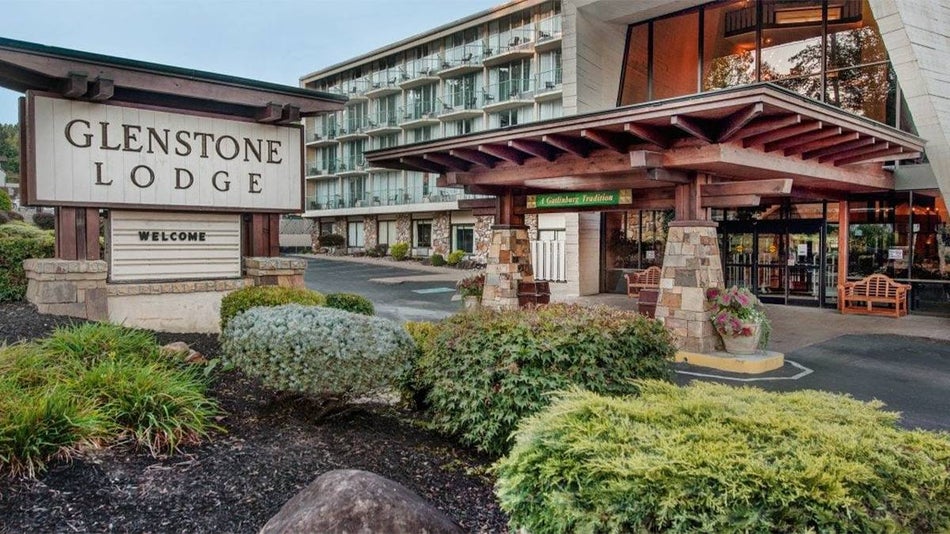 5. Glenstone Lodge
The rustic Glenstone Lodge is located right in the heart of downtown Gatlinburg. With great views of the mountains, a convenient location, and ideal amenities, you'll have everything you need for a Smoky Mountains vacation. Also, smoking and non-smoking rooms are available for reservation and include coffee makers, microwaves, and balconies (select rooms only). Additional amenities include free parking and a continental breakfast served daily.
6. Olde Gatlinburg Rentals
Would you rather stay in a condo than in a hotel room? If so, book your stay at Olde Gatlinburg Rentals. These one- and two-bedroom units are within walking distance to most Gatlinburg attractions and are smoking or non-smoking. Amenities include free WiFi access, an outdoor pool, and laundry facilities.
7. Laurel Inn Condominiums
Featuring private balconies that overlook the Great Smoky Mountains, Laurel Inn Condominiums offers inexpensive accommodations for Gatlinburg travelers. With multiple unit types available, guests can choose the condo that fits their particular travel needs. Hotel amenities include free WiFi, a pool, laundry facilities, and more.
8. Hotel Pigeon Forge
Situated in the theater district, Hotel Pigeon Forge offers guests the choice between smoking and non-smoking accommodations. Onsite amenities also include a complimentary continental breakfast, laundry services, access to the Pigeon Forge trolley, and an outdoor pool. Located just 6 miles away from Dollywood, Hotel Pigeon Forge is ideal for those looking to save while traveling.
9. Vacation Lodge
A classic Smoky Mountains hotel, Vacation Lodge provides cozy lodging right off the Pigeon Forge Parkway. With amenities including a free breakfast, sun decks, and a heated outdoor pool, guests can relax knowing they have everything they need at their fingertips. This hotel is also conveniently located near a Pigeon Forge trolley stop for transportation to top attractions in the area.
10. Hearthside Cabin Rentals
If you're looking into renting a cabin, check out the cabins available from Hearthside Cabin Rentals. Shockingly, these upscale cabin rentals are quite affordable and include amenities such as free WiFi, unparalleled Smoky Mountain views, and indoor/outdoor pool access. With so many cabins to choose from, each offers unique decor and exclusive amenities.
Find More Gatlinburg Hotel Deals with Reserve Gatlinburg
For additional deals on top Gatlinburg hotels, browse Tripster Gatlinburg. Don't forget to bundle your attraction and show tickets with your hotel room for even greater savings!