Get to know Hawaii in the most family-friendly fun way possible! Laugh out loud in Tonga, enjoy a delicious luau buffet, and watch the fantastic Huki show!
When in Oahu, there are endless things to do on the island, including taking a trip to the Polynesian Cultural Center Oahu, which is one of Hawaii's largest and most popular attractions.
For foodies looking for an authentic Hawaiian buffet experience, booking a table at the award-winning Ali'i Luau is a must! Enjoy the presentation of the imu (underground oven), delicious traditional food, and lively Hawaiian entertainment held in a covered outdoor venue against a background of waterfalls and lush gardens.
How about some shopping? The park features the newly-opened Hukilau Marketplace, where you can shop for various Hawaiian and island-themed centered handiworks, clothing, jewelry, and treats.
Amidst the shopping and dining, exploring the six villages in the PCC is the most exciting part! The villages of Tonga, Tahiti, Samoa, Aotearoa, Fiji, and Hawaii each have fun and exciting activities for all ages!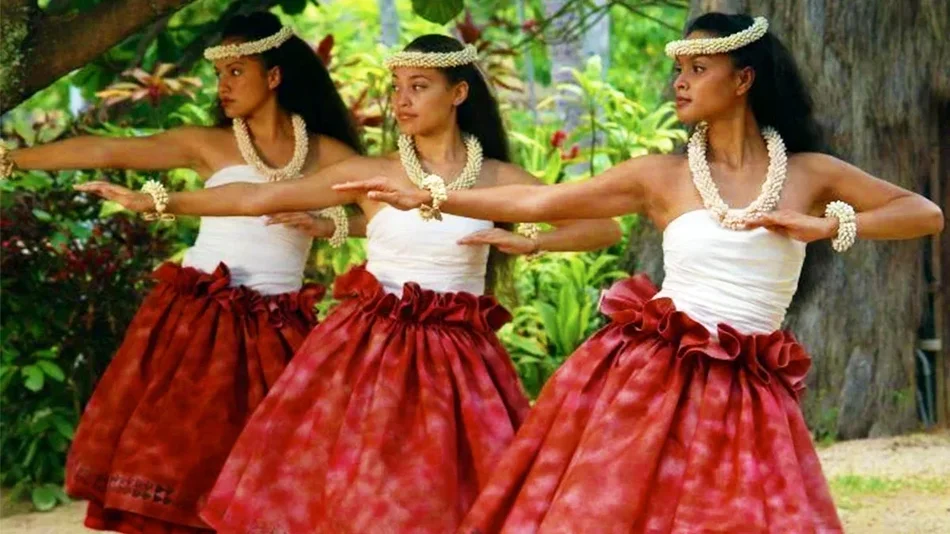 Over on the island of Fiji, feel the beat, honor the chief, gaze upon a Fijian skyscraper, and learn why their warriors are mighty and feared.
Feel like taking up a challenge? Head over to the island of Tonga, where you can toss a spear, laugh until your sides hurt, choose your favorite 'guest' drummer, and paddle a canoe over a friendly competition with friends and family!
But of course, there's more! We absolutely love the activities on the island of Tahiti. The Tahitians really know how to swing their hips, not to mention their knees–and you can see it for yourself and join in on the fun! So dance along, sample a delightful bite of melt-in-your-mouth coconut bread, try your hand at pole fishing, and practice throwing a spear at a coconut!
You can do all this and more when you visit all six villages at the center! All you need is to secure discount tickets and read up on insider Oahu Polynesian Cultural Center tips, all listed below!
Oahu Polynesian Cultural Center Discount Tickets
A trip to the PCC is always an exciting family affair. But here's other good news–Tripster is offering Oahu Polynesian Cultural Center discount tickets! No matter how many tickets you need and regardless of the guests' age, the discounts are always for the win!
Oahu Polynesian Cultural Center Coupons and Discounts
Oahu Polynesian Cultural Center Military Discount
Looking for a Polynesian Cultural Center Oahu coupon? There's currently none, but military and first responders can still grab a 15% discount for the Ha: Breath of Life Show! Tickets to the show may be made before the day of the performance.
The office is open from Monday to Friday, from 9 AM to 5 PM, to cater to guests who want to claim the military and first responder discount.
Oahu Polynesian Cultural Center AAA Discount
We regret to inform you that there is currently no AAA discount. Oahu Polynesian Cultural Center coupons are also unavailable at this time.
The Go Oahu All-Inclusive Pass, however, is available on Tripster! When you purchase a Go Oahu Pass, you will receive up to 65% off admission to Oahu's most popular attractions, including the PCC! 
Oahu Polynesian Cultural Center Senior Discount
Planning to visit with grandpa and grandma? Unfortunately, there is currently no senior discount, but guests of all ages can still grab a hefty discount! Discount tickets are available on Tripster with unlimited ticket purchases, so you can grab as many discount tickets as you need for the entire family!
Oahu Polynesian Cultural Center Local Discount
Did you know that the PCC has a Kama'aina Loyalty Program? This new program is completely free to join for Hawaii residents!
As Ohana members, local residents are entitled to exclusive offers and deals at the Polynesian Cultural Center and the brand-new Hukilau Marketplace.
Oahu Polynesian Cultural Center Vacation Packages
Looking to save more on Polynesian Cultural Center Oahu tickets? The ultimate Oahu Polynesian Cultural Center Vacation Package on Tripster is perfect! The vacation package includes discount tickets plus guest rooms from your choice of Oahu hotel.
Hotels Near Oahu Polynesian Cultural Center
Spanning over 42 acres, the park will easily fill up your day and still leave you wanting to come back for more! We recommend booking hotels near Polynesian Cultural Center Oahu to maximize your time exploring the attraction's activities.
Waikiki Beach Marriott Resort & Spa
Hilton Hawaiian Village Waikiki Beach Resort
Hyatt Regency Waikiki Beach Resort & Spa
Oahu, HI Attractions
Pearl Harbor Attractions
If you've only got a day to explore Pearl Harbor in Oahu, Hawaii, we recommend securing admission to the top Pearl Harbor attractions. See battleships, submarines, and war aircraft that played significant roles during the historic Pearl Harbor attack.
USS Bowfin Submarine Museum & Park
Star of Honolulu Sunset Dinner Cruise
In love with beautiful sunsets? So are we! Hop aboard the Star of Honolulu Sunset Dinner Cruise for the best sunset dinner, breathtaking views of Oahu, and a full line-up of evening entertainment.
Bishop Museum
Those who are interested in learning more about Hawaiian culture, geography, and science will enjoy the many exhibits of Bishop Museum, Oahu! Open daily from 9 AM to 5 PM; everyone is invited to immerse in Hawaii's rich culture and heritage.
Guests are also welcome to visit the Planetarium, which shows daily shows like "Eyes on Island Earth" and "Ngā Tohunga Whakatere: The Navigators."
Insider Oahu Polynesian Cultural Center Tips
What to Bring
You will be walking a lot from one attraction to another, so dress for warm weather and wear comfortable shoes! Don't forget to reapply sunscreen too! However, we also recommend bringing an umbrella in case of rainy weather. The center is on the windward side of the island and can have showers occasionally.
Check out our Ultimate Hawaii Packing Guide, so nothing gets left behind!
Can I Bring Food to Oahu Polynesian Cultural Center?
Outside food is not allowed in the center, but with the variety of food and luau packages available on-site, you really don't need to bring your own food and drinks!
For instance, you can book tickets to the Ali'i Luau Buffet, where you can dine in an authentic "all-you-can-eat" Polynesian buffet dinner while enjoying an island extravaganza of song, dance, and celebration from across the Pacific.
The all-new Hukilau Marketplace is also an excellent venue to look for interesting food and snacks! For example, Pounders Restaurant serves the best-tasting burgers, while Sweet As – Real Fruit Ice Cream lets you pick from a selection of fresh fruit and combine the two to create your own customized dessert!
Trying to decide which great Oahu attraction to visit? Read Paradise Cove Luau vs. Polynesian Cultural Center: Which is Better? and decide for yourself!
Oahu Polynesian Cultural Center Parking
For guests driving their vehicles, good news! Parking is free! Disability parking is available near the main entrance, while charging stations for electric vehicles are available on a first-come-first-served basis.
Oahu Polynesian Cultural Center Reviews
Want to find out what other readers think of Polynesian Cultural Center in Oahu? Check out the most recent Oahu Polynesian Cultural Center reviews.
There is so much to experience across the center's 42 acres! Eat at Hukilau Marketplace, jump on a canoe, or if you're on a honeymoon, love is in the air over in the Tahiti Village! Couples are welcome to renew their vows after witnessing a traditional Tahitian wedding ceremony.
Whether you're going as a couple, are with family, or with a big group, everyone will enjoy the Polynesian Cultural Center!
Have you Been to the PCC?
Which village was your favorite? Share with us below!