Share your gratitude with family and friends this year with a Thanksgiving celebration in Branson. You'll be treated to cool autumn weather, beautiful scenery, and plenty of things to do in Branson Thanksgiving day such as Branson shows. In true country style, there are also delicious Thanksgiving dinners being served at various Branson restaurants.
Where to Eat in Branson Thanksgiving Day
If you'll be in town this Thanksgiving, use this handy guide to find a place to feast. These restaurants will be open and serving up scrumptious holiday dinners.
Top restaurants serving Thanksgiving menus include:
Bob Evans Restaurant
Open from 7:00 am to 9:00 pm with a special Thanksgiving menu.
Buckingham's Restaurant
Thanksgiving Day Brunch served from 10:00 am-5:00 pm.
Chateau on the Lake
Thanksgiving Brunch served in the Chateau Grille and the Great Hall from 10:30 am-3 pm. Reservations required. Call 417-334-1161.
Cracker Barrel
A Thanksgiving menu is served from 11 am to 10 pm.
Devil's Pool Restaurant (Big Cedar Lodge)
A Thanksgiving buffet is served from 9:30 am-8:00 pm.
More options for families include:
Fall Creek Steak House
Thanksgiving Meal served 11:00 am-8:00 pm.
Florentina's Italian Ristorante
Open from 11:00 am to 8:30 pm. No special Thanksgiving meals or menu items are served.
Golden Corral
Thanksgiving Buffet served from 10:00 am-8:00 pm. No reservations are required.
Grand Country Buffet
Thanksgiving Buffet served from 10:00 am to 8:00 pm.
Great American Steak & Chicken House
Open 11:00 am-9:00 pm and serves a Thanksgiving buffet.
Keeter Center at College of the Ozarks
Thanksgiving Day Brunch served from 10:00 am-2:00 pm. Carving stations include turkey, ham, prime rib and more, while the chef's table boasts turkey with gravy, cornbread dressing, broiled salmon, mashed potatoes, muffins, rolls, and veggies. Choose from peel-and-eat shrimp, oysters, cheeses, salads, breads, breakfast items, and desserts as well. And even more delicious items await. Adults are $40.00, children 12 and younger are $20.00, and 5 and younger are free of charge.
Reservations and the Waitlist are currently full. Please call 417-690-2146 with any questions.
Level 2 Steakhouse
Open from 11:00 am-3:00 pm, and 5:00 pm-10:00 pm for a Thanksgiving buffet.
McFarlain's Family Restaurant
Thanksgiving Day feast served 12:00 am-8:00 pm.
Outback Steakhouse
Open from 11:00 am-8:00 pm.
Plaza View at Grand Plaza
A Thanksgiving buffet is from 11 am to 3 pm.
Shoney's
Open at 7:00 am. A Thanksgiving meal served from 11:00 am-11:00 pm.
Stage Door Restaurant
A Thanksgiving menu served from 11:30 am to 8:00 pm.
Top of the Rock
The Osage Restaurant, Arnie's Barn Restaurant, and the Buffalo Bar will be open from 11:00 am-9:00 pm. Each will be hosting an unforgettable Thanksgiving Day meal.
Worman House (Big Cedar Lodge)
Thanksgiving dinner served from 10:00 am-3:00 pm. Reservations required, call 417-335-2777.
Shows Performing in Branson on Thanksgiving Day
If you're searching for Branson shows to see on Thanksgiving day, you're in luck! Numerous shows, including Branson Christmas shows, are open and waiting to entertain you.
Morning shows
Matinee shows
Dinner shows
Christmas on the Trail Chuckwagon Dinner Show
Christmas at Dolly Parton's Stampede
Shows at 7:30 pm
Shows at 8:00 pm
Christmas at Dolly Parton's Stampede
Christmas Wonderland
Shop 'til You Drop in Branson This Thanksgiving
While you're in town over the Thanksgiving holiday be sure to check out the Branson shopping scene. Steep holiday discounts can be found at the Branson Landing, Tanger Outlet Mall, and at big box department stores like Kohl's and Best Buy. You never know what kind of Black Friday deals you may find.
Christmas Celebrations in Branson
It's also a great time to take advantage of the Christmas celebrations happening in Branson. See dazzling holiday displays at the drive-through Trail of Lights, then visit Silver Dollar City for An Old Time Christmas. This popular annual event features more than five million twinkling lights, special attractions including the Dickens Christmas Carol musical and a Living Nativity.
Enjoy a Branson Thanksgiving this November
The things to do in Branson on Thanksgiving day combine the best of the holiday season—food and fun. See why this Midwest vacation destination is a charming place to give thanks this November.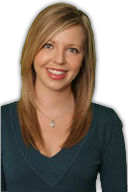 Ashley is Tripster's travel expert, visiting Branson to find the best travel tips, money-saving deals and insider information. With over 10 years of experience in first-hand-travel adventures, she shares her stories, advice, and current events to help you stay in the know.