It is home to Hollywood, after all. The real thrills, though, are found at Los Angeles theme parks where experiences range from adrenaline-inducing to family-friendly. It would take a dash of movie magic to be able to see them all on one vacation. From Disneyland to Universal Studios Hollywood, each attraction has its own unique appeal. Follow our guide to Los Angeles theme parks to get an inside look at what each has to offer.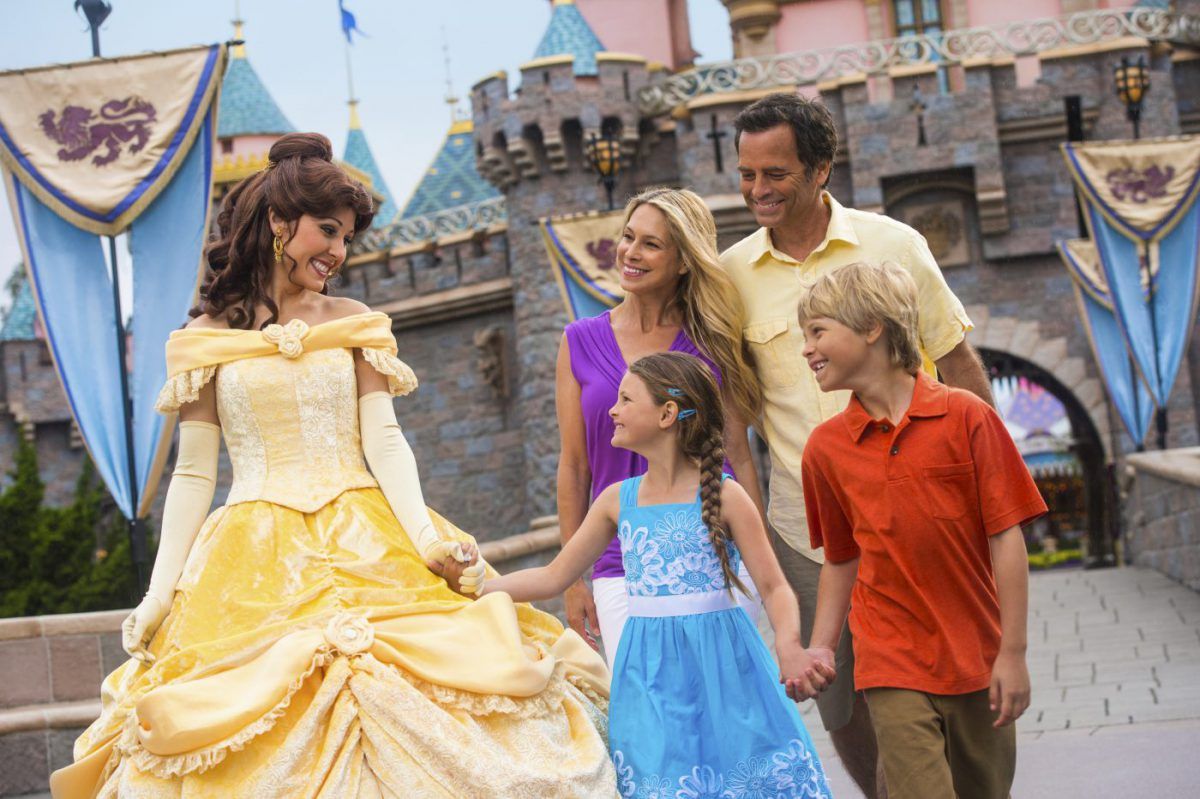 Disneyland
The most popular theme park in California welcomes guests into a world of make-believe. As the original Disney Park, this Anaheim attraction offers family-style thrills on the Disneyland side and thrill rides for the older crowd within Disney California Adventure. Both parks are included with admission, so you can enjoy all the mild and wild activities of each. Character-driven and filled with the classic parades and interactive attractions Disney is known for Disneyland is the ideal park for families.
Universal Studios Hollywood
Movie magic comes to life at Universal Studios Hollywood, the original movie-themed amusement park. Located on an active film and television studio, visitors get a first-hand look at the behind-the-scenes action of filmmaking. There are immersive rides that dive into the movies you love, as well as tram tours through the backlot and sound stages of Universal Studios. No other Los Angeles theme park combines mega attractions and the fantasy world of movies better than Universal Studios Hollywood.
Six Flags Magic Mountain
For heart-pounding, extreme thrills your best bet is Six Flags Magic Mountain. Located in Valencia, it bills itself as having more world-class roller coasters than any other theme park. With 18 total, it's hard to disagree. As a roller coaster enthusiast, I find it to be the ideal scream-inducing injection needed for a fun-filled day. The stomach-flipping drops, wild twists and turns, and hair-raising spins get my heart pumping. While recommended more for teens and adults, there is a calmer place for little ones, Bugs Bunny World, with Looney Tunes Characters and pint-sized rides.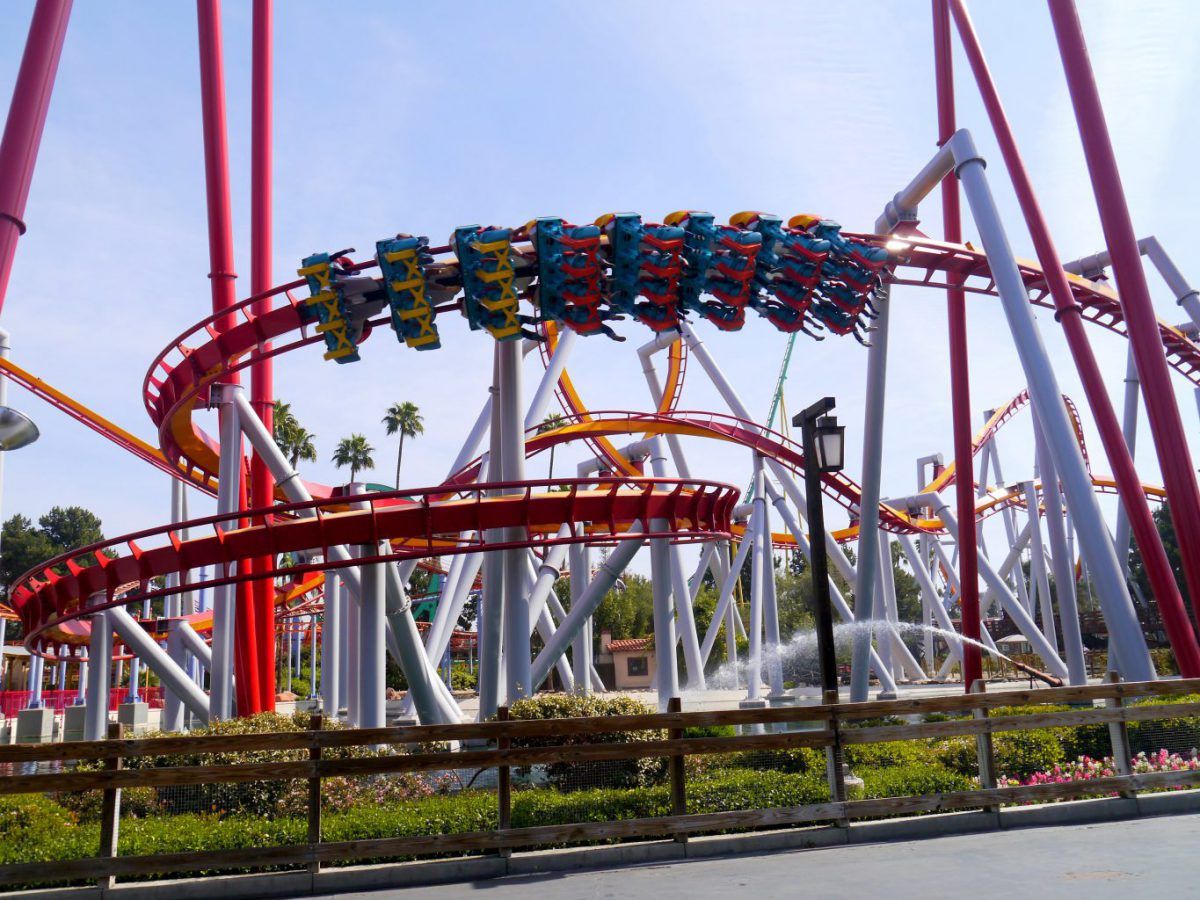 Knott's Berry Farm
This traditional family theme park promises old-fashioned fun. Dozens of rides, shows, and attractions can be found in five themed areas. Rides appeal to all members of the party, with an equal amount of mellow rides for the little ones and thrill rides for the daring older kids. Luckily, there are several rides families can enjoy together, too. An Old West Ghost Town and its rambling residents add a throwback vibe different from the other Los Angeles theme parks. Be sure to try the many treats, sweets and fried foods at Knott's Berry Farm. A diet doesn't belong at this theme park!
LEGOLAND California
Let's face it: kids love LEGOS. They can be immersed in all things LEGO at LEGOLAND California, a theme park designed with kids ages 2-12 in mind. Located in Carlsbad, the 60 million LEGO blocks crating the park is fantastical to kids. Their imagination goes on overdrive as they get to walk through the structural-stunner Miniland USA, earn their own licenses at Driving School, and save the day at Fun Town Plicae and Fire Academy. Little ones really enjoy the hands-on LEGO workshop, 60+ rides created especially for them and the, and the splashtastic waterpark. Bonus: SeaLife Aquarium is located right next door.
SeaWorld
For a premier marine park experience, head to SeaWorld San Diego. Medium-sized, it's easy to navigate yet still manages to pack a lot of aquatic adventure into its space. In an up-close setting, see dolphins, whales, sea lions and other sea life. Educational yet entertaining, SeaWorld excels at providing true insight into the amazing under-the-sea lives to animals ranging from polar bears to penguins to killer whales. Interactive shows, amazing aquariums, and a host of rides help this park make a big splash with families.
Pacific Park
Located on the Santa Monica Pier, there are carnival-style rides at Pacific Park signature of seaside boardwalk attractions. There is no admission fee. Simply pay per ride or buy an unlimited wristband. Then, watch your kids giggle and grin as they take in the rides, midway games, and nosh on corndogs and cotton candy.
Theme Park Fun Starts Here
Everything under the sun can be found at Los Angeles theme parks. Ready to create your own experiences? L.A. theme park tickets are just a click away.