May 2, 2023 @ 9:00 pm

-

May 11, 2023 @ 11:30 pm

PDT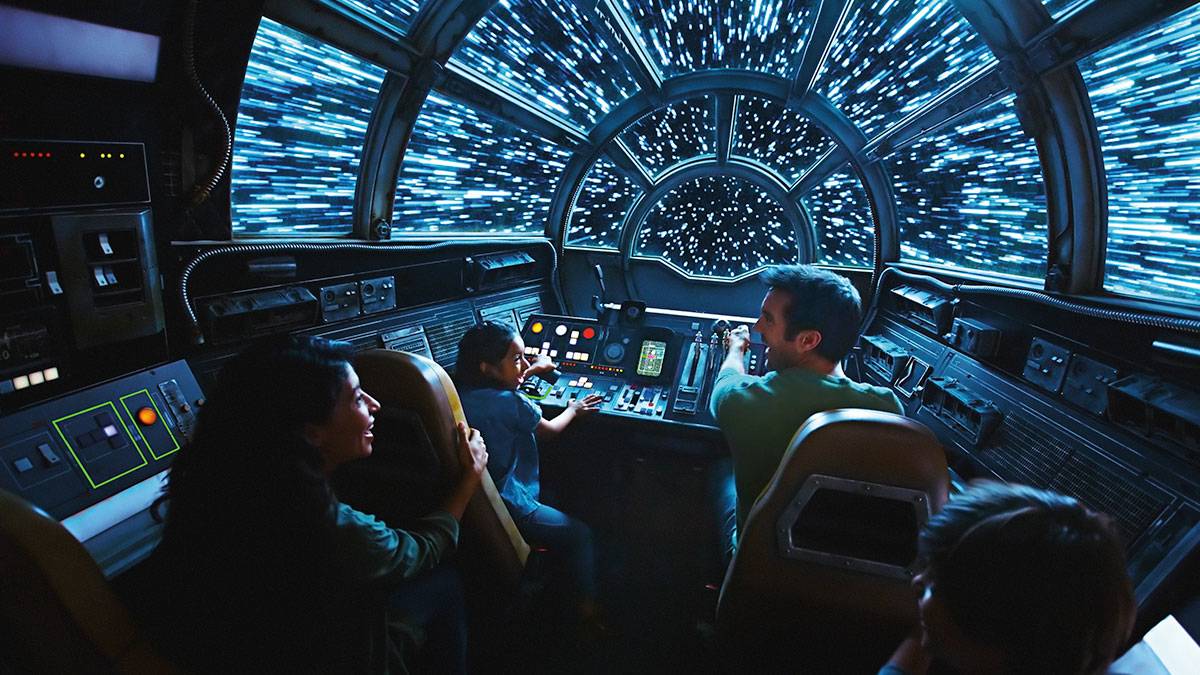 Want to be one of the few to attend the Star Wars Night Disneyland After Dark special event? The Resistance invites you to join the intergalactic celebration!
Expect an out-of-this-world adventure brimming with activities such as Star Wars Character sightings, event-themed menus, exclusive merchandise, and other entertainment like the March of the First Order, featuring Captain Phasma. Plus, make the most of Star Wars-themed photo opportunities and exhibitions.
Related Post: Ultimate Guide to Disneyland®: Coupons, Discounts, and Deals
Follow along as we unearth all the happenings at Star Wars Night Disneyland.
Star Wars Nite Disneyland Tickets
Star Wars Nite is a separately-ticketed event. The price for Disneyland After Dark Star Wars Nite tickets ranges from $149 to $129 per guest (ages 3 and up), depending on your booking date.
"When do Star Wars Nite tickets go on sale?" you may ask. The sale date is still ongoing and open to the general public. Click here to get your Star Wars Nite tickets.
If you're interested in joining other Disneyland After Dark events, tickets will go on presale for Magic Key holders starting February 17, 2023.
Disneyland Discount Tickets
Enjoying a Disneyland vacation on a budget might seem impossible, but it turns out it's not! Start saving with these discount tickets from Tripster:
Package Your Disneyland Tickets
The city is bursting with other things to do that are well worth your time. Bundle your Disneyland tickets with other attractions to get the biggest bang for your buck!
Package your tickets with these other attractions for the ultimate California trip:
Disneyland Star Wars Night Highlights
Character Experiences
Meet your favorite Star Wars characters from, Boba Fett to Luke Skywalker, throughout the event. You can also find Tusken Raiders and Jawas roaming through the theme park. Always keep that camera ready to snag some pictures!
Galactic Dance Party
Show off those epic moves! Dance the night away along with your fellow fans at this fun party. Some Star Wars characters will also join the Disney Star Wars Night party.
Strike a Pose
Upgrade your selfies by striking a pose at a variety of event-themed backdrops. Don't forget to ask Disney PhotoPass photographers to capture incredible photos for you as well!
After-Hours Access to Attractions
It's not every day that you can ride some of the park's most sought-after Star Wars-themed attractions after dark, so take the chance to try all the rides.
Start at Star Tours – The Adventures Continue, Run and Star Wars: Rise of the Resistance, or Millennium Falcon: Smugglers, during your Disneyland Star Wars After Dark experience.
Related Post: 24 Disney Fun Facts and Secrets
See the stars above these rides and enjoy shorter wait times.
Fun Activities
Quench your thirst for adventure during Disneyland After Dark: Star Wars Nite. Act like a Jedi and learn how to battle in the Lightsaber Instructional demonstration, bump with Captain Phasma and her stormtroopers throughout the March of the First Order, and more.
Themed Eats
Munch on goodies that even Chewbacca can't help but gobble during the event, like Galactic churros. Select from an array of menu options at Disneyland Park locations. Just bring extra cash, as the food is not included with your Disneyland Star Wars Night tickets.
Themed Merchandise
Grow your Star Wars collections by purchasing themed items that will be available during the event. You might even score rare merchandise or special souvenirs that have a limited number, so keep those wallets ready.
Commemorative Keepsakes
Get your commemorative credential and guide map that count as souvenirs. Besides the events guide, you can enjoy unlimited downloads of Disney PhotoPass photos taken during the celebration. These perks are included with your Disneyland Tickets Star Wars Night.
Fireworks Display
Stay for the fireworks display that's also synced to the memorable Star Wars soundtrack! The park's pyrotechnic show features lasers and dramatic special effects, making the crowd feel as if they are in an actual Star Wars battle. There will be fire effects that warm the faces of the guests, adding even more thrill to the experience.
Inspired Attire
Announce your allegiance through your outfit or come as your favorite Star Wars character. Don't have the needed garments and gear to wear? Visit Black Spire Outfitters and stock up on clothing to complete your look.
Disneyland Star Wars Nite Date and Time
The Star Wars Nite runs on May 2, 4, 8, and 11, 2023, from 9 PM to 1 AM.
Disney Star Wars Nite Venue
Disneyland Star Wars Night 2023 is located at 1313 Harbor Blvd. Anaheim, CA 92802.
Experience Star Wars Night Disneyland
There's no need to go to a galaxy far, far away to experience a Star Wars adventure! Disneyland makes the party happen, so don't miss it.
Meet your favorite characters, savor seasonal food and drinks, or re-live the films with your fellow fans. There are tons of ways to experience the awaited festival!
Related Post: Insider's Guide to Disneyland
To enjoy all of the activities at  Star Wars Night Disneyland 2023 and other events, such as Throwback Nite, be sure to get your Disneyland event tickets today. Also, you can make a vacation out of it with a Disneyland Resorts package!
Related Events