April 15, 2023

-

April 16, 2023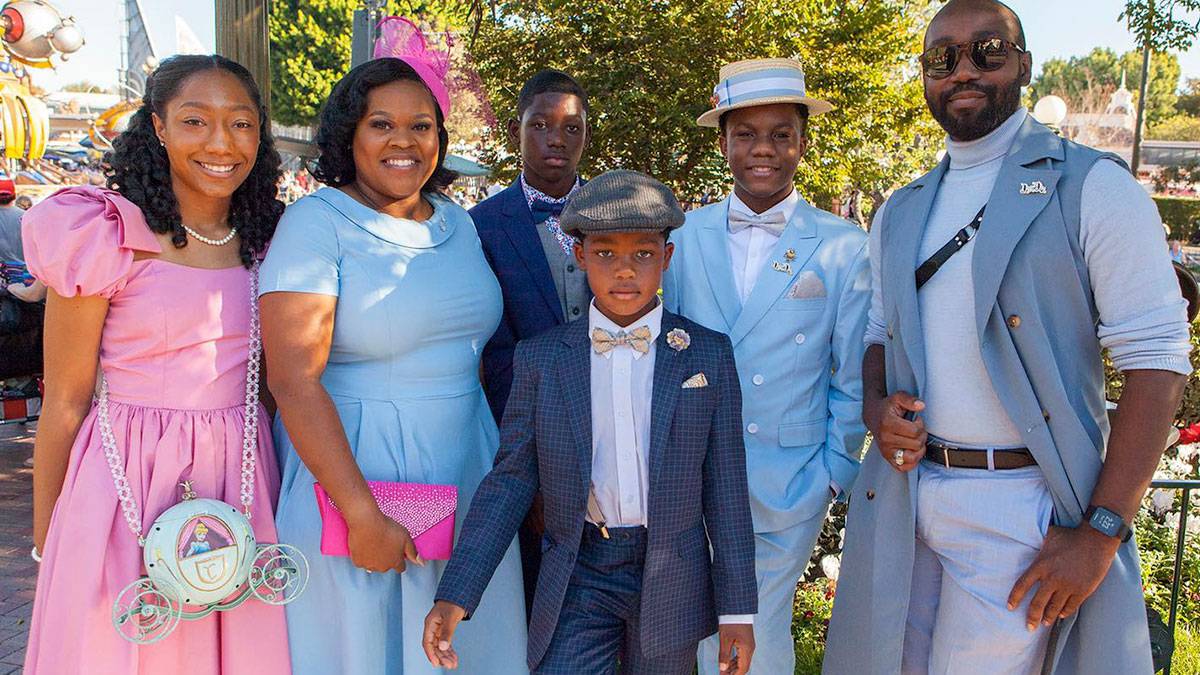 Step out in style as you dress to impress in your favorite outfit at Dapper Day in Disneyland. Whether you feel like wearing vintage classics or chic contemporary duds, Dapper Day Disneyland is the perfect opportunity to visit the Happiest Place on Earth looking your very best!
A fair dripping with nostalgia, fashion, and elegance, Dapper Day Disneyland is your chance to celebrate styles from the past. Hop aboard the Mark Twain Riverboat, ride the King Arthur Carrousel, and simply enjoy the magic in the most sophisticated way imaginable.
Related Post: Ultimate Guide to Disneyland: Coupons, Discounts, and Deals
Follow along as we share about all the elegant affairs at Dapper Day Disneyland.
Disneyland Dapper Day Tickets
Dapper Day Outing Disneyland is included with your general admission. A theme park pass reservation is required for entry.
Should you wish to attend the Disneyland Dapper Day 2023 Expo, admission is available here for $15.
Disneyland Discount Park Tickets
Make lifelong vacation memories with your entire family at the Happiest Place on Earth without busting your vacation budget. Book these discount tickets with Tripster to save some moolah:
Disneyland Vacation Package
After socializing at the Disneyland Dapper Days 2023, fill your sun-soaked days with more exciting activities. Los Angeles is bursting with ways to complete a trip itinerary!
Make it happen while saving extra change at the same time when you book these vacation packages with Tripster:
About Dapper Day
Have you ever wished you could dress up without everyone looking at you like you're out of place? You're not alone! The creator of Disney Dapper Days had the same wish, which became the first motivation for the first-ever Spring Outing to Disneyland.
Related Post: Disneyland Food and Wine Festival: My Day of Foodie Fun
Most visitors at Disneyland wear casual, comfortable outfits, and there's nothing wrong with that. But if you're looking for an excuse to dress up from head to toe, Dapper Day is the perfect occasion! Join thousands of people from active to retired who want to walk around the park in style.
Fun Fact: In 2013, Dapper Days Disneyland drew between 30,000 to 35,000 additional guests to the park. People like yourself still want to dress up, even as our culture grows more casual.
Related Post: Insider's Guide to Disneyland
As a companion to the Dapper Day Spring Outing event, Disneyland is also hosting the Dapper Day Expo, which will feature hand-picked selections of vintage and classic contemporary clothing and accessories, including cosmetics, jewelry, eyewear, shoes, hats, and more.
Plus, there will be lots of special merchandise made by the Walt Disney Company. 
Dapper Days 2023 Expo
Stroll through the 30,000 sq. ft. Expo marketplace, where you'll find vintage clothing like Disneyland dresses, accessories, hand-picked bags, local cosmetics, jewelry, eyewear, shoes, hats, and more.
Once you're done shopping, rock along with live musical performers. There will be a free dance lesson and presentation to enjoy as well!
Live Entertainment
Sat at 1 PM and 4 PM: Marquis & The Rhythm Howlers
Sun at 1 PM and 4 PM: Nat & Her Tiger Four
Disneyland Dapper Days Date and Details
Dapper Day Spring 2023 Expo at Disneyland Hotel
April 15, 2023: 12 PM to 6 PM
April 16, 2023: 10 AM to 6 PM
Spring Dapper Day Disney 2023 Outing to Disneyland at Disneyland Park
April 16, 2023
Please note that the Dapper Day Magic Kingdom at Walt Disney World Resort has a different schedule. So, be sure check the park's website.
Experience Dapper Day Disneyland
Make your day at Disneyland extra magical on Dapper Day. Step out in style wearing some seriously epic clothing and accessories. There's no set Disneyland dress code, so it's up to you how you pull off a sophisticated and fashionable look.
You're just encouraged to wear your best clothes. Enjoy the fun of Dapper Day events in refined style!
So, gather your stylish-minded fellows and get your Disney Dapper Days 2023 tickets now. While at it, you can encounter even more enchantment by visiting the other parks like Walt Disney World Resort.
Related Events