The south is entrenched in history. Immerse yourself in the stories of yesterday by visiting Myrtle Beach, South Carolina. Here you'll find multiple properties listed on the National Register of Historic Places. Make sure these Myrtle Beach historic sites are on your itinerary!
Myrtle Beach Atlantic Coast Line Railroad Station
Among the Myrtle Beach historic sites is a fascinating railroad station. The Myrtle Beach Atlantic Coast Line Railroad Station was built in 1937 and features architectural detailing reflecting Colonial Revival, Craftsman, and Mission stylistic influences along the exterior of the building. This station was a pivotal piece in the early growth of Myrtle Beach, transporting visitors back and forth between their destinations.
You can find the Myrtle Beach Atlantic Coast Line Railroad Station at the junction of Oak Street and Broadway between Jackson Street and 8th Avenue.
Myrtle Heights – Oak Park Historic District
This district encompasses 89 buildings and one contributing site. The majority of these oceanside residences were built between approximately 1925 and 1945. Their architectural design reflects Colonial Revival influence. While traveling between 32nd Avenue North and 46th Avenue North to find these Myrtle Beach historic sites, also keep an eye out for structures with Classical Revival, Tudor Revival, and Bungalow/Craftsman architectural styles.
Ocean Forest Country Club
Also on the list of iconic Myrtle Beach historic sites is the Ocean Forest Country Club. Located at 5609 Woodside Drive, the club and hotel were both designed by Raymond Hood. Hood was an influential New York architect who used Classical Revival architectural stylings as his influence for this building.
When exploring this historic site, notice that the original golf course is no longer intact but the oldest course dates back to 1946.
Pleasant Inn
This historic boarding house was built in 1927 and is one of the few remaining examples of the two-story boarding/guest houses built before Hurricane Hazel hit in 1954. Did you know that the same family has owned this home located at 200 Broadway in Myrtle Beach since 1929? The house also goes by the name, the William F. Simmons House. From the late 1920s to the mid-1950s, the house stood as a prominent coastal community resort for Myrtle Beach visitors.
Rainbow Court
Rainbow Court is a historic Myrtle Beach hotel with multiple buildings built between 1935 and 1959. The hotel is one of the few remaining small-scale, low-rise motels from prior to the 1954 Hurricane Hazel. It's one of the few Myrtle Beach historic sites to contain an outdoor pool! You can find the Rainbow Court hotel at 405 Flagg Street.
Which Myrtle Beach Historic Sites Will You Explore?
When planning your trip to see Myrtle Beach's history, make sure you get the best hotel and attraction deals from Reserve Myrtle Beach.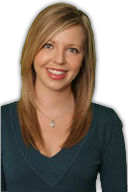 Ashley is Reserve Direct's travel expert, visiting Myrtle Beach to find the best travel tips, money-saving deals and insider information. With over 10 years of experience in first-hand-travel adventures, she shares her stories, advice, and current events to help you stay in the know.