Disneyland was the first Walt Disney Theme Park to open, which means it has a nostalgic feel and design that sets it apart from its sister parks across the globe. Many of the park's original attractions are still operating, and while they have evolved, they continue to stand the test of time. Which classic Disneyland attractions are worth the wait? Read on to find out.

1) Peter Pan's Flight
Recently updated for Disneyland's 60th anniversary, with new additions like digital pixie dust and floating figures of Wendy and the Darling Boys, Peter Pan's Flight delights children. During your flight with Peter Pan, you'll ride in a tiny pirate ship, launching out Wendy's window, flying over London and on to Never Never Land where the daring Captain Hook awaits. With unforgettable Disney characters and a story we all know, this ride continues to be a favorite for Disney guests.


2) Jungle Cruise
The Jungle Cruise continues to be one of the most beloved Disneyland attractions after all these years, despite largely remaining unchanged. Funny yet corny skippers keep the cruise lighthearted and make you crack a smile regardless how of many times you may have heard their oft-used jokes. Plus, the animated figures you encounter, like elephants, lions, hostile natives, and a menacing hippo, are total throwbacks—but that's part of their charm.

3) Mr. Toad's Wild Ride
Mr. Toad's Wild Ride takes guests on a zany adventure through England. Based on The Adventures of Ichabod and Mr. Toad, a story many may not be familiar with today, the twisting, turning ride has two-dimensional sets and some clever effects. However, it remains a park-goer favorite. In addition, it is one of the original dark rides that has been open at Disneyland since day one. As such, it's definitely one of the most classic Disneyland attractions and one every visitor should go one at least once.

4) Snow White's Scary Adventures
This ride was originally named "Snow White's Adventures," but after getting feedback on its scare factor the name was changed. Albeit it's really only (kind of) scary to those under six years old, the fright factor is there as its focus is more on the evil queen than sweet snow white. It's hard to find a more symbolic Disney princess than Snow White (she's part of the iconic princess trio that includes Aurora and Cinderella) and the childhood memories the ride elicits are hard to deny.

5) Mad Tea Party
On the outside, the Mad Tea Party is just a regular carnival-style spin ride. At its heart, though, this Alice in Wonderland themed ride has a dash of Disney magic. Go for a dizzying spin in one of the rides signature teacups for a not-at-all-maddening experience.

Bonus: Disneyland Railroad
The Disneyland Railroad is deemed one of the classic Disneyland attractions because it was Walt's favorite ride when the park opened in 1955. Disney was fascinated by trains and even pretended to be a conductor from time to time. Go on a grand circle tour to get an overview of the park, or hop aboard to for energy-saving transport between areas of Disneyland.
Classic Fun for Everyone
These rides offer Disney fun at it's finest. They were part of the original Disneyland vision. As such, they have a special place in the heart of many. Yes, they're worth any line you may encounter. However, do be sure to use Disney FastPass+ to skip the lines when you can.
Which classic Disneyland ride is your favorite?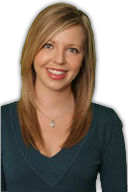 Ashley is Reserve Direct's travel expert, visiting Los Angeles to find the best travel tips, money-saving deals and insider information. With over 10 years of experience in first-hand-travel adventures, she shares her stories, advice, and current events to help you stay in the know.