Going on a vacation isn't as fun when you have to worry about your budget the entire time. Fortunately, there are many cheap things to do in LA. Here are the best of them!
It's difficult to enjoy a vacation in Los Angeles (or anywhere else, really) when you have to spend dollar after dollar on hotel rooms, souvenirs, attractions, and activities. If you know where to look, however, you can find cheap things to do in Los Angeles!
When visiting Southern California, being a budget traveler is not easy. With a little traveling tact, though, you can find many places in LA where you either don't have to spend a dime for admission or just have to pay an affordable fee.
Keep reading for our list of some of the most affordable things to do in Los Angeles! You'll enjoy an LA vacation with fascinating activities and sights at a price range within your budget.
1. Lounge on Los Angeles Public Access Beaches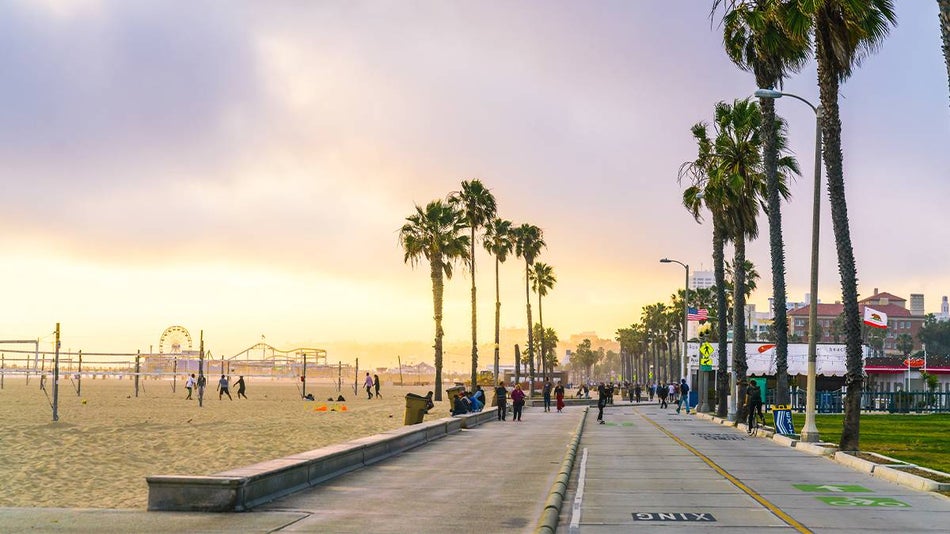 Lounging on LA's best beaches is arguably one of the best cheap things to do Los Angeles! Doing so doesn't cost much, aside from a minimal fee for parking. You may also want to purchase food and drinks at nearby kiosks and snack bars.
Los Angeles is home to several picturesque beaches, including:
Malibu Surfrider Beach
Huntington Beach
Cabrillo Beach
Venice Beach
Santa Monica Beach and Pier
Topanga State Beach
Alamitos Long Beach
Don't forget to pack beach towels, sunscreen, snorkeling gear, or even a surfboard if these activities are allowed at the beach. Additionally, if you're heading to Santa Monica Beach and Pier, you might as well visit Pacific Park! It's a free-admission theme park with stunning views of the Pacific Ocean.
2. Hike Los Angeles' Best Trails
The hiking trails in LA will make you wish you lived in Los Angeles. The best part is that hiking is one of the most inexpensive things to do in LA!
The hike up to the Hollywood Sign on Mt. Hollywood Trail is arguably the most popular hike in Los Angeles. If it's your first time in Los Angeles, it's an unspoken rule that you must view the legendary sign that inspired countless stars to make it on the big screen.
If you've already seen the Hollywood Sign, hiking the Runyon Canyon Park Trail is another can't-miss activity for outdoor lovers. Doing so will reward you with 360-degree views of the rest of Hollywood. In the process, you might even spot celebrities hiking with you!
3. Explore Los Angeles' Neighborhoods
There's far more to Los Angeles than meets the eye. While the glitz and glamor of Hollywood and Beverly Hills are attractive, the city's true culture and personality are found in the surrounding neighborhoods of Los Angeles County.
If you're looking for things to do in LA on a budget, consider renting a car or taking a ride-sharing service. Then, at your own pace, explore nearby Los Angeles neighborhoods such as:
Chinatown
Venice
Pasadena
Malibu
Long Beach
Culver City
The festive mood and colorful structures in Chinatown are every city photographer's dream. Meanwhile, in Venice, watching the bustling scene at Venice Skate Park and strolling along the Venice Canals are fun activities that immerse you in the everyday life of locals.
4. Stargaze at the Griffith Observatory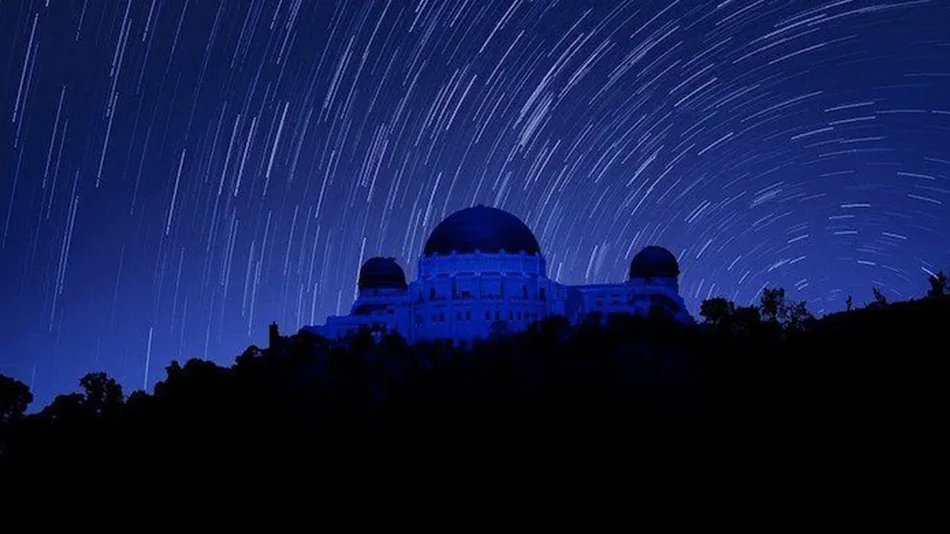 A trip to Griffith Observatory is a must for unbelievable views of Los Angeles, day or night. Best of all, admission to the grounds and building is 100 percent free. So, this is near the top of our cheap fun things to do in LA list! You can drive, bike, or even hike to Griffith Park if you wish to.
In addition, one of the best things to do in Los Angeles on a budget is to stay at the Griffith Observatory for a show of the stars. Throughout the year, the observatory offers free public star parties, which allow guests to use telescopes and view the night sky!
5. Los Angeles Museum Hopping
Los Angeles is home to an abundance of captivating museums, art galleries, and other educational attractions -- many of which boast affordable ticket prices. This is why visiting a museum is one of the best inexpensive things to do in Los Angeles!
If you're searching for things to do in Los Angeles that won't break your budget, we highly recommend a trip to any of these museums:
The Richard Nixon Library and Museum
Guinness World Records Museum Hollywood
California Science Center
LACMA (Los Angeles County Museum of Art)
The Getty Center
The Broad
La Brea Tar Pits and Museum
Aquarium of the Pacific
If you plan your trip just right, you may be able to take advantage of a free admission day, too!
6. Chow Down at the Original Farmers Market
Visiting farmers' markets when available is always a fun thing to do. When in downtown LA, doing so is one of the best cheap fun things to do Los Angeles.
A favorite destination among visitors and locals since the early 1930s, the Original Farmers Market combines Los Angeles' history with delectable food and an opportunity to learn from the local vendors.
The market itself is free to enter and stroll through, which makes it one of the things to do in LA cheap. However, once you start smelling the tantalizing aromas of coffee, baked goods, international cuisine, and more, you won't be able to stop yourself from grabbing a bite (or two) to eat!
7. Take a Sightseeing Bus Tour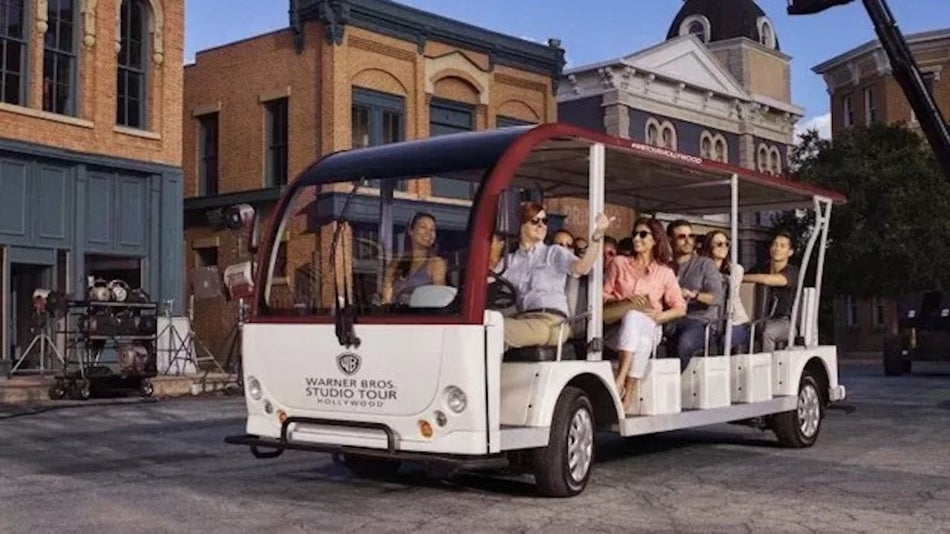 What would a list of affordable things to do in Los Angeles be without mentioning all of the cheap attractions and sightseeing opportunities?
You'll only need to pay for transportation. Most of the time, checking out bus tours in Los Angeles will let you save more than if you had paid for a rental car and gas!
The Big Bus Tours Los Angeles and Hop-On Hop-Off Los Angeles Bus Tour give you the opportunity to see the following LA attractions, most of which feature cheap, fun activities if you wish to stop:
Hollywood Boulevard
The Hollywood Walk of Fame
The Hollywood Sign
TCL Chinese Theatre
Griffith Park
Rodeo Drive
Santa Monica Pier
Sunset Strip
8. Discover Los Angeles' Hidden Gems
You never know what hidden gem or local hotspot you'll find in Los Angeles! Discovering some of these hidden spots is one of the fun cheap things to do in California.
The hidden gems of Los Angeles include the Sunken City, where broken foundations and remnants of vehicles remain as proof that almost a century ago, people used to live here.
You can also visit the Box Canyon in LA and admire the views! This is on our list of cheap stuff to do in LA. Just pay for parking and then walk all the way!
You might want to bring a good camera because the place totally deserves a spot on your Instagram feed! Expect narrow ravines, slot canyons, oases, and vividly-colored badlands as a backdrop to an IG-worthy moment.
Where to Stay on a Budget in Los Angeles
Los Angeles hotels can be expensive and beyond the budget, so many people opt out of possibly having the greatest vacation in LA.
However, if you know where to look, there are actually several affordable hotels that are near some of the top attractions in and around Los Angeles. Here are just a few of them:
Good Nite Inn Buena Park
Sonesta Irvine
Quality Inn & Suites Oceanside
Days Inn by Wyndham Buena Park
Use the Go Los Angeles Explorer Pass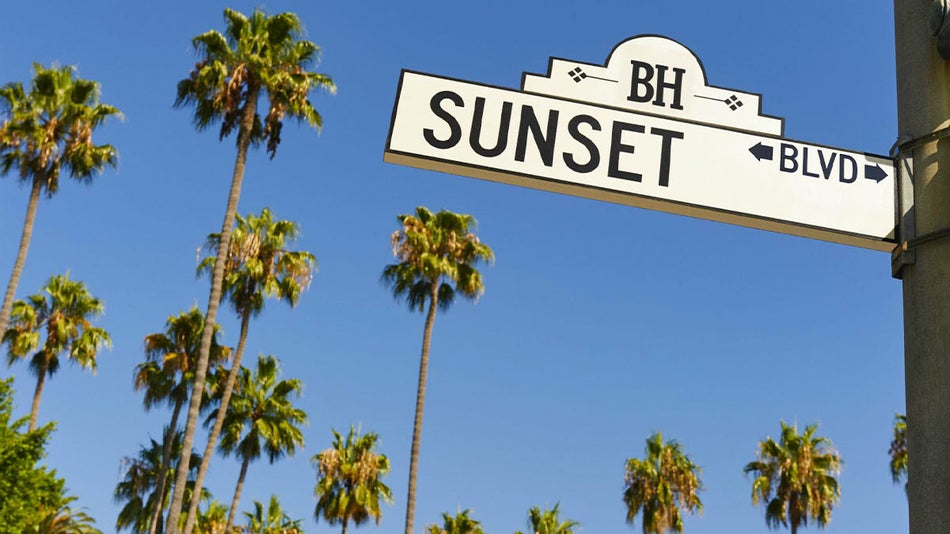 Why spend more when you can save big with the Go Los Angeles Explorer Pass instead? There are many opportunities to spend less while exploring more of Los Angeles' top attractions! Grabbing the Go Los Angeles Explorer Pass is one of them.
You can search for "fun cheap stuff to do near me" or "cheap activities Los Angeles" when in LA. Most likely, a number of the LA attractions that you'll see are all even more affordable with the Go Los Angeles Explorer Pass.
Visit up to 7 top LA attractions for less such as the Warner Bros Studio Tour Hollywood, Madame Tussauds Hollywood, La Brea Tar Pits and Museum, and so much more!
Explore the City of Angels With These Cheap Things to Do in Los Angeles!
Plan a chill beach day on the sparkling Los Angeles shores. Then, get out and about on the town to soak in the architecture and historical charm of this beloved city!
Once you're done, retire to a luxurious room in a Los Angeles hotel (at a discount, of course!). Tripster is here to help you make the most of your money and your vacation time!
Which of These Cheap Things to Do in Los Angeles Are You Exited to Try?
Tell Us in the Comments!