Wondering when is the best time to visit Branson Missouri? We'll help you decide depending on what experiences you're looking for!
If you're planning a trip to Branson, you probably have a few questions. "When is the best time to visit Branson?" may be on top of your mind, especially if you want to get the best experiences that the beautiful Ozark mountains have to offer. The answer depends on the activities, budget, and type of trip you desire. So follow along as we share all the details you have to know before deciding what is the best time to visit Branson MO!
Branson Peak Seasons
Wondering what is the best month to go to Branson Missouri?
If crowds aren't your thing, you'll want to avoid the two busiest Branson travel seasons—summer and winter. Summer attracts large family crowds seeking summer vacations while winter brings in crowds who love the city's Christmas celebrations.
Spring is the first season offering smaller crowds. With the Branson shows and attractions typically opening in early March, this season offers a full range of entertainment but with less hustle and bustle. Keep in mind, though, Branson does attract a family Spring Break crowd so there can be busy weeks during this season from late March to early April.
Similarly, fall is a less crowded time of year to visit the area. Families with kids have started school leaving the attractions open to those with more flexible schedules.
Aside from deciding whether you want to go during peak or not, you also have to decide which activities you prefer to experience! Each season offers a unique combination of indoor and outdoor adventures.
Branson Activities and Tips for Each Season
Spring
Branson really starts to bloom during spring, with the ideal spring months to visit being April and May. With the temperature in Branson Missouri in April in the lower to upper 70s, the weather is warm but not hot. "Branson MO weather April" is perfect for outdoor activities!
Visit Silver Dollar City, Branson's most popular theme park, and experience the wildest roller coasters on this side of the Ozark Mountains!
For more outdoor activities, head over to the manmade Table Rock Lake! Don't forget to bring your hook and line as this top fishing spot is home to large numbers of Kentucky spotted bass, white bass, bluegills, and catfish of all sizes.
If you happen to visit in March and you are welcomed by wet and chilly weather, there are tons of Branson indoor attractions to keep you warm and entertained!
Dolly Parton's Stampede is an indoor dinner attraction that will make you feel as if you are witnessing an outdoor adventure! This world-class entertainment features 32 magnificent horses, equestrian stars, breathtaking aerial acrobatics, and original new music from Dolly herself aptly titled "Wild Horses". Watch a cast of top-notch riders thrill you with daring feats of trick riding and friendly competition!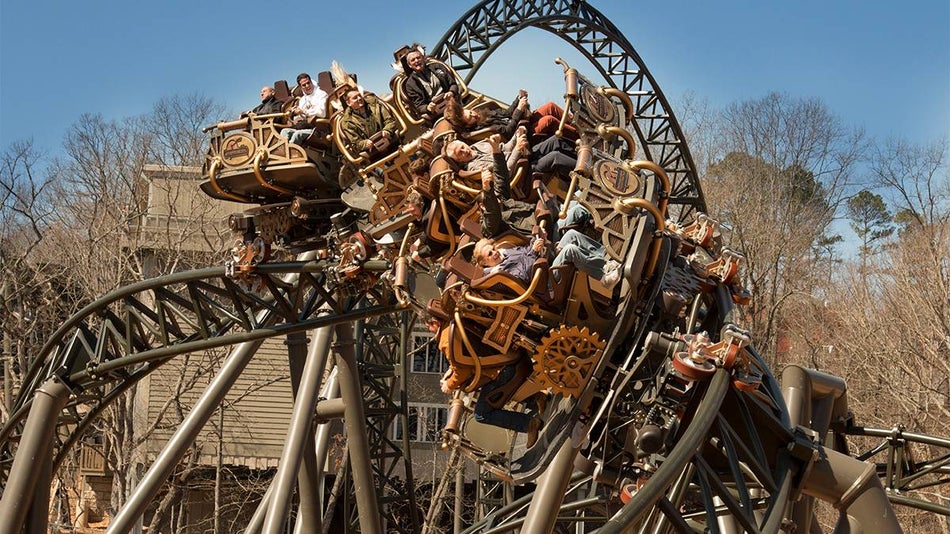 WonderWorks Branson and the World's Largest Toy Museum are equally entertaining Branson indoor attractions, especially for families with kids! The former is a science-focused, indoor amusement park that houses three stories of hands-on and interactive exhibits that will challenge your mind and spark the imagination, while the latter will make your inner child run rampant in a museum filled with more than 1 million toys!
Looking for Branson shows in March 2023 or any time during Spring? Not to worry! Most Branson shows start re-opening in Spring. The incomparable Reza - Edge of Illusion, for instance, has opened its doors for the year and will be mesmerizing guests of all ages with a real-life helicopter appearing out of thin air, breathtaking fire stunts, and grand-scale illusions.
Summer
Summer is the prime travel season for Branson, MO. Lasting from late May through August, this season features temperatures in the mid-80s to lower 90s. In a word, it can get hot, especially in the months of June July and August! Pack up with warm weather essentials, including sunscreen and a cap.
However, summer is also when all shows, and attractions are in full swing and is arguably the best time to visit Branson MO. Plus, it's a great time to enjoy the sun and fun available at the Ozark Mountains.
Top outdoor activities in Branson in the summer include ziplining. With world-class zipline courses nestled amongst beautiful mountain ranges, there's no question why! Shepherd of the Hills Vigilante Ziprider and Zipline Canopy Tour are two of the best zipline tours that are popular for families.
Looking for more fun things to do under the sun? The Copperhead Mountain Coaster and The Track Family Fun Parks are two great activities to enjoy Gatlinburg outdoors with the family. Then head over to The Branson Ferris Wheel in the evening to enjoy views of beautiful Branson with dazzling musical and light performances to boot!
Too hot to explore Branson on foot? Book a seat for the Showboat Branson Belle or the Branson Duck Tours! Aboard the Showboat Branson Belle, you will dine on a three-course scrumptious meal while enjoying a lively musical variety show on Table Rock Lake. Aboard the Branson Duck Tours, meanwhile, you'll tour Branson by land and water with expert local guides who will make you sing and laugh along the way!
There is so much to do in Branson in summer. Whether you prefer to enjoy Branson's beautiful views inside a comfortable amphibious vehicle or fully explore the Ozark Mountains in full swing, the choice is yours!
Fall
September and October see temperatures in the lower-mid 70s. Average highs are still pretty comfortable to walk around. As such, this season tends to attract crowds seeking all of Branson's famous attractions but wants to avoid the heat of summer. The weather in Branson during fall average high temperatures decreases from 87°F to 54°F.
In addition, visiting during the fall means viewing the beautiful autumn foliage. Fall in Branson is the perfect time to take photos of fantastic fall colors. The Ozarks offer some of the country's most beautiful scenery, and autumn only boosts the views with maples, oaks, ashes, and hickories turning into their most vibrant colors.
When not enjoying the beautiful fall foliage around Branson, we recommend checking out live shows on offer at The Strip, also known as the buzzing Branson Theatre District. Branson's entertainment district is home to over 120 world-class live shows performed in 30 stunning theatres, where you can watch world-class performances such as:
The Titanic Museum Attraction is also nearby. It's worth a visit if you want to see the world's most iconic ship's fully re-created cabins, parlors, and the infamous $1-million Grand Staircase.
Winter
November and December are ideal months to visit Branson for several reasons. First, the winter weather is relatively mild with average temperatures in the upper 40s. The second is the all-out extravaganza that is Ozark Mountain Christmas! Branson celebrates the holidays in style with shows, attractions, and events, all paying tribute to the reason for the season.
Branson Holiday Lights Tour attracts locals and visitors of all ages. Each year, the VIP Tours of Branson arrange the most dazzling Christmas light displays, including the Branson-lighted Nativity. You will hop aboard a gorgeous luxury Mercedes-Benz Sprinter coach and head into town to see some of the most stunning holiday lights in all of Branson.
It's the best time to visit Branson MO if you don't want to miss holiday specials such as:
The absolute lowest prices occur during the winter season, specifically in January and February which are also the coldest months in Branson. Hotel prices are slashed, making a visit super cheap. The best Branson hotel deals are always on Tripster, so keep your eyes peeled for special offers!
There is a downside, though. Many of Branson's entertainment options are shuttered during this time. Officially, it's known as the "off-season." If you're just looking for a relaxing getaway filled with good food and quality shopping, you can really make the most of a visit during this time.
Fortunately, there are still some family-friendly Branson attractions that remain open throughout the year, such as the Butterfly Palace & Rainforest Adventure and Fritz's Adventure.
The Pancakes & PJs Cruise on the Showboat Branson Belle is also an ideal option if you plan to spend the festive holidays surrounded by the scenic Table Rock Lake. Put on your favorite jammies, hop aboard, and join the holiday sing-along and festive show filled with merry music, comedy, dance, and fun galore! Of course, Santa will be ready to take tons of photos with the kids after they enjoy a hearty breakfast served onboard.
Best Time to Go to Branson MO
If you want to make the most of what Branson has to offer, the absolute best time of year to visit Branson MO is during the summer. You'll enjoy the full Branson experience, from theater entertainment to theme park thrills and outdoor adventures.
If you're looking for the best time to visit Branson for the most entertainment options, the answer is summer. This season generally sees all of the area's mainstays performing along with traveling productions and special performers making appearances.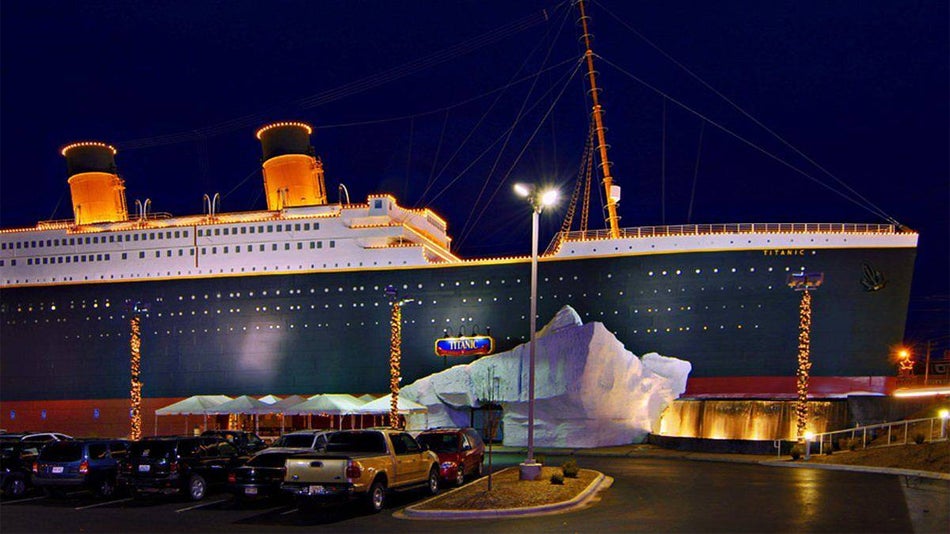 Similarly, the winter/Christmas season offers an entirely new variety of entertainment. Shows in the area, as well as attractions, transform during this time to offer completely new experiences.
Of course, vacation costs will be at their highest during summer. But, if you plan ahead and budget accordingly, you'll be able to easily determine how much it'll cost to go to Branson. Plus, it's also easy to organize a Branson budget vacation.
For more savings, check out Tripster's Branson Vacation Packages below!
Branson Missouri Vacation Packages for All Seasons
Another way to save money, no matter what time of year you go, is to bundle your Branson attraction and show tickets with your hotel reservation through Tripster. In addition to the already low ticket prices, you'll receive extra savings on a hotel room! You can build your ideal vacation package and reap the rewards at the same time.
Whether you choose to spend a day or a month in Branson, Tripster's vacation packages and ticket bundles will help you plan the best Branson adventure.
When is Your Favorite Season to Visit Branson? 
Leave us a comment below!