If you're also this kind of traveler and are gearing up to visit the Ozarks, this Branson packing list will come in handy!
I have a confession: I love to travel but I despise packing.
I'm the type of traveler who puts off packing until the last possible minute. I know, it's not the best tactic. But, what helps me along the way is a packing list! These lists speed up the packing process and ensure I never forget an important item.
Create Your Own Branson Packing List
No two travelers are the same. While I might prefer to hit up the roller coasters with my Silver Dollar City tickets and go for a hike in the mountains, you may want to see an iconic Branson show and go shopping at the outlet malls. With this in mind, it is imperative that you use our Branson packing list as a starting point and create one exclusively for your vacation needs.
Clothing
Your clothing choices will all depend on the season and the weather forecast. Due to Branson's location, terrain, and climate, don't be surprised if it's chilly one day and warm and sunny the next. Always check the weather forecast before packing for your trip to Branson.
I recommend you pack the following clothing items when traveling to the Ozarks:
Undergarments
Pants
Shorts
Shirts
Tank Tops
Sweatshirts/Sweaters
Pajamas
Socks
Comfortable Walking Shoes
Hiking Shoes and/or Tennis Shoes
Swimsuit
Sunglasses
Light Jacket
If you plan to visit Branson in the fall or winter seasons, you may want to bring a heavy jacket, scarf, gloves, and a warm hat. Remember to check the forecast before packing!
Toiletries
Of course, you can't leave home without packing the essentials, including your personal toiletries. Make sure your Branson packing list includes these crucial travel items:
Toothbrush and Toothpaste
Eyewear
Deodorant
Shampoo
Hair Conditioner
Face Wash
Soap
Razors
Shaving Cream
Makeup
Hairbrush
Hairdryer
Hair Products
Personal Medicines
If by chance you do forget any of these items, call down to the front desk of your Branson hotel. They should have travel-sized toiletries for you to use. If not, there are plenty of convenience stores located around town.
Miscellaneous Travel Items
Depending on your transportation plans or vacation itinerary, there may be a few miscellaneous items you need to pack. Start with these basics and build out your Branson packing list to accommodate your travel plans:
Laptop and Charger
Cell Phone Charger
Books
Camera and Batteries
Toys and Activities for Kids
Activity/Show Tickets and Hotel Reservations from Tripster
Packing for Outdoor Adventures
From spending the day at Table Rock Lake to browsing the thrills at Silver Dollar City, you will spend a great deal of time outdoors in Branson, MO. Bring these items to ensure you have a comfortable vacation and not one filled with sunburn!
Hiking Backpack/Daypack
Sunscreen
Bug Spray
Hiking Poles
Refillable Water Bottle
Umbrella
Ponchos
Rain Jacket
If you have a specific excursion or activity planned, such as ziplining, you'll want to double check what they require you to bring and/or wear. Most activities require guests to wear closed-toe shoes and weather-appropriate attire.
Branson Packing List Tips
To complete your perfect packing list, you'll want to keep these tips in mind.
No Dress Code Needed
If you plan to attend one of Branson's many shows, you might believe they require a specific dress code. Think again! While it's perfectly acceptable to dress up for a night at the theater, it's also okay to come in comfortable attire. After all, you are on vacation. There's no need to dress to the nines!
Pack Layers
Because of Branson's on again, off again weather patterns, it is in your best interest to pack layers of clothing. Bring a jacket, a few pairs of pants, and even a long sleeved shirt or two—just in case.
Bring Comfortable Walking Shoes
Quite possibly the most important item you should pack is comfortable walking shoes. With so much to see and experience in Branson, you'll be on your feet for the majority of your trip. Comfortable walking shoes such as tennis shoes will help you make the most out of your visit without being in pain!
Review Your Travel Plans
When putting together your Branson packing list, be sure to review what activities and attractions you have planned. For instance, if hiking is on your itinerary, bring hiking shoes as well as outdoor attire. On the other hand, if you have tickets to tour the Titanic Museum, you'll want to pack comfortable clothing and walking shoes.
Weigh Your Suitcase
If you are flying to Branson, weigh your suitcase before going to the airport. Travelers who plan to check a bag for their flight are subject to a fee if overweight. Also, some airlines won't let the baggage on the plane if it is overweight. Try to pack as light and as strategically as possible.
If you need to fit a lot into your suitcase, use the rolling technique for clothing! You'd be surprised how effective this tactic is.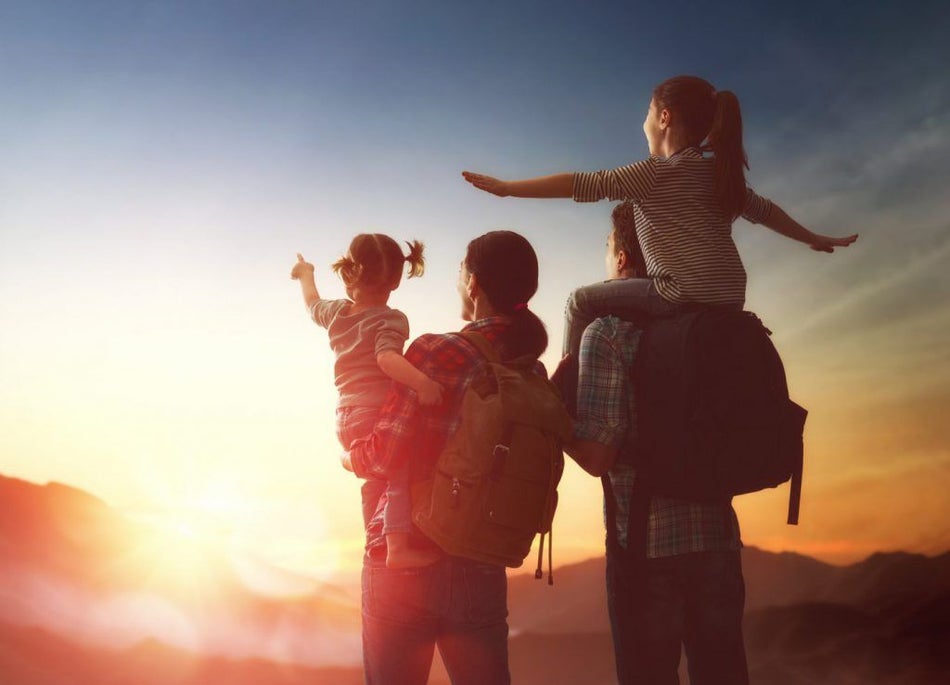 Start Packing for Your Trip to Branson
Get excited. You're going to Branson, MO!
But before you go, there's one last thing you'll need. Your tickets to Branson's top attractions! While you might not need to physically "pack" these, remember to get your tickets in advance from Reserve Branson. You'll save money and skip the long ticket lines. It's a win-win.
Have you visited Branson before? What did you pack? Share your travel advice in the comments!