You probably already know Branson, Missouri is a fantastic place to vacation for families. You might be surprised to find out it's also an ideal place for couples to getaway.  The rolling hills and lush valleys of the Ozark Mountains set the perfect romantic vibe, while the things to do in Branson for couples create fun ways for sparks to fly!
Things to Do in Branson for Couples
1) Cruise Table Rock Lake
If you love nature like this gal, the outdoor paradise of Branson will give you plenty to do. Tops on my list is renting a boat on Table Rock Lake, the crown jewel of Branson lakes, and cruising the waters with your sweetheart. Have you ever seen anyone have a bad time while on the lake? I didn't think so! You can swim, ski, tube, wakeboard, sunbathe and simply relax.
2) Hit the Trails
They say exercise releases endorphins, so why not work up a sweat with your sweetheart by hitting the trails of the Ozarks.  One of the most pristine places to do so is Dogwood Canyon Nature Park. The 2,200-acre park includes cascading waterfalls, walking trails, forests, fields and more. Activities like horseback riding and fishing are offered, too, so you can easily make a day of it. Other hiking options include Busiek Forest, Lakeside Wilderness Trail and Ruth and Paul Henning Conservation area.
3) Take to the Sky
If you want to really splurge on your love, treat them (and yourself) to a helicopter tour of Branson. Two operators, Branson Helicopter and Chopper Charter, take riders up, up and away, and over the magnificent scenery of the Ozarks. Tours start as low as $30, so it's much more affordable than you may think. Of course, there are deluxe tours covering all of Branson that cost upwards of $150 per person. The choice is yours, but either way, you'll get a birds-eye-view of the spectacular scenery the Ozarks has to offer. Another super romantic idea is a hot air balloon ride with Branson Balloon. At $275 per person, the price is steep but the experience is once-in-a-lifetime and totally swoon-worthy.
4) Ride the Rails
Take a step back in time by finding romance on the rails. The Branson Scenic Railway, headquartered at the historic 1905 depots, choo-choos its way through the foothills and mountains of the Ozarks during a 40-minute trip.  I encourage riders to move about the cars and experience the views from every angle.  The wide windows of the lower level provide a decent expanse of the landscape, but the real views are found up top—in the panoramic dome cars. Take your experience up a notch by adding a candlelight dinner. April to October a dinner train is hosted each Saturday at 5pm. Four-courses over candlelight creates a retro night worth sharing.
5) Spend the Day at Silver Dollar City
Think this theme park is just for kids? Think again! Branson's premier attraction, Silver Dollar City, immerses guests in an 1880s setting but the rides pack seriously modern day fun. As a result, it's one of the top things to do in Branson for couples. Join in mutual-screaming inducing, adrenaline-rushing coaster fun on the loop-filled WildFire, the barrel-rolls of Outlaw Run and the blast-off of PowderKeg. Slow things down with a ride on the Fling Swings, before cooling off on the Lost River. There's so much to see and do at this park, from craftsmen demonstrating to entertaining shows, making a day of it will be a breeze.
6) Dinner for Two
If you want to cap off your day in Branson with a romantic meal for two, go to Top of the Rock. Located just a few miles south of Branson, the views alone will wow your sweetheart. Set on a mountaintop overlooking sparkling Table Rock Lake, panoramic views surround you at every moment. The Osage Restaurant is the main dining establishment, but you can also eat at Arnie's Barn or the Buffalo Bar. End your night with a drink of the cozy patio, as the fireplaces flicker before you. A second suggestion is Level 2 Steakhouse at the Hilton Promenade.
7) Upgrade Your Stay
When it comes to things to do in Branson for couples, don't make the mistake of overlooking where you stay. If you want the romantic sparks to fly, upgrade where you spend the night. At upscale hotels, like Chateau on the Lake, will put you in the mood for love. Even better, the hotel is perched on an Ozark Mountain with pristine views of Table Rock Lake in every direction. If you really want to indulge, book a couples massage for two at the Chateau Spa. A fine dining restaurant and lounge make the resort all an encompassing choice for a romantic retreat.
Feeling like you're ready to whisk your loved one away? With these things to do in Branson for couples you're sure to have a sweet vacation. When you're ready to plan your romantic getaway, Reserve Branson will be here to help!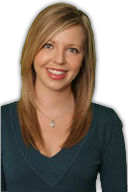 Ashley is Reserve Direct's travel expert, visiting Branson to find the best travel tips, money-saving deals and insider information. With over 10 years of experience in first-hand-travel adventures, she shares her stories, advice, and current events to help you stay in the know.