If you're gearing up for a trip to Maui, chances are you're having trouble deciding what to do while on the island.
Do you start your day swimming in the ocean? Do you sign up for an island tour? There are so many options!
However, when you add the best things to do in Maui to your vacation itinerary, you'll never have a dull moment!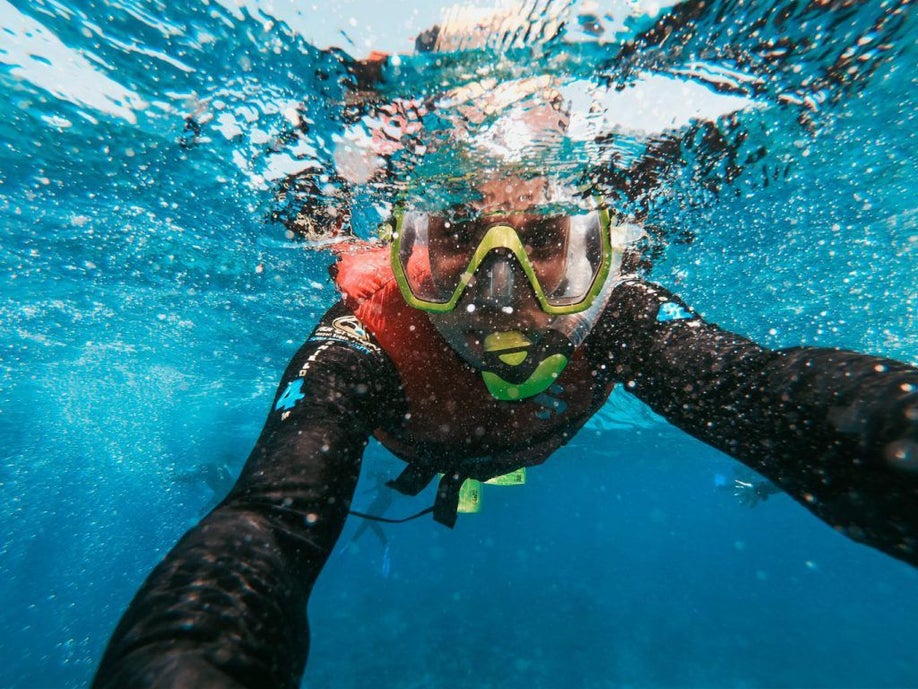 The 10 Best Things to Do in Maui
1. Go Snorkeling
Imagine swimming through the vibrant coral reef, past schools of tropical fish, and coming face-to-face with a majestic sea turtle. This is all possible when you go snorkeling at Maui's top snorkel spots, such as:
Turtle Town
Honolua Bay
Coral Gardens
Five Caves
Rent a mask, snorkel, and flippers from a nearby surf shack or stand and get ready for the adventure of a lifetime!
Remember, when you're snorkeling, do not step on the coral and leave a safe distance between you and any marine life you come across. This is their home, not yours! Be sure to wear reef-safe sunscreen, too.
2. Attend a Luau
Of course, one of the best things to do in Maui is a luau! The island is home to several luau performances, so you're in for quite a treat—regardless of which show you choose to attend. A few of Maui's top luaus include:
Maui Nui Luau
Te Au Moana Luau
Each luau tells a different story, serves a delicious buffet meal, and features a talented cast of dancers, musicians, and actors. To ensure you have a seat, get your luau tickets in advance.
3. Lounge on the Beach
A trip to Maui wouldn't be complete without at least one day dedicated to relaxing on the beach. Maui is home to some of the world's best beaches, meaning you'll kick back on white-sand beaches with crystal clear water and unbelievable views.
Among the most popular Maui beaches are:
Kaanapali Beach
Keawakapu Beach
Wai'anapanapa State Park
Hamoa Beach
Makena Beach State Park
Kapalua Beach
Look into the parking and crowd situation of your chosen beach before you go. Certain beaches have limited parking spots and become overcrowded early on in the day.
4. Go on a Helicopter Tour
Unless you're afraid of heights, it's easy to see why a helicopter tour is among the best things to do in Maui!
After you go through your safety briefing, you'll soar high above Maui's beaches, mountains, parks, waterfalls, and other natural wonders. Throughout your trip, your captain will provide insight into local history, scenic views, and other captivating stories about the island.
Plus, many helicopter tours also offer videos and pictures of the flight as part of your experience!
5. Drive the Road to Hana
You can't visit Maui and not see the Road to Hana. This historic path through the island is filled with unbelievable views, Hawaiian culture, and local stores and restaurants. Also known as the "Highway to Heaven," a trip down this iconic road is a must for any Maui vacation.
A few of the best stops along the way include:
Twin Falls
Puohokamoa Falls
Wailua Overlook
Hana Lava Tube
For those who don't wish to drive the Road to Hana on their own, you can also sign up for a guided tour!
6. Discover Maui's Culinary Treasures
From fresh seafood to cultural dishes and 5-star restaurants, Maui's culinary scene is off the charts. If you're a self-proclaimed foodie, there's no better way to spend your Maui vacation than on a food tour.
The Authentic Taste of Maui tour brings you to 7 food locations where you'll sample more than 17 local Hawaiian dishes, as well as locally brewed beer. There's no need to eat beforehand—you'll be stuffed by the end of your tour!
7. Visit the Maui Ocean Center Aquarium
If you're visiting the island with kids, one of the best things to do in Maui is the Maui Ocean Center Aquarium.
A three-acre, state-of-the-art aquarium and marine park, Maui Ocean Center offers family-friendly and educational fun for all ages. The aquarium is home to 60 self-guided, interactive exhibits with a variety of fish indigenous or endemic to Hawaii, such as Scarlet Cleaner Shrimp, Spotted Eagle Ray, Reef Triggerfish, and more.
Your family will love exploring ocean life at this hands-on aquarium. Just don't tell the kids they're learning while on vacation!
8. Explore the Sacred Haleakala National Park
Haleakala National Park is known for its breathtaking sunrises and volcanic landscape. The national park is also a sacred spot for native Hawaiians.
In addition to making reservations for the epic sunrises and sunsets, visitors have the opportunity to go hiking, swimming, and camping at the national park.
However, before you go, know that the weather on top of the volcano can be quite chilly. Bring layers!
9. Explore Iao Valley State Park
Another of Maui's natural wonders is found at Iao Valley State Park. Kuka'emoku, also known as the Iao Needle, is an erosional feature which abruptly rises approximately 1200 feet from the valley floor.
This natural phenomenon is accessed via an easy 0.6-mile paved hike. Along the way, you'll see many of Hawaii's native plants. Iao Valley State Park is considered one of the best things to do in Maui due to its immersive environment and ease of access.
10. Reserve a Spot on a Whale Watching Tour
Lastly, whale watching tours are one of the most popular activities for Maui tourists. For many, the opportunity to see a whale breaching or along the crest of the water is thrilling.
However, these tours only happen between November and March each year due to whale migration patterns. Be sure to book your tour far in advance if visiting Maui during this time period. With the limited timeframe for peak whale watching, tours fill up fast!
Experience the Best Things to Do in Maui on Your Trip
Ready to jet off to Maui? Make sure you add these things to do to your itinerary and book your Maui vacation today!