Island bliss awaits on the tantalizing island of Maui. Fill your Hawaiian vacation itinerary to the brim with plenty of things to do!
If you're racking your brain to figure out what to do in Maui, you've come to the right place. Pull up a (beach) chair and sit back as we explore the possibilities.
A mix of exciting excursions and lazy beach days is the perfect Maui vacation concoction. Once you've had your fill of sun and surf, get out and about on the island! If you're a daredevil, ziplining and helicopter tours are probably right up your alley.
Those who prefer a more chill vacation will enjoy drifting away on a cruise or spending the sunset at a luau. Sample the area's exotic cuisine or mingle with Hawaii's exotic fish! Either way, you'll experience true tropical paradise during your time in Maui.
Keep reading so you can decide what to do in Maui for the vacation of a lifetime!
About Maui
The island of Maui is a Hawaiian wonderland -- the perfect setting for a whimsical beach vacation. Beaches like Kapalua Beach, Kaanapali Beach, and Wailea Beach are ideal for sunny afternoon snoozes and breezy evening sunsets. So get some sun and catch some waves! There are about 80 different beaches to choose from.
Break away from the beach, however, and you'll see that the ocean shore is just the beginning of the enchanting "Magic Isle." If your question is what to see in Maui, our answer is everything! Vast expanses of tantalizing green come in the form of forests and valleys. In fact, there are so many valleys that Maui is also tagged the "Valley Isle." Most of the island is only 200 feet above sea level.
Opportunities to hike are plentiful at Haleakala National Park and Iao Valley State Park. Long walks through the humid, tropical air are best rewarded with a dip in refreshing turquoise seawater.
If hiking sounds a bit too sweaty and strenuous to you, you can enjoy gorgeous Maui scenery from the comfort of your air-conditioned car! The Road to Hana is a classic scenic drive that twists and turns around visions of forests and waterfalls. Get out of the car for some fresh air at a scenic overlook or park along the way.
Maui is also known for whale watching. These exquisite mammals take to the Maui seas every year from approximately November to May.
Some of the top Maui attractions include:
Once you return to civilization, Maui cities are less populated than the tourist hotspot Oahu. So, you'll have more opportunities for privacy and smaller crowds to deal with! Shop 'til you drop or satisfy your appetite with authentic Hawaiian cuisine at one of the many restaurants. 
Fun Fact: Oahu's North Shore is well-known for surfing. The famed Vans Triple Crown of Surfing is hosted here! 
Here are the top things to add to your Maui vacation itinerary! 
Go Snorkeling
Visions of tropical fish in every shape and shade are just part of the oceanic wonder in store when you go snorkeling. Coral reefs bring the underwater world to life with an array of textures. Glide through cool, clear water and come face-to-face with truly majestic sights.
If you're ready to dive in and see the sunlight streaming through the waves, it's time to scout out one of Maui's top snorkel spots:
Turtle Town

Honolua Bay

Coral Gardens

Five Caves
Rent a mask, snorkel, and flippers from a nearby surf shack, and get ready for this Maui must-do!
Before you go, keep these snorkeling tips in mind:
Don't step on or touch the coral

Keep a safe distance from marine life

Wear

reef-safe sunscreen
Pro Tip: Want to experience aquatic awe without actually getting wet? The Maui Ocean Center covers a span of three acres and offers some spectacular sea life views.
Attend a Luau
No one parties quite like the Hawaiians. The beach is the perfect setting for a delectable Hawaiian feast and riveting show!
Get a taste of authentic Hawaiian culture (and food!) when you attend a luau.
A couple of Maui's top luaus include:
Each luau tells a different story, serves a delicious buffet meal, and features a talented cast of dancers, musicians, and actors. To secure your seat, grab luau tickets in advance!
Lounge on the Beach
A trip to Maui isn't complete without at least a day or two dedicated to relaxing on the beach! So spread out your towel on the soft sand and get ready to do some tanning. 
Once your skin is hot to the touch, thanks to the sun, take a dip in the cool ocean waves before returning to your spot on the sand! Going to the beach is undoubtedly one of the top things to do in Maui.
Pro Tip: One of the unique draws of Hawaii is its black sand beaches. One such beach on Maui is Wai'anapanapa Black Sand Beach. If you get the chance to lay out on the black sands while you're there, you have to take it!
Before you go, make sure your beach bag is stocked with:
A good beach read

Sunscreen

Water

Snacks

Sunglasses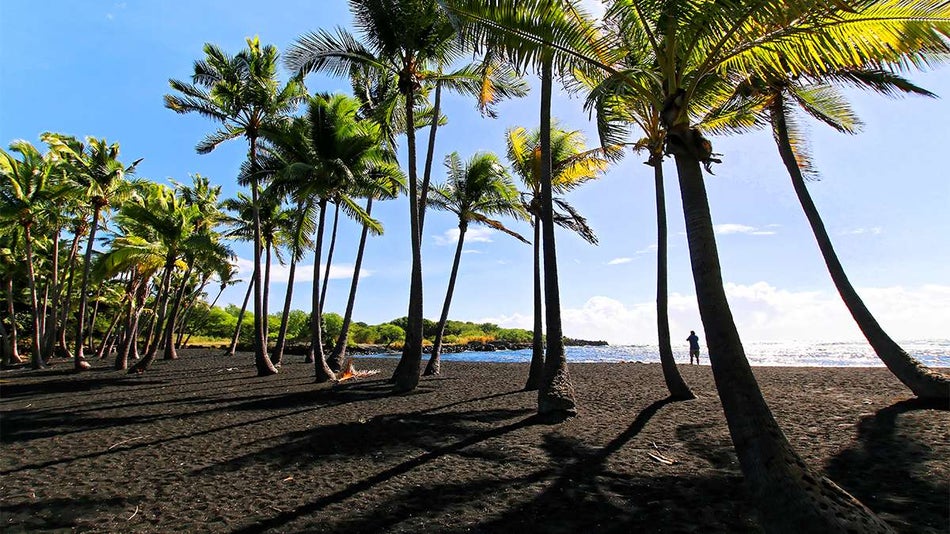 When on Maui, you'll have plenty of beautiful beaches to choose from! Soak in the salty air on some of the most popular Maui beaches:
Kaanapali Beach

Keawakapu Beach

Hamoa Beach

Makena Beach State Park

Kapalua Beach
Pro Tip: Be sure to research the parking situation of your chosen beach before you go. Certain beaches have limited parking spots and become overcrowded depending on the time of day. Have a backup plan in place for parking, or find out which days are least crowded!
Take a Helicopter Tour
The best view of Maui is a bird's eye view! Take to the sky on a Maui helicopter tour. Scared of heights? No worries! Pilots are well-trained to ensure your safety. 
Soar high above Maui's beaches, mountains, state parks, and waterfalls. Lush green forests juxtaposed with foamy teal waves form a captivating landscape. Narration by a knowledgeable guide fills you in on the history of everything you're seeing.
A few of the helicopter tours on Maui include:
Drive the Road to Hana
We'd be amiss if we forgot to mention the epic Road to Hana. This historic drive through the island is filled with unbelievable views, Hawaiian culture, and local restaurants that make it a Maui top 10 attraction. Also known as the "Hana Highway," a trip down this iconic road is a must for any Maui vacation.
Don't just stay in the car the whole time! A few of the best stops along the way include:
Twin Falls

Wailua Overlook

Hana Lava Tube

Pipiwai Trail
If you're worried about keeping your eyes on the road while passing by such spellbinding views, take a guided tour instead! This way, you can stay fully focused on the views while someone else handles the driving.
Discover Maui's Culinary Scene
From fresh seafood to cultural dishes and five-star restaurants, Maui's culinary scene is off the charts. If you're a self-proclaimed foodie, there's no better way to spend your Maui vacation than on a food tour. Cities in Maui, Hawaii, present impressive restaurant portfolios!
A few fan-favorite restaurants to add to your list include:
Down the Hatch

The Gazebo

Coconut's Fish Cafe

Ululani's Hawaiian Shave Ice

Cheeseburger in Paradise
Whether you're searching for a luxurious restaurant with a seaside ambiance or a charming hole-in-the-wall haunt, Maui delivers. Feast on ultra-fresh seafood or stick to less exotic but equally flavorful tastes!
Go on a Cave Quest
Set off on a Goonies-inspired adventure on the Maui Hana Cave Quest tour! Journey along the Hana Coast before making it to the intriguing Ka'eleku Caverns. Keep your eyes peeled for treasure.
Pro Tip: Another one of Maui's natural wonders is the Nakalele Blowhole. Explorers won't want to miss this natural geyser!
The tour includes hiking through dense rainforests and even time to go for a swim! Additionally, satisfy your appetite with a Pacific Rim Cuisine Lunch. This is one of the Maui best things to do.
Photo Alert: Frozen in time, a lava tube is one of the main spectacles found at Ka'eleku Caverns. Don't miss a chance to snap a photo or two in front! Or, take a quick video as you walk through the tube and upload it to TikTok once your tour is over. 
Explore Haleakala National Park
Known for its breathtaking sunrises and volcanic landscape, Haleakala National Park is an essential addition to your list of things to do on Maui! This awe-inspiring scene is home to many endangered species and glimpses of Hawaiian culture.  
Bask in the glow of a Maui sunset at the national park. Watch as striking shades of purple, red, and orange spread across the spacious sky! We recommend hiking to the summit of this volcano for the best vantage point. Here, you'll get to watch it from above the clouds. Dreamy!
Pro Tip: If you want to catch the morning colors that light up the sky each day at Haleakala National Park, be sure to make reservations ahead of time! This is such a popular sunrise spot that reservations are required. You can make them with the National Park Service up to 60 days in advance.
Moreover, Haleakala National Park is a great spot for hiking, swimming, and camping. Two great hiking trails are Sliding Sands Trail and Halemau'u Trail. We also suggest driving up the Haleakala Crater.
Stargazing is another favorite pastime at Haleakala National Park! High elevations and low light pollution make for a spectacularly speckled night sky. 
Pro Tip: If you're planning on visiting the summit, keep in mind that it can get surprisingly chilly. Dress in layers, and make sure you have a jacket on hand!
If you want to do something most can't say they've ever done, bike 23 miles down the Haleakala Volcano at this national park! You'll quickly see why Haleakala National Park is one of the best places to go in Maui.
Visit Iao Valley State Park
Iao Valley State Park is another one of the best places to visit in Maui. Lavish greenery comprises a valley and its surrounding peaks in this national park. Meander through the dense forestry that is a trademark of tropical landscapes.
The real star of the show, however, has to be the Iao Needle. This rock outcropping is a great destination for forest hikes! Early morning is the best time to go for a better chance at seeing this Hawaiian charm free of clouds. A paved path means getting there will be smooth sailing. Once you make it, gaze in awe at sweeping views of the valley.
Photo Alert: A photo at the Iao Needle is essential. Don't leave Iao Valley State Park without it!
Once you return from your hike, the Hawaii Nature Center is filled with interesting exhibits for young and old alike.
Go On a Whale Watching Tour
Whale watching in Maui is a seasonal activity that typically takes place from November to May when humpback whales are out and about. Visit Hawaii at the right time, and you're in for a treat!
These majestic creatures are awe-inspiring sights to behold. Mix and mingle with beloved mammals of the sea on a whale-watching tour during your time in Maui! Book tickets ahead of time to ensure you'll have a spot on a tour for this popular activity.
Board a catamaran, and you're in for a smooth ride on the waves! If the tour you opt for uses a smaller boat, navigating the water may be rougher. However, the excitement will make you feel like a true sailor!
Go Ziplining
Listen up, adrenaline junkies! Maui becomes a riveting blur as you speed through the forest on a zipline. One of the best ways to see the island is ziplining! Reach speeds up to 40 miles per hour as you fly through the trees.
Knowledgeable staff members ensure you're securely harnessed, so safety is of no concern. Soar through treetops over stunning views without a care in the world! Ziplining is a must do in Maui.
Take a Cruise
It's time to sail away! Maui cruises allow you to sit back and relax as you take in breathtaking sights. If you're wondering what to do, Maui cruises should be on the top of your list!
Additionally, enjoy tasty appetizers or even a full meal as you soak in the sights! Some cruises are meant for watching the serene sunset, while others allow you to dive into the ocean. Whether you're more of a cocktail cruise or snorkel cruise type of person, there are plenty of cruise options to suit every type of cruiser.
Maui Hotels and Resorts
At the end of a long day of adventure, you're going to need plenty of shuteye. Refuel for the day ahead at a Maui hotel or resort! Complimentary breakfasts, fluffy comforters, and speedy WiFi are just a few of the comforts you'll need to enjoy downtime while on Maui.
Choose from our curated selection of Maui hotels and resorts! Keep in mind which amenities are important to you as you decide.
Days Inn by Wyndham Maui Oceanfront
For those on a budget, Days Inn by Wyndham Maui Oceanfront delivers luxury at the right price. Oceanfront views are hard to beat! Go from bed to the beach in an instant. Additionally, views of the sizzling Haleakala Volcano mean you'll have plenty of time to gaze at this unique Hawaiian appeal.
Pro Tip: The Kahului Airport is only about 30 minutes from this hotel, so transporting to your abode for the week will be a breeze! Once you arrive, free parking is available at the hotel if you opt to rent a car.
Once you've had your fill of time on the beach, meander into your private room chilled by air conditioning. Cool off with an icy drink from your in-room refrigerator. Then, settle in for an afternoon nap!
Once it's time to go back out for a Hawaiian dinner backlit by the sunset, get ready in the bathroom stocked with everything you'll need. Don't worry about packing a hairdryer! You'll find one in your hotel room. Additionally, it can be almost impossible to avoid wrinkled clothes after being packed in a suitcase on a long flight. No worries, though, as an iron will be available in your room!
An on-site fitness center ensures vacation doesn't have to mean missing a workout. Work on your fitness goals early in the morning or once you return from the day's activities! Additionally, you may find you'll get enough exercise by hiking and swimming around the island.
Ka'anapali Beach Club
This oceanfront resort kicks it up a notch! Book your vacation dwelling at the Ka'anapali Beach Club for an upscale vacation experience. It's one of the best places in Maui to relax.
You won't even have to leave the comfort of your room to see some of Hawaii's most dazzling beach sights! When you tire of the sand on beach days, return from the shore to the cool of the outdoor pool. There's a waterslide for the kiddos and poolside bar for the adults. Beach towels are provided so you can save precious suitcase space for your souvenirs!
Start off your day at the on-site coffee shop. Then, conveniently dine at the on-site restaurant for lunch or dinner! If you don't feel like getting out, whip something up in the partial kitchen in your room. A refrigerator, microwave, dishwasher, and coffee maker are all included, so you can make some small meals.
If you need to get a little work done, the business center is at your ready. Utilize free internet access to send a few emails if you get a spare moment. Kill any potential downtime in the game room or fitness center!
Fun Fact: Ka'anapali is a city in Maui that is known for its laid-back ambiance. This West Maui locale boasts beaches with excellent swimming conditions, a shopping mall, and plenty of restaurants and bars. Ka'anapali is more of a resort area, while nearby city Lahaina is where you'll find more locals. The Lahaina Luau is one unforgettable Hawaiian celebration!
Marriott's Maui Ocean Club
Reserve a room at Marriott's Maui Ocean Club for a deluxe stay in Maui. You'd be amiss if you traveled all the way to Hawaii without spending a night or two right on the ocean. Watery whimsy is in store! A whopping three outdoor pools is the perfect respite after a long beach day spent under the scorching sun. 
If you give the kids any say in where you stay during your Maui vacation, they'll probably opt for this one. A 3.5-acre super pool, complete with slides and waterfalls, is the playtime paradise they're searching for! While the littles get waterlogged, the grownups can relax at the oceanside spa.
Retire to your room for the night, where you can catch some z's on premium bedding. A cool, crisp sea of white comforters and blankets is the perfect place to crash after a day full of Maui activities.
Each room is equipped with separate dining areas and sofa beds. Kitchenettes offer stovetops, microwaves, refrigerators, and coffee makers for quick meals in. Complimentary toiletries and hair dryers make getting ready for outdoor excursions or evening dinners a breeze.
Finally, rooms include windows that open. Let the Hawaiian breeze carry the sweet smells of coconut sunblock, piña coladas, and saltwater on the air. Ah, refreshing!
Sheraton Maui Resort & Spa
At the Sheraton Maui Resort & Spa, guests live in the lap of luxury. Whether you're bringing the whole family or going on a romantic getaway for two, this resort is top of the line. A full 23 acres, situated ideally on oceanfront property, is a prime setting for a Maui vacation.
This resort was built around iconic dark lava rock cliffs called Pu'u Kek'aa (Black Rock). Each evening at sunset, a traditional cliff diving ceremony is held. Snorkeling, parasailing, and surfing are all popular activities at this beloved Maui spot.
A rich blue, lagoon-style pool lined with towering palms is the perfect post or pre-beach hangout. Drift away on the lazy river beneath the spacious Hawaiian sky.
Should you get hungry, fill up at the snack bar, on-site restaurant, or coffee shop!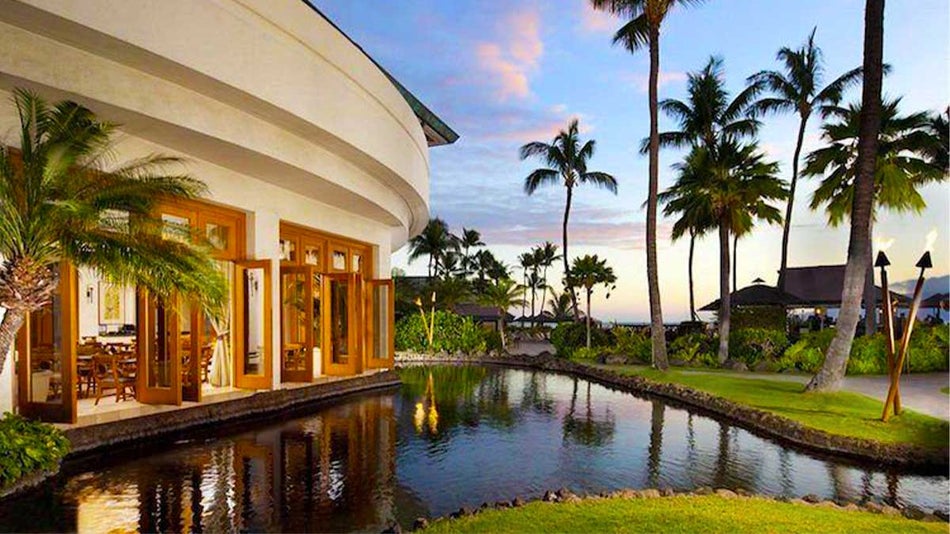 mShopaholics, get your credit cards ready. Find shopping within walking distance at Whalers Village. Or, hop on the complimentary shuttle to historic Lahaina Town! Finally, pick up some souvenirs for those you had to leave at home during your trip. 
If you're wanting to get out and about, you won't have a far commute! Kaanapali Beach, May's Beach, and the Kaanapali golf courses are all less than a mile away. 
Pro Tip: If you decide to tie the knot during your romantic time in Maui, the Sheraton Maui Resort & Spa offers wedding services. Can you picture a more dreamy wedding venue? We can't!
Once you come in for the night, you're in for some sweet dreams on a plush pillow top mattress. Egyptian cotton sheets add a silky soft touch of luxury to every bed. Moreover, hypo-allergenic bedding is available upon request. Lounge around in the provided bathrobe so you can start each vacation day fully rejuvenated!
Now That You Know What to do in Maui, What Will You Add to Your Trip Itinerary?
The options are plentiful, but you may not be able to do it all, depending on the budget. Luckily, you'll be able to get more for your money when you book with Tripster!
Bundle Maui hotels and attractions at a discount so you can spend less time watching your bank account balance and more time watching whales! You'll be saying "Aloha!" in no time.
What Did We Miss?
What would you add to our list? Leave us a comment below!