Whether you're dying for a seaside retreat, a mountain escapade, or a stroll through a quaint beach town, these 10 day trips are sure to satisfy your LA wanderlust.
There's no denying Los Angeles is the nation's entertainment capital—with epic Hollywood glam, sporting events, theme parks, world-class hotels, and restaurants. It's the hub of dynamic hotspots and international landmarks, not to mention the striking beauty and dazzling beaches.
Of course, with endless neighborhoods, museums, and parks to explore, you can spend your entire vacation right in the metropolis of LA. But even the greatest of cities sometimes constrict your sense of adventure. So, when you need a break from Lalaland's hustle and bustle, consider taking one of these best day trips from Los Angeles.
Push pause on the limelight of Tinseltown and cruise down Pacific Coast Highway. Rent a Mustang convertible. Feel the salty air permeate your senses. We have day trips from Los Angeles by car that will have you seeing real stars and glorious sunsets.
One of these fabulous Los Angeles day trips, loaded with heavenly vistas and peaceful ambiance, is just what the doctor ordered!
Day Trips From Los Angeles
Big Bear Lake
When you've had enough of sitting in traffic and trying to find a parking space, how about escaping to the scenic west coast foothills? Head to Big Bear, California, tucked 99 miles away in the spectacular San Bernardino Mountains.
Big Bear soars 7,000 feet above sea level and offers activities and excursions for every season. You're bound to find something fun to do on this highland journey.
Big Bear Lake is an outdoor enthusiast's dream come true and one of the best day trips from Los Angeles.
What's more, if you happen to visit in the summertime, the lake features paddle boarding, jet skiing, kayaking, and swimming. In the fall, strap on your boots and take a hike on one of the amazing Big Bear trails. Or cast your line deep and relax with an ice-cold cooler by your side as you fish the afternoon away.
Similarly, the winter season provides unparalleled thrills for snowboarders and skiers at Snow Summit and Bear Mountain. And in the spring, celebrate the warm weather and be one with nature as you trek through the woods or bike ride along the lake—the perfect mountain sojourn.
Of course, if the great outdoors isn't calling your name, don't let that stop you—there's, even more, to experience in downtown Big Bear! The Village is the premier destination for shopping, dining, and entertainment. There you'll find everything from live concerts to brew pubs to cozy lodgings.
San Diego 
Did you know San Diego is only a quick 2.5-hour drive from Los Angeles? If you're traveling with family, a day trip to San Diego is a must-see attraction. You'll find plenty of guided tours and trips around the city of angels, but this seaside city rivals Los Angeles in events.
Firstly, you can explore the historic haunted Hotel del Coronado. Built in 1888, this legendary homage has hosted celebrities, royalty, and even U.S. Presidents. It's an iconic emblem on Coronado Beach and a National Historic Landmark.
Among other top things to do in San Diego are world-renowned theme parks, such as SeaWorld San Diego and LEGOLAND California. No matter if you're a roller coaster junkie or want to spend time with family, these amusement centers are bursting with thrills and shows.
Even more fabulous is saving money while splurging on activities. Tripster has discounted tickets to most parks, museums, and tours. Also, a day trip to San Diego wouldn't be complete without visiting the infamous San Diego Zoo or the San Diego Safari Park!
Although, if you're the high-brow intellectual type and learning and culture are your gigs, we have bucket lists of museums to attend. Check out the variety of options at Balboa Park alone.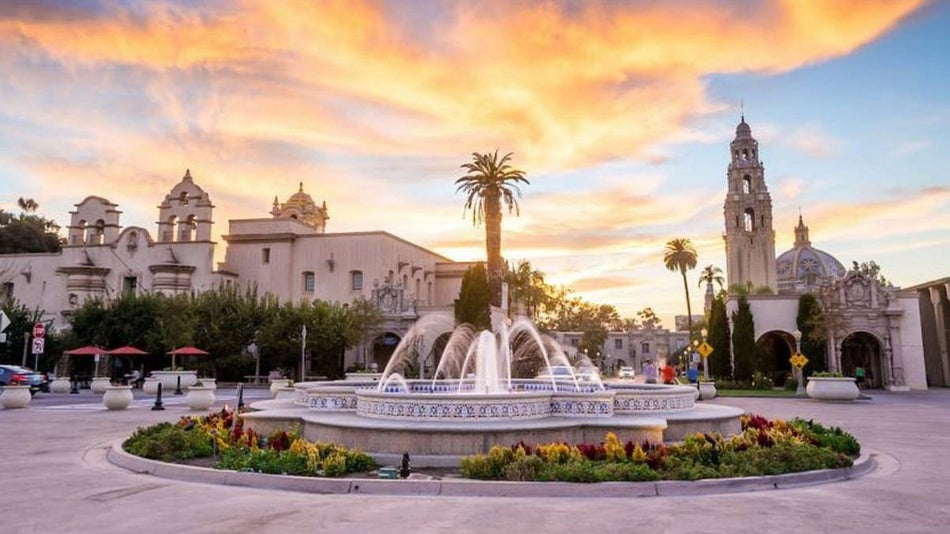 In sum, as one of our best day trips from Los Angeles, San Diego is also home to unique activities you can't find anywhere else in the world, such as:
Although, with so much to do in San Diego, a day trip can easily turn into a weekend getaway. If that's the case, book your hotel room ASAP!
Solvang
Who knew one of the best day trips from Los Angeles would be to Denmark? Well, sort of…
A mere two hours away by car, Solvang is known as the Danish Capital of California. When you arrive, you'll instantly see why. The architecture and culture of the city are reminiscent of old-world Denmark. On top of touristy boutiques, Solvang also boasts 20 wine-tasting rooms and 120 wineries within Santa Barbara County.
If traveling to Solvang during the winter holidays, make sure you check out Solvang Julefest! This Christmas festival happens each year and transforms the charming town into a winter wonderland. Visitors from all over flock to California for this Danish Christmas retreat!
On top of festive holiday parties and plentiful wine sampling opportunities, you can also explore these things to do in Solvang:
Golfing
Historic Tours
Shows and Entertainment
Cycling
Hiking
Horseback Riding
So, if you're looking to go international without the expense, Solvang is speaking your language. It's one of the top Cali day trips around!
Laguna Beach
Searching for a rad beach town lined with boutiques, pubs, and oceanfront lodgings? Laguna satisfies even the hungriest of hearts and stomachs. Everyone knows that SoCal cuisine is phenomenal, with fresh ingredients and farm-to-table dining. Laguna has award-winning restaurants, breweries, and exciting nightlife.
In addition, if you're the outdoorsy type – this is the place for recreation. The Laguna Coast Wilderness Park offers 7,000 acres of gorgeous canyons, bluffs, and mountains with endless trails and bike paths. Take in the stunning wildflowers or stroll through the Nix Nature Center, filled with exhibits and wilderness viewing stations.
Furthermore, if you're trying to get your steps in for the day, Thousand Steps Beach is calling for you. After climbing down a long stairway, you're rewarded with an extraordinary ocean view.
Besides this incredible beach town, we have weekend getaways and other one-day trips from Los Angeles to fill your heart with Southern California charm.
La Jolla
Another rare SoCal treat is heading to La Jolla. This hilly seaside neighborhood of San Diego is one of our best day trips from Los Angeles tours and a highly-rated place to visit!
Whether you plan to frolic with the sea lions at La Jolla Cove or take in the view from Ellen Browning Scripps Park, the luxurious coast is a stunner, and this San Diego jewel is a can't miss highlight when exploring America's Finest City.
Known as one of the top seaside destinations in the world and one of the best beaches for open swimming, the town itself offers delicious bistros, quaint pubs just in time for happy hour, and art galleries where guests can stroll along the unique Murals of La Jolla.
Joshua Tree National Park
Rounding out the list of best day trips from Los Angeles is Joshua Tree, California. Located two hours and 15 minutes away from LA by car, the town is most famous for Joshua Tree National Park—where the Colorado and Mojave Deserts converge.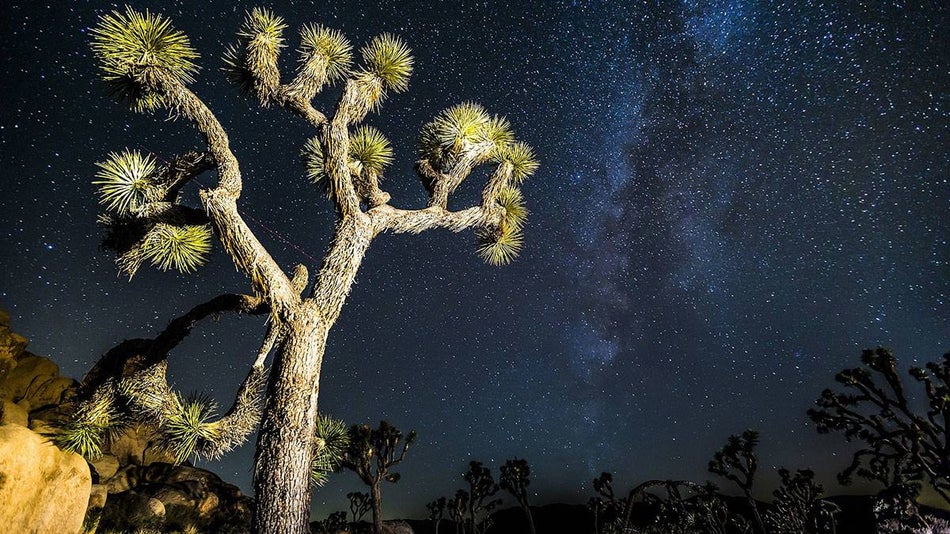 While at the National Park, you can experience everything from camping to hiking. Also, Joshua Tree is one of the few dog-friendly day trips from Los Angeles, as dogs are allowed in certain areas of the park.
Of course, the main draw is the Joshua Trees with their captivating, Doctor Seuss-like appearance. But the park is also filled with a multitude of natural plants, wildlife, and Native American art.
Now, if visiting a National Park isn't at the top of your favorite things to do list, you can also enjoy the wide-ranging cultural community of Joshua Tree. Be sure to check out Noah Purifoy's Outdoor Desert Art Museum, which boasts 10 acres of intriguing outdoor sculptures and art installations.
Newport Beach
One of the top California day trips from Los Angeles has to be a jaunt down to Newport Beach. Ranked among the "Top 10 Resort Towns in the U.S.," this historic city is full of local charm, culture, and upscale shopping.
In addition to its perfect weather, abundant beauty, and beach activities, Newport is one of the wealthiest cities in Orange County. The nearby harborside community is lined with posh shopping, high-end hotels, and private yachts up and down the pier.
However, people come to Newport mainly to check out the lovely Balboa Island. It's a tourist hotspot accessible by ferry. The island is most famous for its illuminated Ferris wheel and the Balboa Pier. Perfect for families, the Balboa Fun Zone provides amusement rides, arcade games, and an active boardwalk jammed with culinary delights, ice cream parlors, and quirky shops.
Similarly, if you happen to be traveling in a pair, we have 25 Unforgettable Romantic Things to Do in Los Angeles and beyond. There's no shortage of activities to splurge on with your better half.
Catalina Island
A quick 25 miles off the coast of California, you'll find the fascinating Santa Catalina Island. This picturesque isle paradise is so tranquil; it doesn't have a single traffic light!
To access the island, you'll need to take a Catalina Express boat from either San Pedro, Long Beach, or Dana Point, the three island ports. However, if ferry boats aren't your thing, take to the sky! You can hop on the Catalina Flyer from Newport Beach or IEX Helicopters and soar above the crystalline waters taking in the heights and sights.
While in Catalina, make sure to check out the village of Two Harbors and the city of Avalon. Both offer ample culture with eclectic art, shopping, and dining opportunities. Here are just a few of the many things to do in Catalina:
Lounging on the beach
Sailing
Wine Tasting
Paddleboarding
Ziplining
Camping
Hiking
Jeep Tours
Glass Bottom Boat Tours
Fun Fact: Catalina Island has been the filming location for classics like Waterworld, Rosemary's Baby, Chinatown, The Ten Commandments, and even though it takes place on the east coast - Jaws!
And while you're on the island, be sure to crack a "Catalina Wine Mixer" joke or two. Of course, that is if you're a fan of the movie Step Brothers.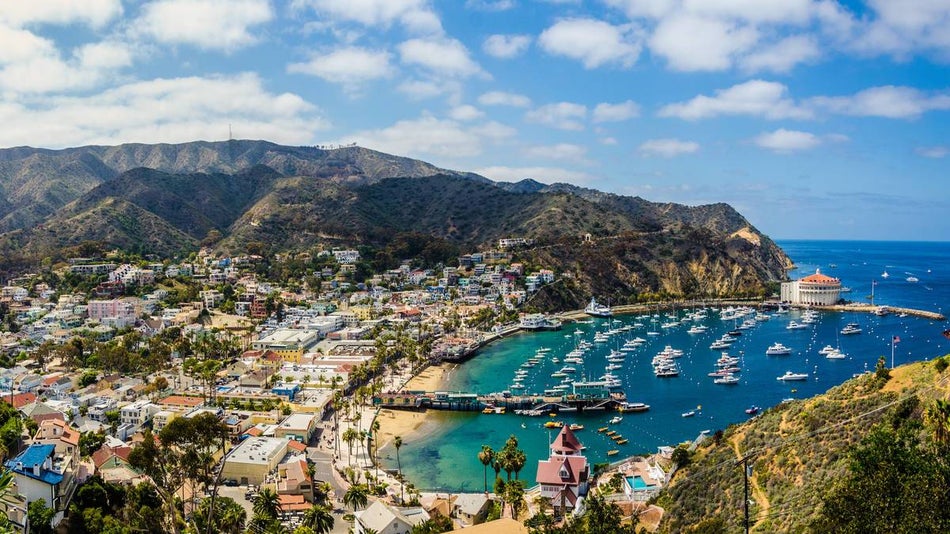 Santa Barbara
Just an hour and 50-minute drive from Los Angeles, the elegant town of Santa Barbara is worth a stop. It's a scenic sanctuary ideal for watching heavenly sunsets and wine tasting along the Urban Wine Trail.
What's more, Butterfly Beach and the Four Seasons Biltmore Hotel feature spectacular ocean landscapes ripe for sightseeing. Families should check out the Santa Barbara Zoo or grab a bite to eat near the Stearns Wharf, where you can shop unique boutiques and people watch.
Palm Springs
Nestled at the San Jacinto Mountains base, Palm Springs is just a two-hour drive from LA. Known for its upscale resorts and trendy restaurants, it became a Hollywood playground in the 1960s where the rat pack and other celebs went to escape the winter blues.
Today the legendary desert town is known for its natural hot springs, architectural landmarks, and botanical gardens. What's more, the city's Aerial Tramway is the best way to see the city's fantastic views. Beautiful weather, plentiful hiking, and we hear the golf courses aren't half bad either!
Relax, kick back and sip an old fashion Dean Martin style. Finally, the Palm Springs Art Museum features works by Picasso and Andy Warhol.
"Live 'til you die, baby," as Old Blue Eyes would say. It's more of a weekend getaway, but still, add Palm Springs to your itinerary and watch the lives of the rich and famous up close!
Southern California Hotel Options
Finally, Tripster has area hotels a day's trip from Los Angeles, full of enchantment and loaded with amenities. Whether it's a seaside resort in La Jolla or an oceanside hotel in Newport, we have options. Remember that Tripster has the lowest online rates and easy bookings wherever you choose to stay.
Which of the Best Day Trips from Los Angeles Will You Take?
No matter if you're seeking family-friendly attractions like LEGOLAND California, SEAWORLD San Diego, or the San Diego Zoo, Southern California has endless ways to play and places to scout. There are small towns with delightful eateries, wineries, cultural centers, and museums waiting to explore.
In addition, outdoor lovers can visit epic nature parks filled with picturesque hikes and too many beachfront activities to count.
Your days and nights will be booked with memory-building ventures. Gear up to escape the busy city life and take some of these Los Angeles trips.
Tell Us About Your Day Trip to Southern California
Have you taken a day trip from Los Angeles? We'd love to hear any tips or hidden gems you've encountered along the way! Let us know in the comments!