The idea of getting around NYC can be intimidating, but in reality, it doesn't have to be.
Getting around NYC is a breeze once you know your options and how to navigate the city like a pro. Use these street-smart tips that'll make you feel confident about traversing the city that never sleeps.
Subway
Don't be afraid to take the subway. It's by the far the easiest and least expensive mode of transportation. As one of the largest and most extensive subway systems in the world, the NYC subway has 468 stations scattered throughout the five Burroughs. Many times, taking the subway is also faster than taking a taxi due to traffic.
I find it helpful to download the New York City Subway MTA Map app prior to your trip, so you can access it at any time to plan your route. Plus, you can look at the map without unfolding a paper map, which makes you look like a total tourist.
Good to Know
You'll need to purchase a MetroCard to ride the subway. MetroCards can be purchased at subway stations across NYC.
A single ride using a pay-per-ride MetroCard costs $2.75. Unlimited rides are available at $31 for 7 days, $116.50 for 30 days.
Subway trains operate 24 hours a day, seven days a week.
Don't get on an express line unless you're sure of where it stops.
Pay attention to platform signs, and make sure you're standing on the correct side. Do not cross the line.
With a MetroCard, you can transfer from the bus to the subway and vice versa.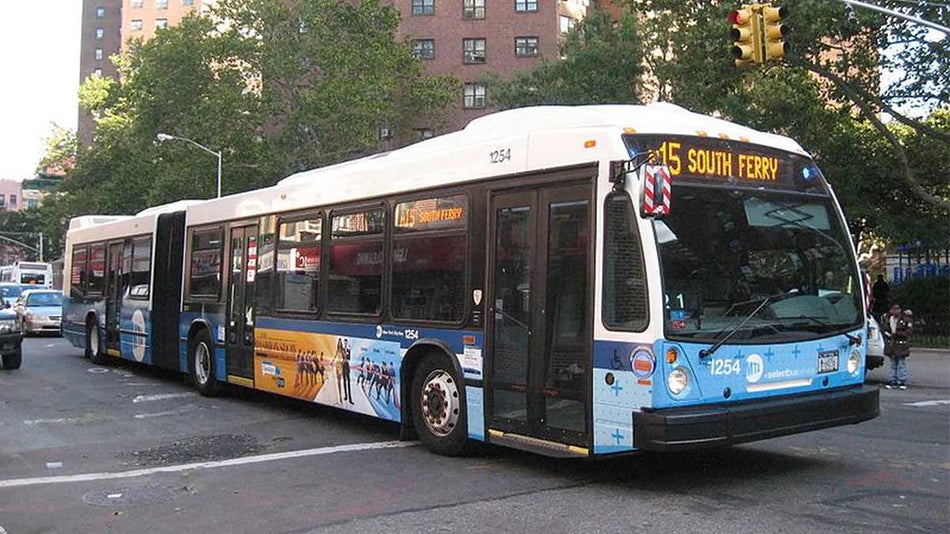 Buses
I associate getting around NYC on a bus to an above-ground subway. There are multiple stops and it's cheap, so you can economically travel with ease. You also get to see the sights of the city along the way which is a total bonus.
If choosing to travel by bus, be sure you are confident of your travel route and destination.
Good to Know
Buses run about every 10-15 minutes.
To ride the bus you will need to use a MetroCard or exact change.
Bus rides are $2.75 per ride.
Use your smartphone to scan the QR code at bus stops for schedule information.
Double check the route sign before boarding so you don't accidentally get on a limited line bus.
Most buses run 24/7, but be sure to check your route schedule to ensure there is overnight service.
Taxi
You can't miss the bright yellow taxis zooming through the New York City streets. They're iconic. You have to hail at least one while you're here for the experience alone.
Taxis are a good way to get around when your feet are tired, you don't want to trek to the nearest subway station and simply want to get to your destination. They are by far the most convenient method of getting around NYC, but can be expensive too.
Good to Know
Taxis are available 24 hours day, seven days a week.
All taxis accept cash, while most accept credit cards.
Always board and exit the taxi curbside. Safety first!
A maximum of four passengers are allowed in a single taxi, unless it is a van-style taxi.
Hail a taxi by raising your arm and yelling "Taxi!"
Be aware of your route as toll charges will be added to your taxi fare.
Be ready with your landmark and address. Cross streets are also helpful to know.
Look for the light on the roof of the taxi. When illuminated, you know it's available for service.
Current fares start at $2.50, and increase $0.50 every 1/5 mile. Peak surcharges of a $1 on weekdays from 4:00 pm-8:00 pm, and $0.50 between 8:00 pm-6:00 am also apply.
A tip of 15-20% is customary.
Make sure you have all of your belongings before exiting the taxi.
Walking
In a city that's known for its walkability, you better believe using your own two feet is one of the best ways of getting around NYC. It's amazing how you can travel a couple of blocks and be surrounded by a whole new cultural experience. Walking around New York City is the easiest way to immerse yourself in the personality and vibe of each borough, neighborhood, and area of the city.
If you're not comfortable exploring NYC on your own, sign up for one of the many walking tours available. Be sure to bring along a camera as your tour guide leads you through some of NYC's top neighborhoods and landmarks.
Car
I wouldn't recommend driving as the best way of getting around NYC. Traffic can be a nightmare and finding a place to park even worse. If you simply must drive, use a GPS system (like Google Maps) to help you navigate and bestparking.com to find where to park. Keep in mind that parking in NYC is expensive. Be prepared to shell out a chunk of change to park your car!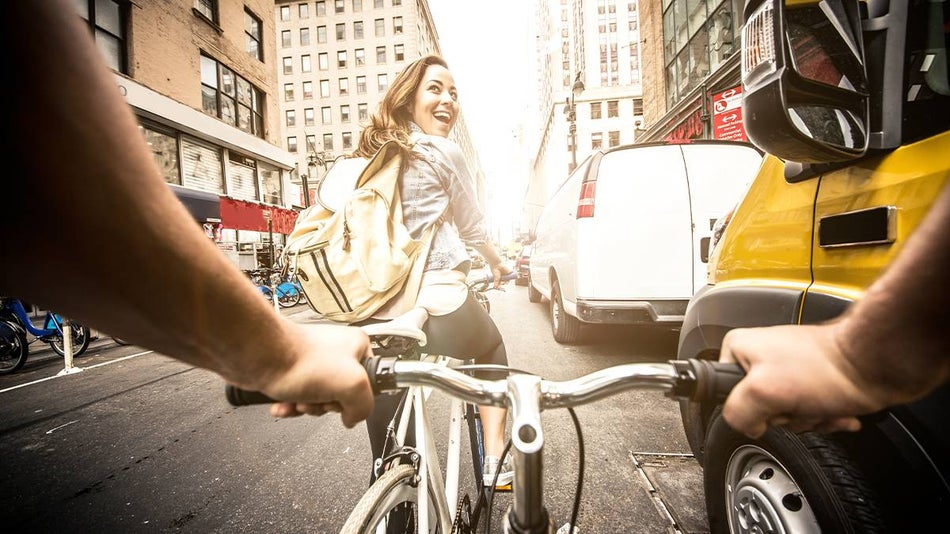 Bike
All of New York City can be accessed by bike, but biking is an excellent way to explore hot spots such as Central Park, Riverside, Prospect Park and the Brooklyn Bridge. New York's bike sharing system, Citi Bike, has thousands of bike located at various stations throughout the city. To use one, simply pay to unlock the bike and return it the station nearest your destination. Prices vary in accordance with the length of rental.
Feel Confident Getting Around NYC
Do you feel like you've got the hang of getting around NYC? Trust me, it's easy. After one day in the city, I guarantee you'll discover how simple navigating the Big Apple truly is.