Are you trying to visit Washington DC on a budget?
At first glance, you might not think this is possible, between transportation, hotel, and activity costs. But with a bit of advanced planning, you can easily explore our nation's capital without breaking the bank.
We'll show you how.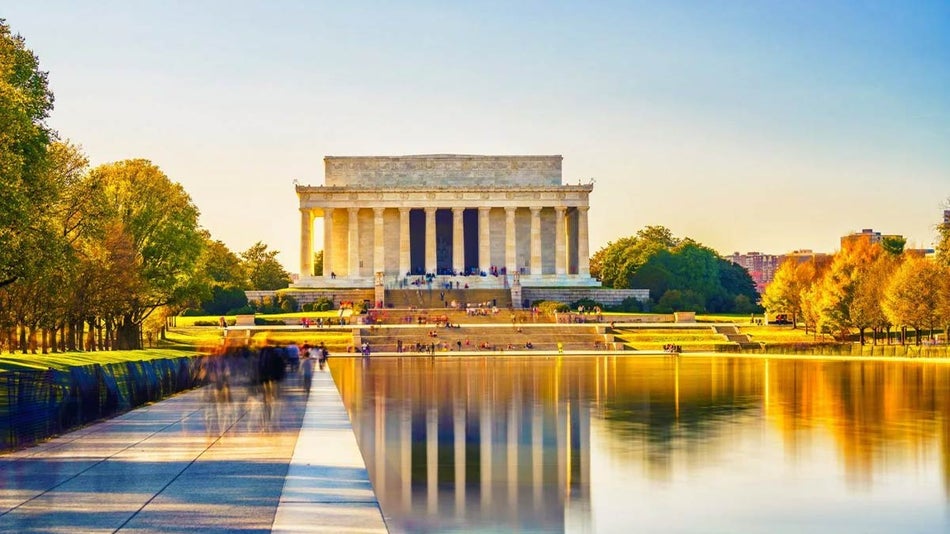 The Cheapest Time to Visit Washington DC
As with any travel destination, Washington DC experiences larger crowd sizes around certain times of the year. While many people want to visit in the spring to see the cherry blossoms (and you should, it's spectacular!), this season is known for peak crowd sizes and higher travel rates.
Instead, those who wish to visit Washington DC on a budget will fare better in the fall. Around late September and early October, the tourists have all gone back to school or work and less events are happening around the city. Plus, all of the area colleges are already in session, meaning hotel rates are lower overall.
How to Get to Washington DC on a Budget
The most expensive part of traveling is often the cost of transportation. From flights to rental cars and ride-sharing apps, it's easy to blow through your travel budget just by getting around the city.
However, when you visit during the autumn off-season, you'll enjoy lower transportation rates on flights and trains into Washington DC. An easy way to also reduce your transportation costs is by being flexible in your travel schedule.
For instance, flights and train rides scheduled on the weekend will likely be far more expensive than those during the week. Additionally, look for flights that depart and arrive at off-peak times of the day, too. You never know what combination of flights will result in a cheaper fare!
Also, consider flying into a nearby airport like Baltimore International to see if that will reduce your overall costs as well.
And, skip the rental car! There's no need to spend all that money on the vehicle, insurance, and gas when Washington DC has a great public transportation system. Take the Metro to save money and get around the city quick!
Stay at Affordable Hotels in Washington DC
Everyone traveling to Washington DC on a budget knows just how expensive hotels can be. Fortunately, the city is home to fantastic hotels and accommodations at a price you can appreciate.
One simple way to eliminate high hotel prices is by searching for rooms outside of the city. If you're okay with using public transportation or a ride-sharing service to access your destinations, you'll save money by staying in hotels such as:
La Quinta Inn & Suites DC Metro Capitol Beltway
Hampton Inn
Country Inn & Suites by Radisson - Washington, DC East
Executive Inn and Suites
Extended Stay America Washington, DC - Landover
If you're fine with spending a little extra for comfort, convenience, and excellent amenities, the downtown Washington DC area boasts several affordable hotels to choose from, including:
Hyatt Place Washington DC/National Mall
Fairfield Inn & Suites by Marriott Washington, DC/Downtown
The Henley Park Hotel
Fairfield Inn by Marriott Washington DC
Hyatt Place Washington DC/US Capitol
When booking your hotel, remember to ask about any possible discounts, packages, or specials the hotel may be running. Of course, you can always bundle your Washington DC hotel with your activity tickets and save with Tripster!
Discover Budget-Friendly Things to Do in Washington DC
Contrary to popular belief, there are so many affordable things to do in Washington DC. From roller coasters to historic landmarks, there's something for everyone to enjoy (on a budget) in the capital city.
If you're trying to be a super frugal traveler, take advantage of the many free things to do in Washington DC! You'll discover some of the city's greatest sights while keeping your travel budget in tact.
History buffs visiting Washington DC on a budget will love the abundance of affordable tours, such as:
For those with a wild side, take advantage of huge Six Flags America discounts all year long. You'll be able to ride insane roller coasters like The Wild One and Superman without paying full price for a ticket!
Of course, you won't break the bank by visiting Washington DC's historic landmarks, buildings, and historic sites. Many of the city's museums also offer free admission days so keep an eye out for those affordable opportunities! Check out free and affordable museums like:
Quick Tips for Experiencing Washington DC on a Budget
While advanced planning is key for an affordable vacation, these quick tips will come in handy, too.
Keep a Budget Document
If you're trying your hardest to save money while traveling, bringing along a hard copy of your budget will be a great help. Having the ability to visualize your spending limits will help you make choices while traveling throughout the city.
Bundle Your Hotel and Activities
When you book your hotel and activities through Tripster, you have the opportunity to bundle your purchases and create your very own vacation package. Best of all, you'll take advantage of significant discounts along the way. It's a win-win for frugal travelers!
Bring Your Own Food
If possible depending on your travel accommodations and transportation, pack your own food. When you plan to spend most of your day exploring the city, packing a lunch can mean the difference between a $5 lunch or a $30 meal!
Share Your Washington DC Tips
Have you gone to Washington DC on a budget? What tricks and tactics did you use to save money?