Bask in the wonders of wildlife as you encounter animals from around the globe and learn through fun hands-on interactive experiences, animal encounters, and thrilling live presentations and shows.
Whether you are chilling with the cuddly Koalas in the delightful Koalafornia Adventure or hopping all aboard the Kangaroo Express, there is no denying the delight in a San Diego Zoo Trip! 
Ready to tackle your Zoo adventure like a pro? Prepare yourself with our ultimate guide to every coupon, discount, and deal for the San Diego Zoo.
Discounted Tickets
The number one way to save when it comes to planning your San Diego Zoo experience? Pre-purchasing your tickets! Forgo the stress and headache of waiting in lines and buying your tickets at the gate when you can book your discount San Diego Zoo tickets right now!
Even better, you can save up to $10 per ticket by upgrading your San Diego 1 Day Pass to a 2 Day/2 Park Pass.
Pro Tip: Thinking about becoming a San Diego Zoo regular? You can simply apply your 1 or 2 Day Pass towards the price of an annual membership by visiting any ticket window during your initial zoo visit date. 
Ticket Packages
The San Diego Zoo may be the crowning jewel of 'America's Finest City,' but there is an abundance of amazing activities, attractions, and history to revel in outside the confines of Balboa Park.
Stretch every last dollar out of your San Diego Zoo trip by bundling your San Diego Zoo tickets with the following popular activities or booking a San Diego Vacation Package. 
San Diego Zoo & SeaWorld Vacation Package - SAVE as much as 9%**
San Diego Zoo & Legoland California Vacation Package - SAVE as much as 11%
San Diego Zoo Vacation Package - SAVE as much as 14%
**travelers have saved up to this and more depending upon their travel dates.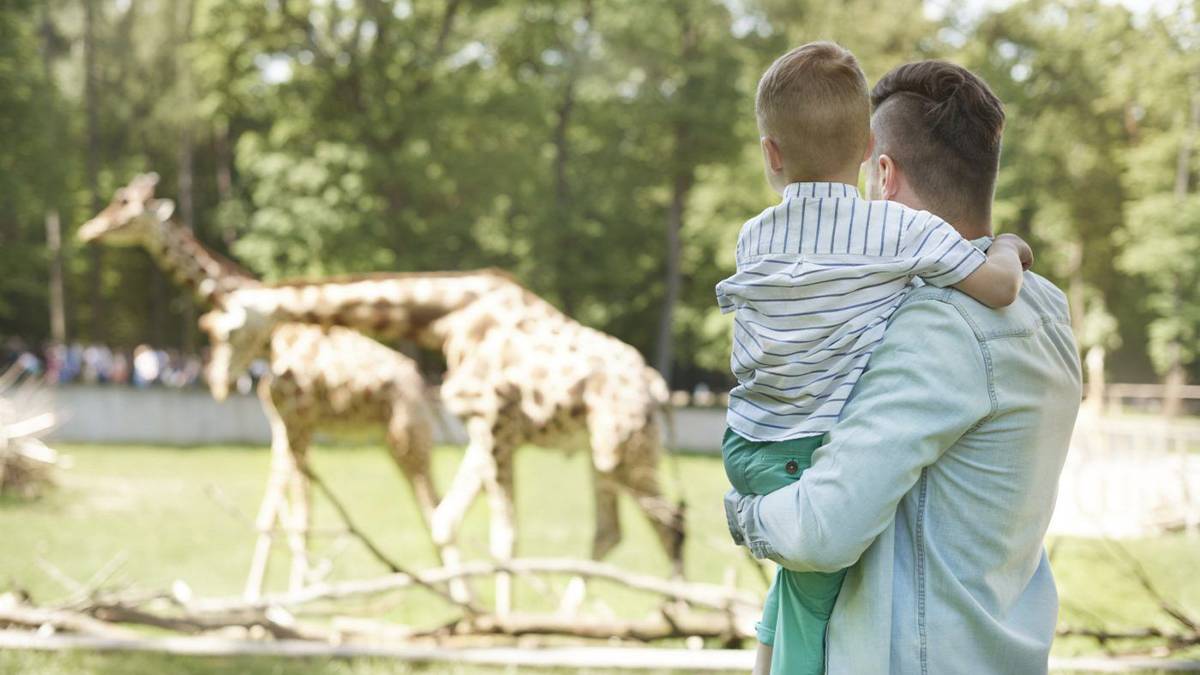 Hotels
Beautiful weather, beautiful beaches - San Diego is just simply too stunning for a single-day jaunt. Squeeze the most pleasure out of your Southern Californian sojourn by staying overnight.
With a veritable cornucopia of options for hotels by the San Diego Zoo, you can choose lodgings that perfectly complement your travel style. 
From beachy seaside resorts in La Jolla to trendy downtown San Diego Gaslamp Quarter Hotels, there are accommodations for every budget and desire.
Promotions and Specials
A leader in both animal care and conservation, the San Diego Zoo takes its commitment to education seriously. 
To make the Zoo's facilities and attractions available to a wide range of guests, they employ several incredible specials and promotions.
Free For Kids
Every October, in honor of the Zoo's founding, kids ages 11 and under are allowed free entry into the Zoo while accompanied by a paying adult. This month-long event is a great way to expose young children to the magic and festive nature of the Zoo during fall. 
Pro Tip: If you were wondering, children ages two and under are always admitted for free.
Military Discounts
Those who protect our freedoms deserve the very best, and the San Diego Zoo is honored to provide the following discounts and promotions to our military members:
Active Duty Military - Complimentary admission

Military Spouses & Eligible Immediate Dependents - 10% off admission

Group Visits
The more, the merrier! If you are planning a large group event, be sure to utilize the San Diego Zoo's generous group discounts:
Groups of 15 or more - 10% off admission

Groups of 100 or more - 15% off admission
Pro Tip: For large parties, advanced reservations are strongly encouraged.
Seniors and Students
Love of animals and their habitats knows no age limits! Both senior citizens and students of the San Diego area and beyond should feel free to take advantage of the Zoo discounts offered:
Students & Seniors who reside in San Diego County - 10% discount off the current price of a San Diego Resident, Resident Premium, Wildlife Protector, and Wildlife Protector Premium memberships

Students & Seniors who reside outside of San Diego County - 10% discount off the current Wildlife Protector and Wildlife Protector Premium memberships.

AAA
Been dying to put that AAA membership to work? Simply by presenting your AAA membership card, you are guaranteed a 10% discount (applicable up to 6 guests) on a one-day pass. 
Travel Agent Discount
Lucky enough to work in travel? Travel agents, wholesalers, and tour operators can receive a 10% discount (applicable to one other guest) on their one-day pass by submitting their valid IATA or IATAN card with a picture ID.
Ways to Save
From botanical tours to 4-D theatrical extravaganzas to exotic animal encounters, there is never a dull moment at the San Diego Zoo. 
As you meander through the park and encounter animals from (almost) every continent, be sure to take part in the wealth of free activities included with your zoo admission:
All public exhibits - we love the polar bears and the penguins

Guided bus tour

Kangaroo Express bus

Skyfari Aerial Tram

All regularly scheduled shows 

Keeper talks - try the rhino or the polar bears
Parking
No need to shell out big bucks for expensive parking rates. The San Diego Zoo is happy to provide free parking to all Zoo guests and patrons.

Strollers
Worried your little minion won't be able to manage a full day of walking in the Zoo? Skip the Zoo's stroller rental fee by bringing your own from home. 
Food & Drink
A foolproof way to cut down on your Zoo expenses is to come prepared with your own food and drinks. 
Pro Tip: Make your homemade snacks and meals extra special by eating picnic-style at one of the Zoo's many outdoor dining spaces.
Another way to shrink your dining bill is by saving your Zoo splurging for one of the lower-cost restaurant options such as the San Diego Sandwich Co. or Front St. Cafe. 
Or try saving that vacation spending for a tasty treat that you can't bring in, such as soft-serve ice cream or a warm churro from Hua Mei Cones.

The App
Navigate the zoo with precision and ease! The San Diego Zoo's official app is a handy way to access their GPS-enabled map, learn fun animal facts, and plan your unique zoo day itinerary. 
A true botanist and animal lover's paradise, the San Diego Zoo presents a staggering snapshot of biodiversity. This conservation institution is home to more than 3,700 rare and endangered species from distinct bioclimatic zones.
Enjoy wildlife encounters with the mighty rhino or a delightful spin on the miniature Balboa Park Railroad. However you choose to spend your time at the San Diego Zoo Tickets, we can guarantee you'll enjoy the best savings, discounts, and deals thanks to our Ultimate Guide. Also, be sure to read our Insider's Guide to San Diego Zoo to get all of the tips and tricks you'll need for your day!