The next time you bring your family to California, check out these 13 entertaining things to do in San Francisco with teenagers.
I'll be honest.
I was a terrible teen, especially when it came to traveling. I was the one who sulked in the back seat of the car with my iPod on full volume. Did I perk up when we finally arrived at our destination? Only slightly…
Everyone knows traveling with teens is tough! Between prying them off their phones (to be fair, that's hard to do with adults, too) and trying to find entertaining destinations and attractions, parents have their work cut out for them.
However, San Francisco is the perfect vacation spot for families traveling with teenagers. Whether your teenager is interested in art, sports, history, pop culture, or the great outdoors, there's something for them to enjoy in the Bay Area.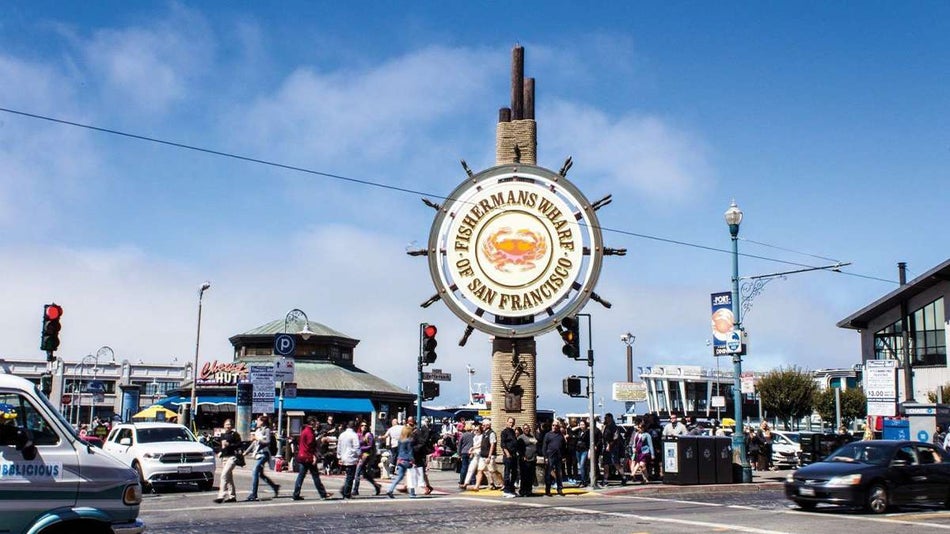 1. Fisherman's Wharf
Naturally, Fisherman's Wharf is on the list! This top tourist attraction is bursting at the seams with attractions for teens to enjoy. No matter if you have a 13-year-old or a soon-to-be college student on your hands, the range of activities here is ideal for all teens.
While here, let your teenager check out attractions like:
Fisherman's Wharf is also home to a myriad of maritime history museums, if your teens are interested in that, as well. Keep an eye out for delicious food stands, street performers, and more throughout the wharf, too.
2. Pier 39
While at Fisherman's Wharf, you have to visit Pier 39. It's a Bay Area tourist's rite of passage. Plus, it houses some of the best things to do in San Francisco with teenagers.
Aside from the legendary barking California Sea Lions, Pier 39 is home to:
Magowan's Infinite Mirror Maze
Pier 39's Musical Stairs
The San Francisco Carousel
The Sea Lion Center
If you get hungry (like every teenager will), Pier 39 is also home to a multitude of restaurants. You'll find everything from sit down seafood restaurants to quick service counters here.
3. Musée Mécanique
Right next door at Pier 45, you'll find Musee Mecanique. This oddity is strange enough to capture the attention of any kid, teen, or adult.
The antique penny arcade offers free admission. However, to operate the historic arcade games and entertainment, you'll need to have quarters on hand. Even strolling through the rare and curious arcade games is sure to fascinate your teen. It's an interesting look into the past!
4. Alcatraz Cruises
Every teen needs to experience a trip to Alcatraz—and not because they forgot to do their homework.
Alcatraz Cruises depart from Pier 33 at Fisherman's Wharf. If you want to visit the historic prison, you'll need to book a spot on this cruise. Other cruises simply sail around the island but do not allow you to debark and visit the penitentiary.
If you can, book a night cruise to The Rock! Your teen will love the spooky nature of the tour as they roam the deserted halls of the once notorious prison. Along the way, they'll learn about famous prisoners, the history of the island, and about the daily lives of the guards and their families.
Plus, if you have time, various tours and experiences are available throughout the night led by docents and security members. You can see how the prison doors operate (the system is so complex!) or learn about how the prisoners allegedly escaped from Alcatraz.
Although, they were never found again. So, did they really escape? We may never know…
5. The Golden Gate Bridge
What teenager doesn't want to see the Golden Gate Bridge?
Of course, it's not enough to just drive or bike along the bridge. There are so many great places to see the Golden Gate Bridge throughout San Francisco. A few of my favorite spots for epic views include:
Chrissy Field
Baker Beach
Lands End
Kirby Cove
And, as one of the more outdoorsy things to do in San Francisco with teenagers, there are so many trails and beaches to discover within the Golden Gate Recreational Area. Combine the great outdoors with stunning views of the Golden Gate Bridge and you've got one entertained teenager on your hands.
6. Muir Woods
If you want to capitalize on the wild outdoors of the Bay Area, head to Muir Woods with your family. You can either venture in on your own or take advantage of the many tours which visit this area.
In Muir Woods, you'll find the towering Redwood trees lining the winding pathways and trails throughout the forest. It really feels like something out of a fairytale!
Teenagers will love marveling at the massive trees and simply exploring the wild side of San Francisco.
7. Six Flags Discovery Kingdom
Do you have a thrill seeker on your hands? If so, a trip to Six Flags Discovery Kingdom is a must. After all, it's one of the top things to do in San Francisco with teenagers.
This amusement park has it all: roller coasters, thrill rides, kiddie rides, and so much more. With 40+ rides to choose from, I guarantee your teenager will find a few they love.
And, Six Flags Discovery Kingdom also has animal attractions and encounters, too. You can easily spend a full day enjoying all that the amusement park has to offer.
8. AT&T Park Tour
Does your teenager love baseball or sports in general? If so, sign up for the AT&T Park tour.
You'll go behind-the-scenes and learn more about the park's history, the famous athletes, and more. Guests also have the opportunity to visit the clubhouse, dugout, batting cages, and other areas of the park off-limits to regular guests.
If you're lucky, you may even run into a San Francisco Giants player or two!
9. Sports, Sports, Sports
Speaking of sports…
Did you know San Francisco is home to multiple professional sports teams in addition to the Giants? If your teenager is an avid sports enthusiast, you have to get tickets to a game! The Bay Area is home to several pro sports teams including:
San Francisco 49ers (NFL)
Golden State Warriors (NBA)
Oakland Athletics (MLB)
San Jose Sharks (NHL)
Due to the popularity of a few of San Francisco's teams, you may want to purchase game tickets prior to your visit. Box office prices can be a bit steep the day of a game!
10. Exploratorium
The Exploratorium is a place where the mind can run wild. In fact, the museum defines itself as "an ongoing exploration of science, art and human perception—a vast collection of online experiences that feed your curiosity." Interesting, right?
Teens will find themselves captivated as they move from one exhibit to the next. With 650+ exhibits to explore, plan to spend quite some time discovering more about our world at the Exploratorium.
As with most of San Francisco's attractions, purchasing tickets in advance is advantageous at the Exploratorium, too.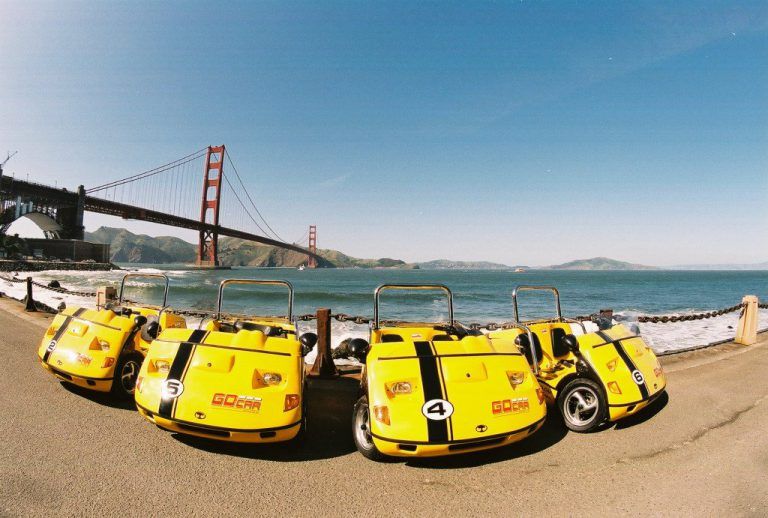 11. GoCar San Francisco
Want to make the most of your time in San Francisco with your teenager? Rent a GoCar for the two of you!
GoCars are the latest type of tour to hit the streets of San Francisco. The car guides you through various neighborhoods while telling you more about the area. Or, choose your own path! You'll also discover San Francisco's hidden treasures and prominent landmarks along the way.
While your teenager may want to drive, you must be 21 and up to rent and drive a GoCar.
12. Sail Around San Francisco
Does your family love the ocean? Embark on a sightseeing sailing cruise around the bay!
You'll sail by all of San Francisco's top sights while breathing in the salty ocean air and feeling the wind in your hair. And, if you keep an eye out, you might get a glimpse of sea lions, dolphins, or a whale if the season is right!
13. Museum of Ice Cream
It's no wonder why the Museum of Ice Cream is on my list of things to do in San Francisco with teenagers.
Teenagers + Museum Filled with Ice Cream = Best. Vacation. Ever.
The Museum of Ice Cream is such a popular destination with tourists of all ages, so get your tickets far in advance to guarantee entry.
While at the museum, you'll indulge in ice cream tastings, experience larger than life immersive exhibits, and participate in interactive games and activities. It's something you have to see (and taste) to believe!
Remember to charge your phone before entering the museum. It's filled with photo opportunities around every corner!

Book the Best Things to Do in San Francisco with Teenagers Today
We were all teenagers once. What's the one thing we absolutely hated doing while traveling?
Waiting in line.
While that feeling never truly goes away, you can eliminate your teen's need to wait in a ticket line by booking attraction and activity tickets online before your vacation. Instead of cramming into a line with other tourists, you'll walk right into the attraction of choice!
And while your teen may not appreciate saving money just yet, I know you do. I recommend bundling your tickets with a hotel room for even greater savings.
Now, go enjoy San Francisco with your teens!